As the debate about Shenseea versus Jada Kingdom continues to rage, Foota Hype has conducted a detailed post mortem on the sequence of events that led to Team Romeich Entertainment's demise at the Red Bull Culture Clash on the weekend.
The veteran selector said Shenseea's misdeeds, over the last several months in which she promoted deviant sexual conduct, was what led to Team Romeich Entertainment being battered by their opponents on Saturday night at the Red Bull Culture Clash, at the National Stadium in Kingston.
Foota says Team Romeich was left vulnerable, as Shenseea's own shenanigans were used as a weapon against them in the sound clash, which was won by the Do It for the Culture Team which was marshalled by ace deejay Spragga Benz, radio disc jockey Bambino and veteran music producer Jack Scorpio.
Foota said it should not be astonishing that dubplates featuring Shenseea's voice recounting her demands for oral sex was used as a weapon, even though sections of it appeared to have been spliced.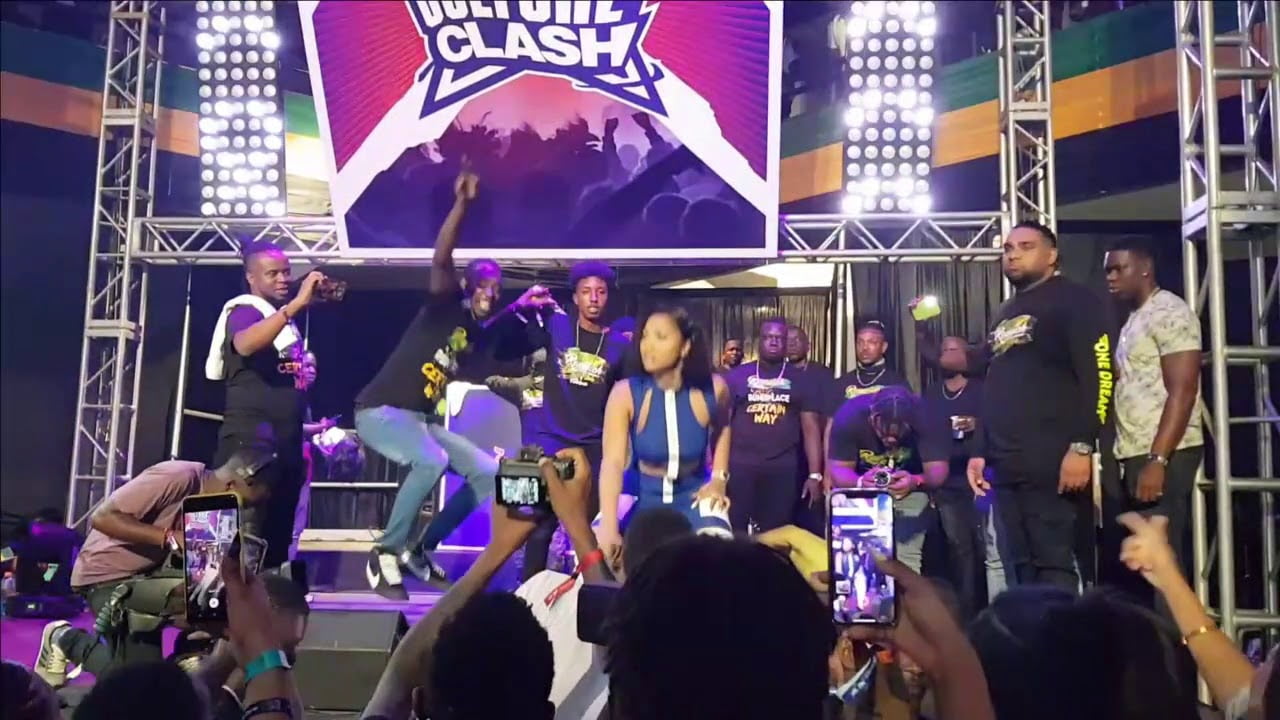 "Mi nuh know if a splice, dice, real, fake; mi nuh know a wah, seen. Mi nuh know a wha dat dem play, but dem play a Shenseea, a seh 'Romich s*ck p*ssy di bes, bes, bes" Foota sang.
"Suh me know seh Ding dem, an Bishop dem, an di res a di man dem, feel a way fi know seh a pare s*ck p*ssy ting a come dung pon dem crew. Every dub di man dem a play 'Romeich s*ck p*ssy'. Dawg, das why wi nuh duh dem ting deh dawg," he declared.
Foota said even though Romeich might appear unbothered by the lyrical barbs thrown at him on Saturday night, he was certain that under the quiet, the artiste manager was highly embarrassed.
"Even Romeich haffi feel away. Him can gwaan act tuff and like him nuh business, but him mus feel a way. Him haffi feel a way fi know seh every card di man dem a draw about s*ck p*ssy ting. "Das why yuh cannot live nuh dirty life. Caw dese tings wi come haunt yuh bredrin," Foota said.
"Yuh si when di leader fi di team have dirt pon him name, an di man dem play pure dub, a kill di whole f*ckin team, weh yuh tink dem can seh now? Yuh tink Ding Dong dem can go out deh and seh 'Romeich nuh do dis,'? Dem can't swear fi him. Romeich is not dat type a man deh weh guh go out deh an select and talk; rememba Romeich facety enuh, but him nuh have di courage fi guh out deh go dweet pon di sound an dem suppm deh. Suh a who out deh haffi defen it dawg," the selector added.