Nicki Minaj is dropping more and more hints about starting a family.
Nicki Minaj has done nothing but flaunts her newlywed husband, Kenneth 'Zoo' Petty, since the two officially became an item late last year. Things heated up pretty quickly between them, despite the backlash the "Queen" rapper has received due to Petty's tough exterior and, more importantly, his criminal record. The man who Nicki met when she was 17 years old in Queens, NY, was convicted of first-degree attempted rape and first-degree manslaughter in 1994, after which he served 11 years in prison. But regardless of any naysayers and controversy, Nicki seems to be very happy with her husband whom she secretly wed last week, and even announced plans to retire from the rap game altogether to start a family with him.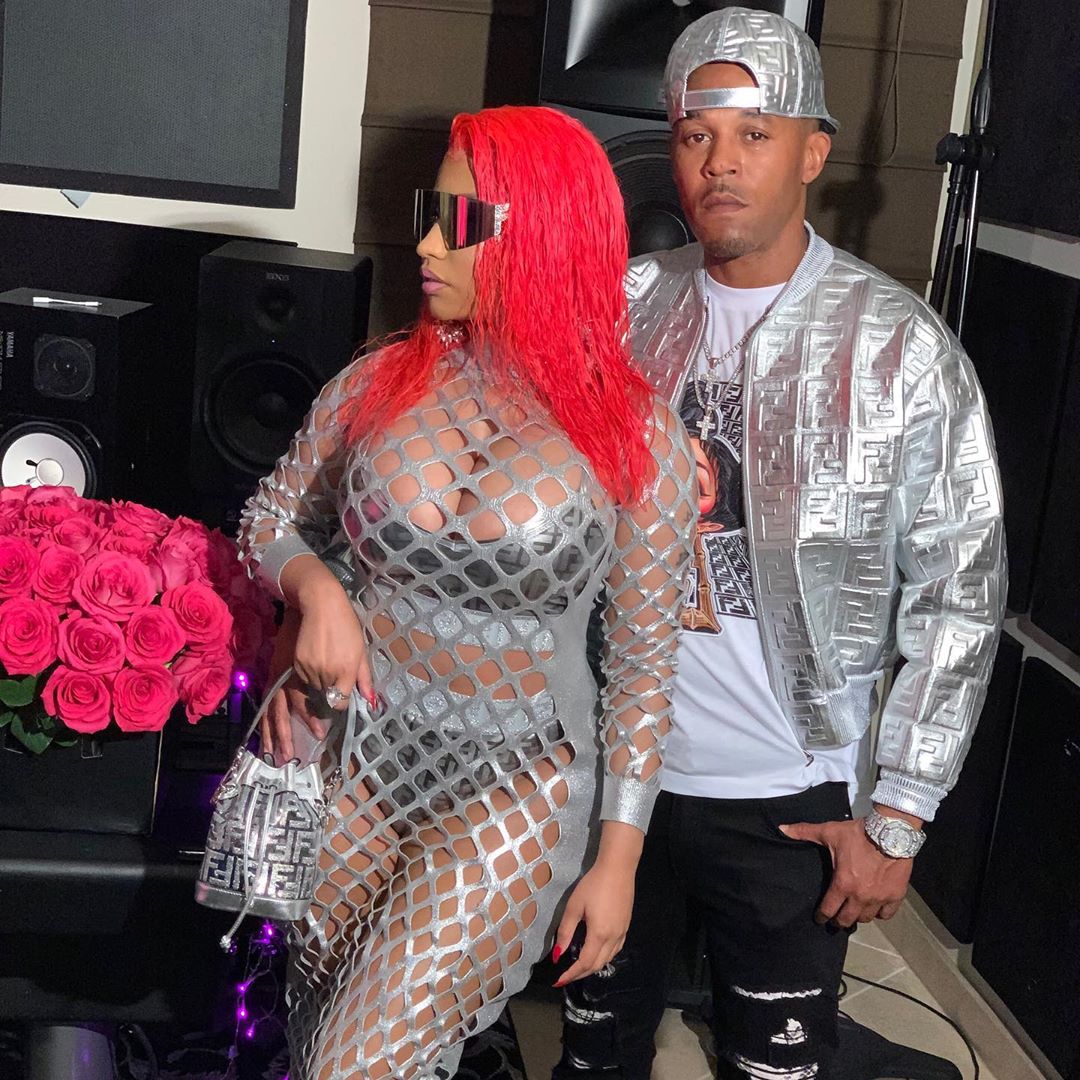 That family may or may not be coming sooner than later, as fans are once again speculating that Ms. Minaj might be pregnant. Nicki sent out a cryptic tweet-and-delete Wednesday that said "Expecting a…" but fans were already going nuts before she took the post down. She followed it up with a "my bad y'all," seemingly apologizes for leading the Barbz to believe once again that she might be with child. Back in July, she spits a hot verse on Chance The Rapper's "Slide Around," where she mentioned that she was "Bout to walk down the aisle and be a mommy."
That day might not be here just yet, but it's very evident that Nicki Minaj is more than ready to settle down. She later finished her "expecting" tweet saying, "expecting an official date/time for #QueenRadio in the morning." The "Megatron" MC has thrown out so many hints that if and when she finally does become pregnant, fans might need the ultrasound photos before believing that it's actually true.
Catch some of the fans reactions below:
Y'all nicki is pregnant don't say I didn't tell you…I've already seen two readers who have said she was…so just letting y'all know

— call me baby girl ? (@_wildyonnes_) October 31, 2019
Nicki really tweeted " expecting a " & deleted that shit ? Alright congrats you pregnant by a bum ?

— #PAGE6?? Nov. 1st (@RellGodly_) October 31, 2019
Nicki better be pregnant. pic.twitter.com/CwpjTkO9Cr

— lena? (@heartbreakaduIt) October 31, 2019
NICKI ARE YOU PREGNANT OR NOT ??? pic.twitter.com/Ix7jyFOkXZ

— sharodmarkel (@_sharodmarkel) October 31, 2019
Me: calls off work
My manager: why you calling off, what's the reason
Me: Bitch Nicki Minaj might be pregnant and I need time to process this!!! ?

— Dee? (@_gatkk) October 31, 2019