No love lost as Drake and his dad Dennis Graham bury their beef on Halloween.
Celebs of all genres, whether rappers, singers, actresses, models, and media personalities, have been showing out for this Halloween season donning some pretty interesting costumes. Many seemed to be gunning for the coveted "Best Halloween Costume" title, and we have had some serious contenders. Nicki and her new husband Kenneth Petty, killed it with their "Bride of Chucky" costumes and Ciara and her husband Russell declared themselves Queen and King by sporting Jay and Bey's "Apesh*t" look. Many other celebs stepped up like Kylie dressing as Ariel from "The Little Mermaid," Megan Thee Stallion and Jordyn Woods who delivered Mortal Kombat looks, Gabrielle Union and her hubby who took us to Compton with her "Bring It On" cheerleading outfit and Tracee Ellis Ross who served a plethora of looks.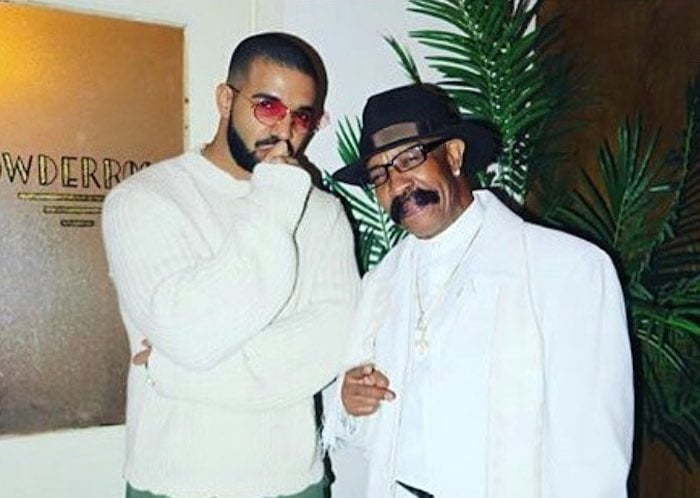 Rapper Drake, on the other hand, decided to make things a bit more personal for Halloween, which came as a huge surprise to his fans. Drake and his dad, Dennis Graham, have not been seeing eye to eye recently as they had quite the spat over some statements that were made. Dennis recently had a conversation with comedian and actor Nick Cannon, during which he stated that his son's negative song lyrics about him were merely a ploy and tactic used to generate record sales. Drake went on the defense and denied all claims. However, there is the saying that blood is thicker than water, and Drake and his dad are still on solid ground.
It is such an inspiration that they did not let that disagreement get between them for too long as the pair are known for having a close relationship. Drake takes very good care of his father and takes him along for all his big moments. He cameos in Drake's videos supports him at award shows, and Drake is not shy to post about his dad on social media. Dennis even has the privilege of partying with Drake all over the world. Now he can look at Drake and see more of himself than he ever has.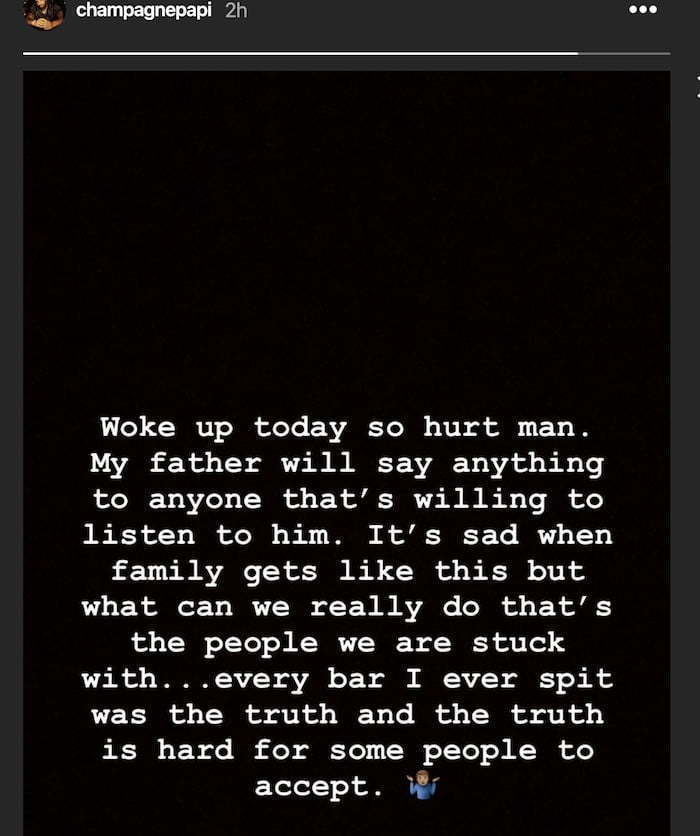 Drake took to his Instagram page to post a photo of his Halloween costume, and fans were a little on the fence. However, we're sure it meant more to Drake than anything in the world. Drake had his father's appearance down pat, from the outfit to the hat, and he even added the fake beard to top it all off. He sported glasses just like his dad, and they both had on matching owl pendant chains. Drake captioned the post, "Not Planned," but it is a very nice show of love to his dad. Quite a number of other celebs found the look very funny such as Snoop Dogg, Diddy, and Tory Lanez. Drake's fans, on the other hand, not so much as one fan commented, "A deadbeat dressing up as a deadbeat."
While Drake won't be winning the "Best Halloween Costume" crown, he should definitely secure a participation trophy for sweetly dressing up like his dad.