Offset just landed a new hosting gig, and Cardi B couldn't be more proud.
All three members of the Atlanta rap group Migos have been finding ways to branch off and build their brands individually. The bandmates, Quavo, Takeoff, and Offset, all dropped solo projects last year and can be seen doing different ventures under their own brands more and more. Offset in particular has a slight branding advantage over the other two simply because he is married and has a child with arguably the biggest superstar in Hip Hop right now Cardi B. Throughout their relationship Offset has gotten increased publicity, and that stardom just landed him a gig as a host of a brand new television series on Quibi.
According to Deadspin, Offset is now the host of a car series called Skrrt with Offset on Quibi, an emerging mobile streaming platform for millennial audiences. Offset will take his love and knowledge of cars and interview big names in pop culture about their own vehicles and personal stories behind. The show sets out to be a "unique one on one auto experience," Deadspin said.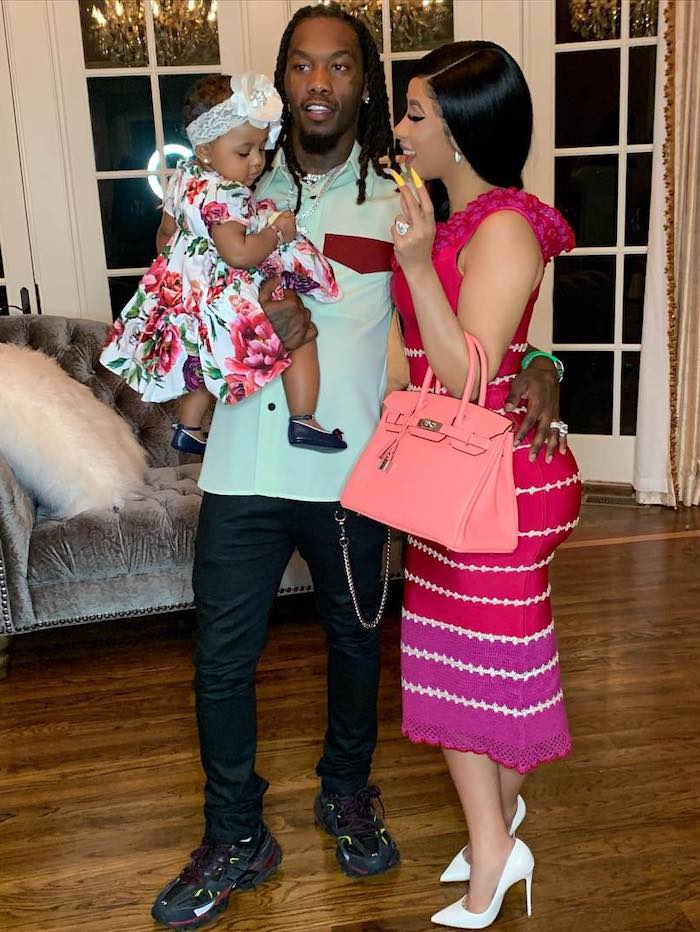 "Quibi will give me a chance to connect with my fans in yet another way," Kiari "Offset" Cephus said about his latest venture. "They don't know how much I know about cars for real. This platform will let them see there is more to me than just buying cars." Offset will also take on the role of executive producer alongside other creators of the show.
The news surely made his wife Cardi B excited, and she was quick to share the news with her 53 million+ followers on Instagram Wednesday. "Daddy I'm so proud of you !!!!," she said ina caption. "These past few months you been workin so hard and the work been paying of and showing ! From Faze partnership to Caffeine Game live streaming to this show.I can't wait for the premiere and for people to see your personality more and the hot ass cars!I'm so happy I'm so proud I can't stop saying it ! I wanna hug you a million times. You deserve it."
Congratulations to Offset and landing this great opportunity!