The White House is not pleased that YG booted a fan off stage for refusing to disrespect President Donald Trump.
The California rapper recently caught some heat from the US administration when he publicly admonished an alleged Trump supporter during his performance at the 2019 Mala Luna Music Festival this weekend. The rapper summoned a young fan to the main stage and asked him to state his name and yell, "F**k Donald Trump" but the reluctant boy refused. YG immediately kicked him off stage and asked security to not let him back into the crowd. "He's a Donald Trump supporter get his a** outa here. Don't come to a muthaf***n' show with "YG" on the muthaf***n' bill if you a Donald Trump supporter n**a," the rapper said.
It's no secret that YG is no fan of Trump. During Trump's candidacy prior to his election win a few years ago, the rapper collaborated with the late Nipsey Hussle for the controversial anthem, "F**k Donald Trump" – a song that went viral and even received playback on the national news when Nipsey passed away. YG also announced earlier this year that he will be coming out with a sequel to the popular track. This is a clear sign that he is still now and forever anti-Trump. The Compton rapper's contempt for POTUS is unwavering, and he obviously does not care if it makes him agreeable or not.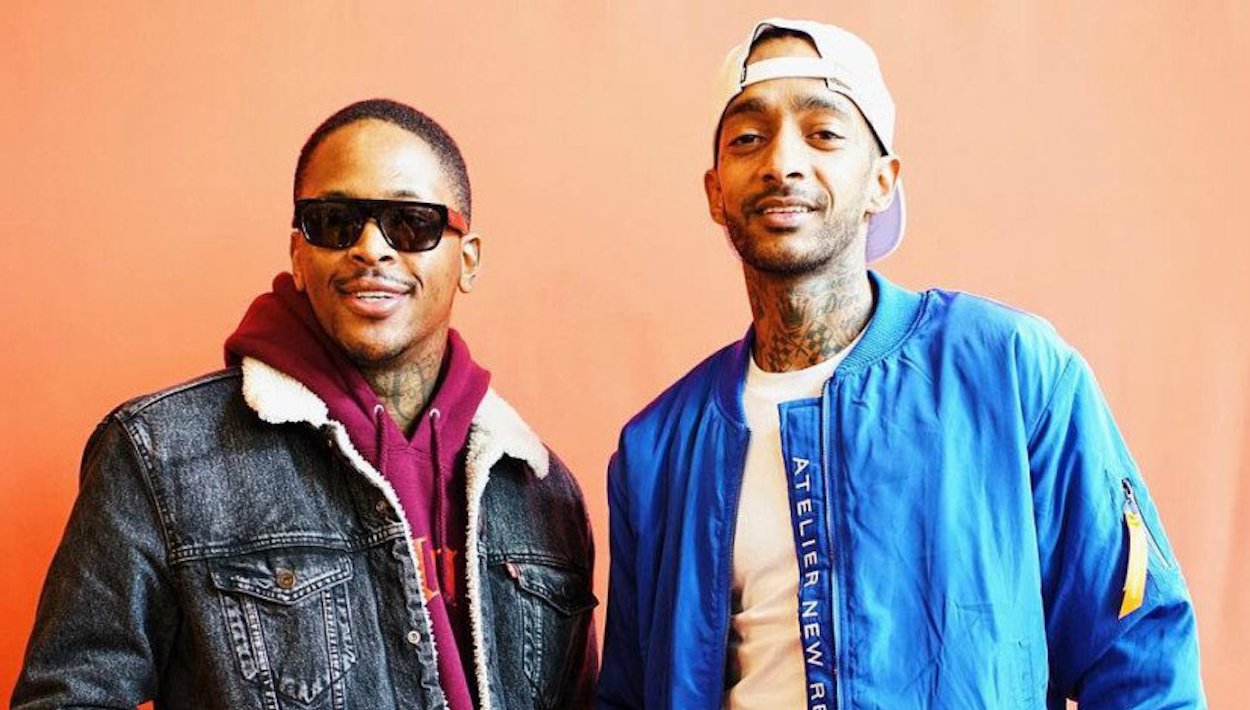 White House press secretary Stephanie Grisham had a sarcastic response to the viral video. During a talk with Fox, Grisham told the network, "Another example of the tolerant left." Though YG hasn't outright avowed that he is a Democrat, we do know that he is not on the list of the White House's favorite citizens. In 2016 when his "F**k Donald Trump" music video started to gain traction, the rapper says the Secret Service contacted his label and requested to see the lyrics on his album. He told TMZ at the time that "They asked if they could see the lyrics on my album, see if I'm talking about him on my album; because if I'm talking about him on my album, they goin' try to take it off of the shelf, you feel me?" the rapper shared.
YG also further stated on The Whoolywood Shuffle show that "They did the whole album. That's why on 'FDT,' on the album, it's parts of the song that I had to blank out. Then on the next song, 'Blacks & Browns,' Sad Boy said some sh*t toward Donald Trump too. They heard that, and we had to either change it or blank it out, so we put the static noise on top of that." Talk about censorship. Here we all were thinking the first amendment included 'freedom of speech' but perhaps that only applies to the ordinary folk and not a presidential candidate. How unjustly preferential.