Megan Thee Stallion teamed up with the Phony Ppl to bring some undiluted/uncastrated energy to the latest staging of NPR Music's Tiny Desk Big Fest. The Tiny Desk crew promised fans something big this year and drummed up anticipation by withholding the names of the acts scheduled to perform. This worked well for them as fans were blown away when they heard that Megan was one of the main acts.
The Phony Ppl were on point as Megan Thee Stallion delivered the hits from her Fever Mixtape such as, "Hot Girl Summer," "Big Ole Freak," "Cash Sh*t" featuring DaBaby and a new track dedicated to her side lovers.
With smiles all around, it is clear that Megan and the band were enjoying every minute of their performance. Some viewers blasted the organizers stating that Megan did not fit the traditional vibe of the festival. However, others seemed a bit more open-minded and commended the festival for finally putting in the work to make things more diverse and for catering to a wider demographic of viewers. In 2017 the most-watched video was from rapper T-Pain until it was bumped out of the number 1 spot by Anderson Paak's appearance.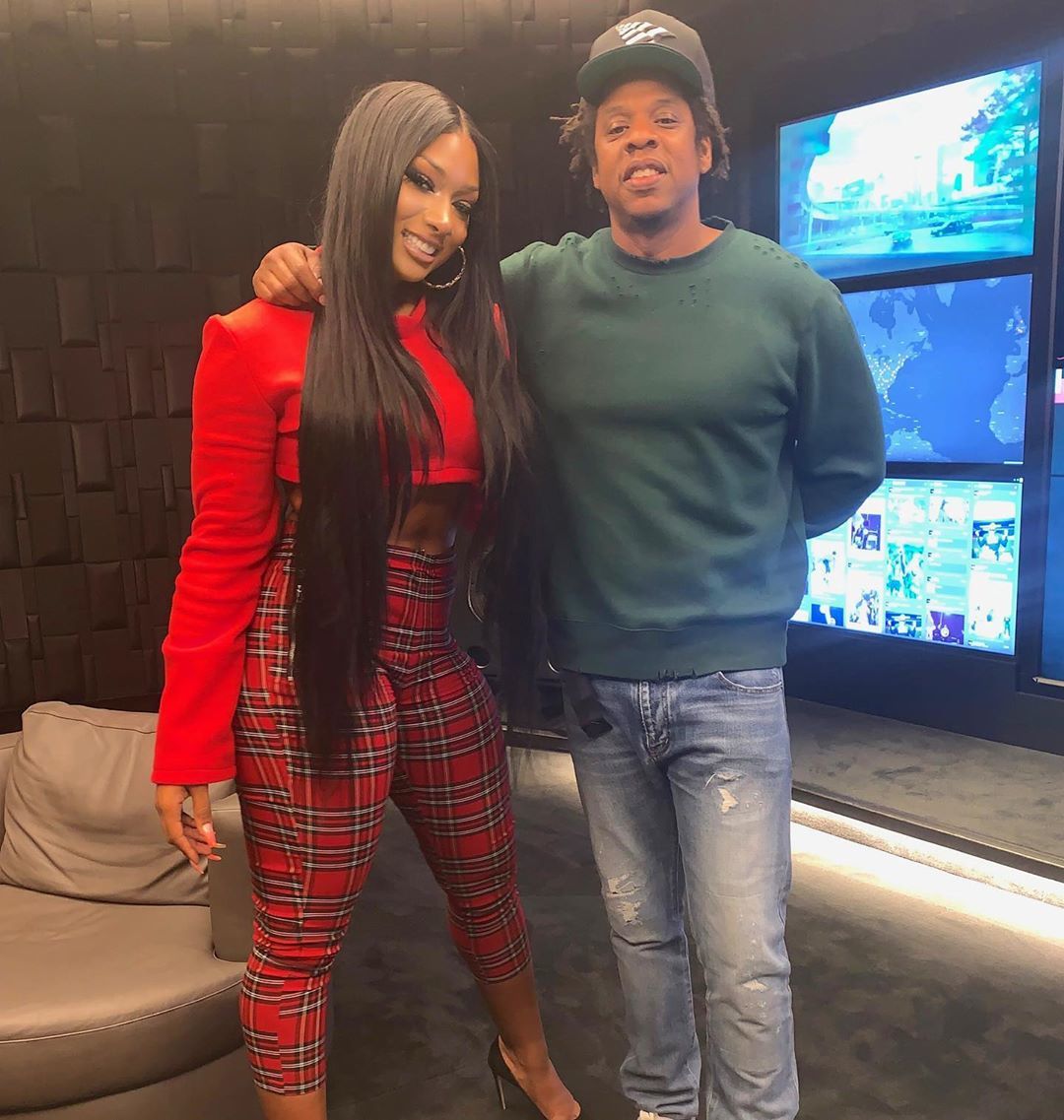 Many hip-hop/r&b and even reggae artistes have graced the Tiny Desk space. Some of these include Lizzo, Ty Dolla $ign, The-Dream, Damian' Junior Gong' Marley and fast-rising r&b sensation Summer Walker, who performed earlier this month.
Megan, who is one of the newest female rap sensations, has enjoyed a lot of success since her début. With her killer vibe and energy, we could see her video performance for Tiny Desk reaching the top spot. She is clearly putting in the work, having been linked to major projects with artiste such as Gucci Mane and even a Saturday Night Live performance with Chance The Rapper. She is also flexing her acting abilities in Teyana Taylor's new YouTube series co-starring Dave East, titled Hottieween.
There is something different about live music, and that is what Tiny Desk is trying to capture. The concept is simple and was born out of one man's annoyance for not being able to hear the musicians at concerts clearly. Tiny Desk Concerts are video series of live concerts hosted at the desk of Bob Boilen in Washington, D.C.