50 Cent turns his attention to Comcast CEO Brian Roberts over the company dropping Starz, which is the home of Power.
50 Cent, the notorious social media troll is back at it again, and this time it's Comcast's CEO Brian Roberts that is on the receiving end of his trolling. As we know, Fifty is one of the producers for a popular TV series on Starz that is currently in its last season; you can imagine the craze and the hype. Sadly for Comcast customers, the company recently announced that they would be dropping the Starz network from their line-up come December 10. It goes without saying that 50 Cent was not having this foolery.
Following the disappointing news, the rapper took to Instagram on Sunday (October 27) to troll the company's CEO for a decision that probably wasn't even his. Captioning a paparazzi photo of Roberts exiting his car, Fifty said, "this is the guy f**ing up (Power) over at @Comcast for no reason Brian Roberts," he wrote. "mother f**ker look like he been pushed around his whole life. He need to chill out, go to a golf course or sit his ass down some where." Obviously, this was Fif's call to fans to start trolling the poor guy as well.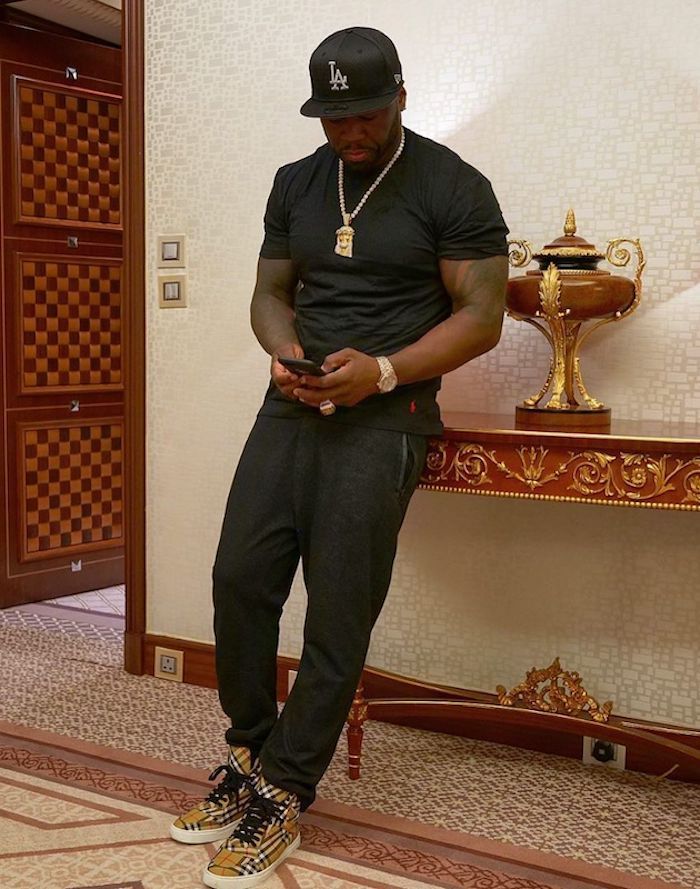 Power's sixth and final season started in August and will take a mid-season break after the next episode on Sunday, November 3. The last five episodes of the series will air in January, which means Comcast customers will not have access to the Starz network for the series finale. While this will have a significant impact on the show's ratings come next year, one might also argue that the adverse effect that this network drop will have on Comcast themselves might be a ton worse.
Power is a top-rated and widely followed series that has garnered millions of fans over the course of its 6 seasons. It would come as no surprise if fans started boycotting the cable company to take up membership with a competitor that offers the Starz network. The series has also already announced two spin-off shows that will follow the epic finale. The first spin-off, "Power Book II," will star Mary J Blige and is set to premiere just two days after Power ends. I bet Comcast customers who are also Power fans are already suffering from major FOMO (Fear of Missing Out).