Kanye West is a hip hop pioneer, at least according to Donald Trump Jr.
Kanye West has had a long and often disagreeable road in his career from his passionate whims to his controversial political stance. Though Ye was once apologetic and able to be swayed, the rapper has since relinquished those traits and his now unapologetically his true self. Kanye's relationship with the first family has long been a national discussion with many members of the black community chastising him and accusing him of being a "sell-out." Regardless of this, Kanye continues to champion any movement he believes in, whether religiously or politically. It appears the support between him and the trump family also goes both ways.
West recently released his Gospel Rap album "Jesus Is King" which is currently number 1 on US iTunes. Most fans have -had the record on repeat since its debut, and apparently, Donald Trump Jr. is among them. The businessman and first son of the questionable leader of the free world took to Twitter to express his satisfaction with Kanye's latest project.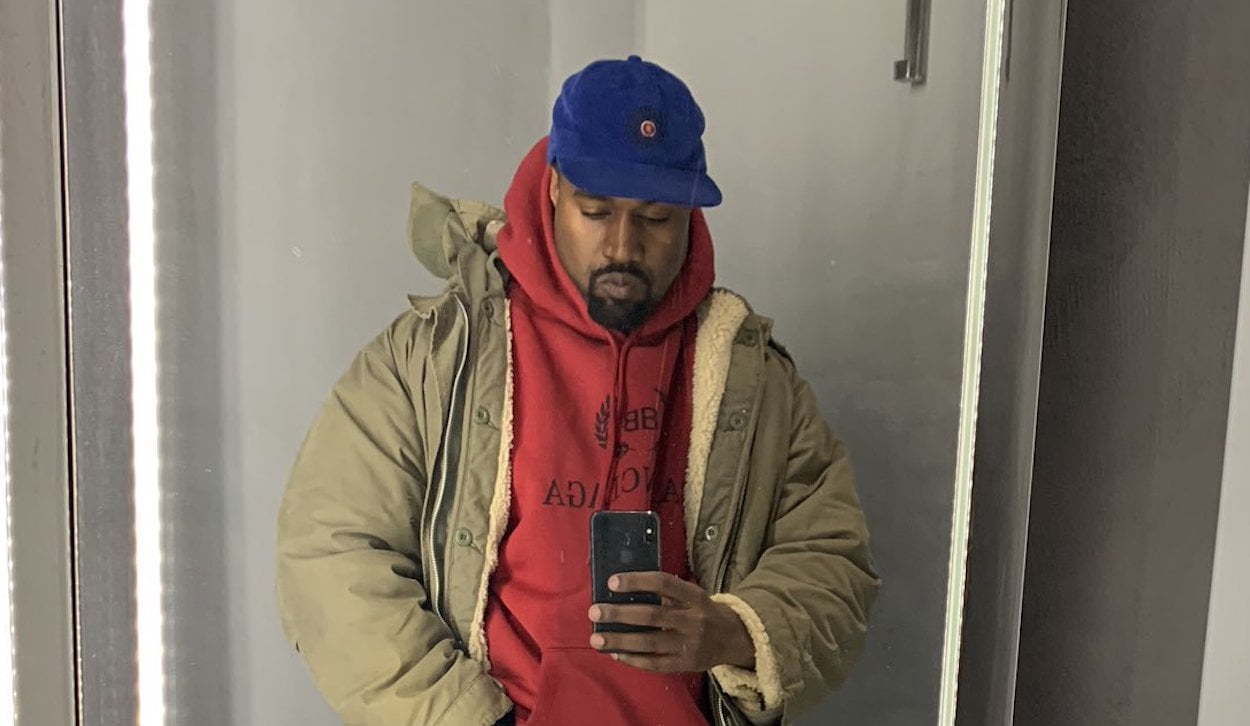 "Kanye West is cracking the culture code," Junior wrote. "@kanyewest's new album #JesusIsKing is the epitome of fearless creativity and 'dangerous, unapproved' ideas. Leftists always try to silence those who are speaking truth. They're waging a war on our family and culture. Kanye is a pioneer."
There is no doubt that Kanye is pleased to hear that a member of the first family gives his unorthodox piece of art a pass with flying colors. Kanye's "Jesus Is King IMAX film is also receiving rave reviews and reportedly already raked in over $1.03 million at the box office this weekend. The 35-minute film generated this across 440 IMAX theaters, including 68 international venues, according to Variety. "Jesus Is King" is currently screened in 12 markets, but IMAX reportedly plans on expanding to 78 additional foreign territories on November 8. According to the film's director Nick Knight, Kanye's objective was not to be the star of the film.
"Kanye did not want to be center stage. He said, 'This isn't a film that is about me, this is a film about worship – that's a universal thing.' He certainly didn't want to be 'Kanye West, the star of this film,'" Knight told SHOWstudio (via Complex). "It was a lack of ego and modest humility that was paramount to him in this film."
Yeezus also announced that he will be dropping another album, "Jesus is Born" on December 25, 2019. Kanye always comes out on top and defeats all odds no matter what industry he steps foot.
Kanye West is cracking the culture code.@kanyewest's new album #JesusIsKing is the epitome of fearless creativity and "dangerous, unapproved" ideas.

Leftists always try to silence those who are speaking truth. They're waging a war on our family and culture.

Kanye is a pioneer pic.twitter.com/EmPgLqgGZJ

— Donald Trump Jr. (@DonaldJTrumpJr) October 29, 2019