Travis Scott's alleged side chick is sounding off on Kylie Jenner on the Gram.
The official breakup of the makeup mogul and the "Sicko Mode" rapper Travis Scott almost outshined every other entertainment news which took place earlier in the month. Urban Islandz previously reported that the split between Travis and Kylie was an amicable one, with the two deciding to "take time apart" to figure out what each person wants for the future. This may have been the sugar-coated version of the story as sources close to the couple claimed that a certain young mistress might be at fault. Side chick rumors have been floating in the air since May of this year.
Travis' alleged side piece uses the Social Media handle YungSweetTro. Sources say that she pops up in various places such as Kanye West's Sunday Service and Scotts's birthday, organized by Kylie Jenner and overall anywhere Travis is. With the breakup now being official and Scott, a free agent, it seems it is paving the way for everything to come out in the open. YungSweetTro is obviously no longer tightlipped has her Instagram account has been buzzing today.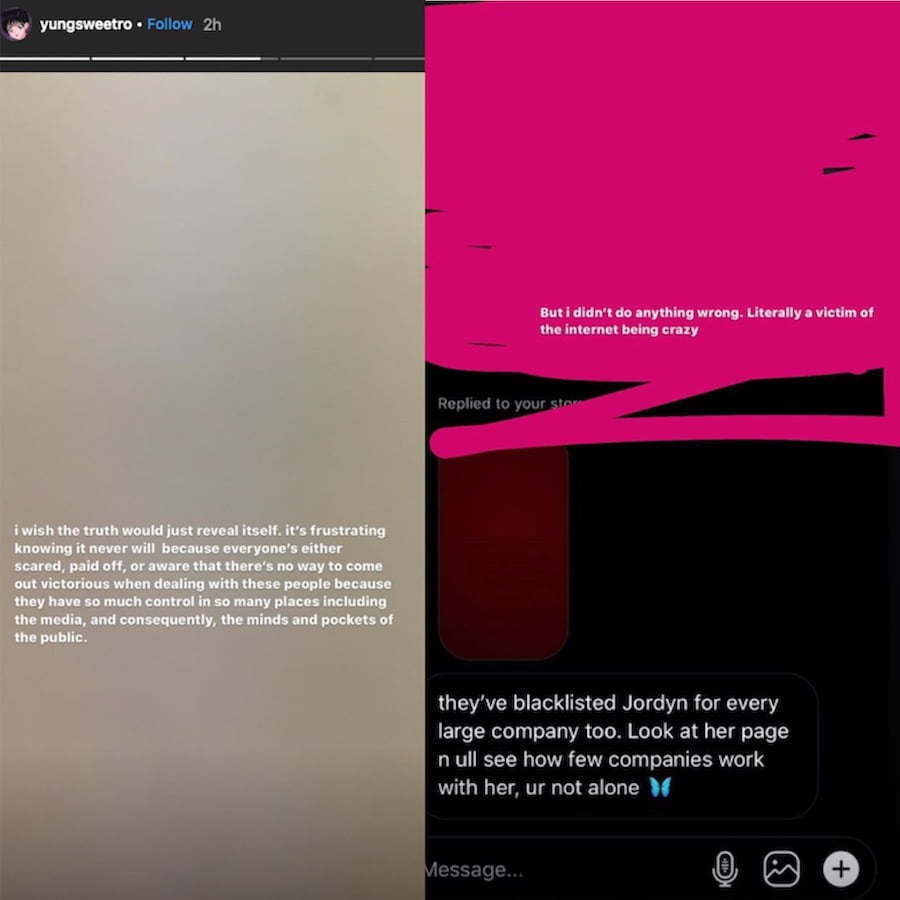 In one Instagram post, she wrote, "I wish the truth would just reveal itself. It's frustrating knowing it never will because everyone's either scared, paid off or aware that there's no way to come out victorious when dealing with these people because they have so much control in so many places including the media, and consequently, the minds and pockets of the public."
She even threw model and Kylie's former friend Jordyn Woods into the mix. She claimed Kylie is sidelining opportunities the plus-sized model would previously have access. Is this a play to show Kylie as being insecure, manipulative, and a downright mean individual?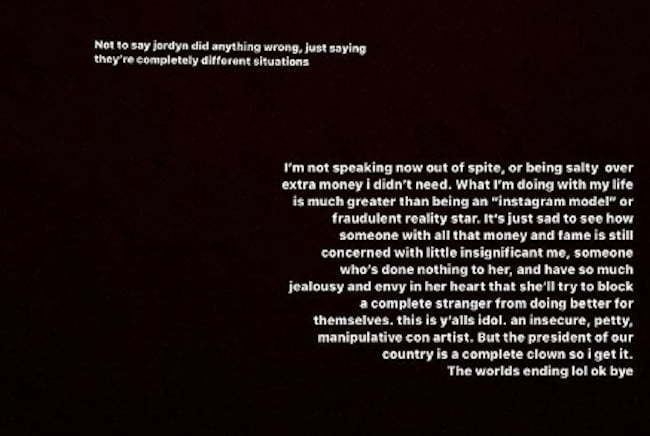 While she has not publicly mentioned the Jenner name in her posts, it is hard to deny that these jabs are all being thrown at Kylie and the Jenner family on the whole.
Travis and YungSweetTro have both denied hooking up since the cheating scandal in May.
The world will be tuning into all three parties involved in this celebrity, love triangle, to see if any other juicy details are revealed.