Tekashi 6ix9ine could spend millions of dollars on security after leaving jail.
After testifying against several members of the Nine Trey Gangsta Bloods, rapper Tekashi 6ix9ine reportedly stated he would not accept witness protection upon release from jail. Experts are now estimating that the cost of security to keep him alive for a year after his release will be at least $1 million, Complex reported. Luckily for Tekashi, the rapper was able to secure a multi-million-dollar record deal from behind bars, and it seems he is anticipating a huge amount of success once he is able to get back in the studio. However, he will need to maintain that success indefinitely if he plans to prioritize his safety.
As of right now, 6ix9ine's sentencing trial in the Nine Trey case is scheduled for December 18th of this year. Tekashi, whose real name is Daniel Hernandez, is being charged with six offenses, including racketeering, carrying a firearm, assault with a dangerous weapon, and conspiracy to commit murder.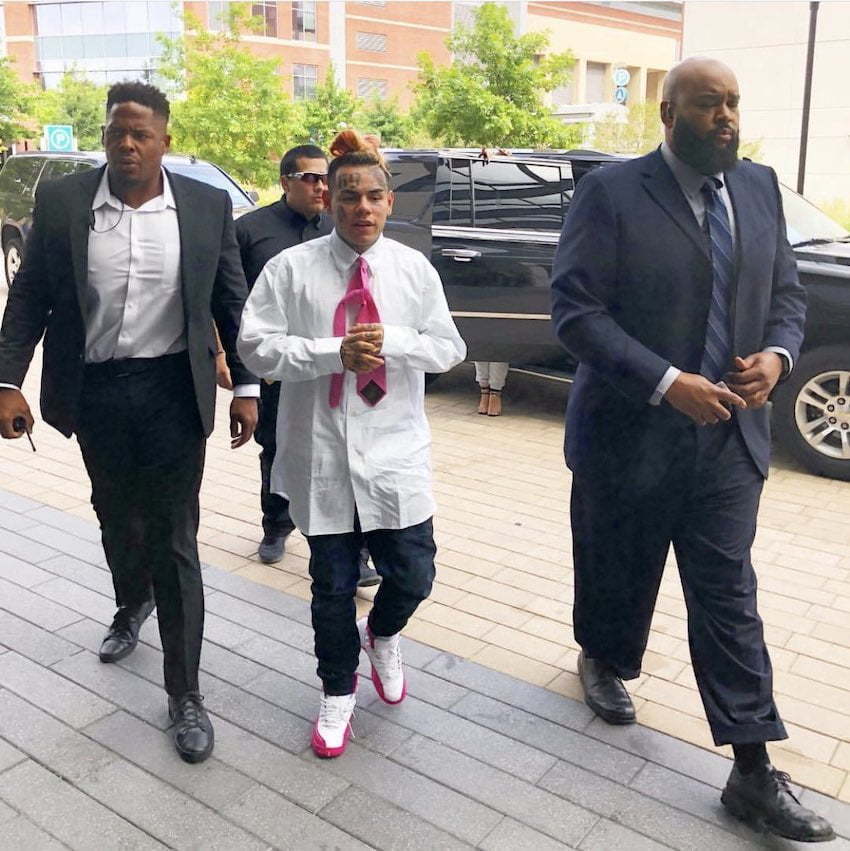 However, the controversial artist immediately began cooperating with the federal government after his arrest and provided testimony that led to high-ranking Nine Trey members Anthony Ellison and Aljermiah Mack being convicted. Because he acted as an informant, he is expected to be released immediately after his sentencing. 6ix9ine's reputation was destroyed in the process, and he gained many enemies in the hip-hop community.
Rival rappers are the least of Tekashi's concerns, however, as it is far more likely that he will encounter violence at the hand of Nine Trey members who now consider him the ultimate snitch. Security experts estimate Hernandez will need around the clock protection, with between three and ten security agents assigned to him at all times.
It seems 6ix9ine is putting his rap star lifestyle before his own safety by refusing witness protection, but many people in the music industry doubt that he will be able to maintain a cash flow to support his security detail for very long.