Nipsey Hussle's alleged killer, Eric Holder, has filed a motion to get two of the six charges against him dismissed.
On March 31, 2019, the hip-hop community experienced one of the biggest losses in history, when rapper Nipsey Hussle was violently gunned down outside of his Los Angeles clothing store, Marathon Clothing Company. Two of the rapper's associates were also shot in the process, but they thankfully survived the vicious attack. Nipsey however, was not so lucky, and fans were stricken with grief and disbelief at the reports of his death. Nipsey Hussle died from several gunshot wounds of both the head and torso, the Los Angeles County Department of Medical Examiner-Coroner confirmed. His death became a viral topic as videos of the ordeal began to hit the internet, showcasing a man walking up to the rapper and shooting him at point-blank range. He then began to walk away from the rapper who was now lying on the ground after suffering at least 10 gunshot wounds, but upon hearing Nipsey's alleged last words, "You got me" he turned around and proceeded to shoot Nipsey again. It is also reported that Holder proceeded to kick Nipsey in the head before taking off in a waiting getaway vehicle that cops say was being driven by his girlfriend, who is now cooperating with law enforcement.
Videos were also released showing Nipsey's girlfriend, Lauren London, with whom he has a 2-year old son, frantically running into the hospital screaming "Is he okay? That's my husband." The whole world seemed to be at a standstill, our hearts broken at having lost such a true inspiration. Nipsey's funeral was one of the most publicized events of 2019, if not ever. Thousands took to the streets to get a glimpse of the rapper on the way to his resting place, and over 21 thousand fans turned out to the memorial service, which was held at The Staples Center. Nipsey, who was 33 years old at the time of his death, was laid to rest at an intimate and private funeral at Forest Lawn Cemetery in Los Angeles the day following the public memorial service.
Shortly after Nipsey's death, Eric Holder was arrested and charged for his murder. On April 4, 2019, he entered a plea of not guilty in court. He faces multiple charges comprising of one count of first-degree murder along with two counts each of assault with a firearm and attempted murder. Holder was also charged with and one count of possession of a firearm by a felon.
XXL obtained court documents dealing Holder's attorneys arguments on why they want the charges dismissed. The motion filed is asking a judge to dismissed count two and count four of the charges against the murder suspect.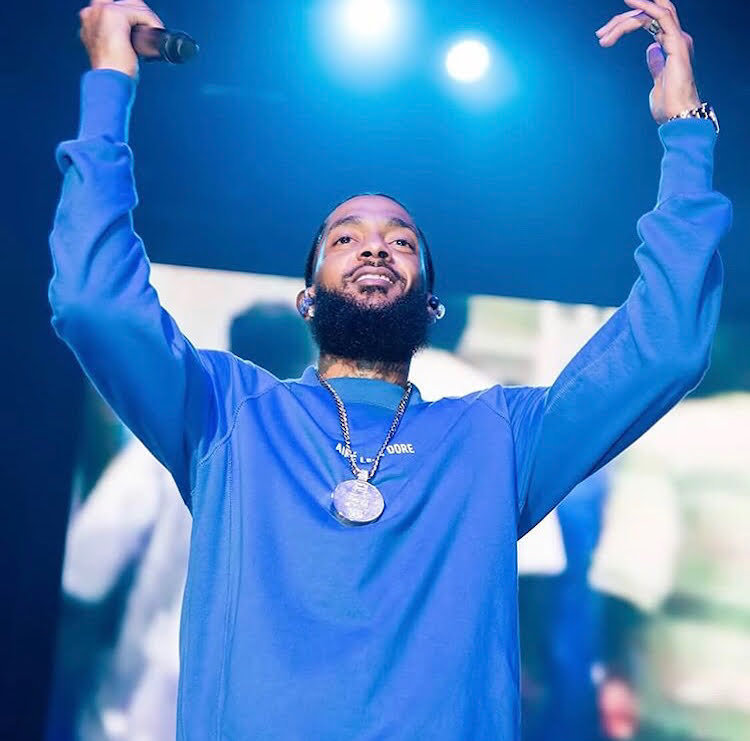 Prosecutors in the case are intent on dismissing the motion, and they argue that Holder meets all of the criteria for the Kill Zone Theory. According to the LA Times, "The kill zone theory permits the jury to infer that the defendant harbored the requisite specific intent to kill the primary target and everyone within the zone of fatal harm." The Kill Zone Theory case basically states that six factors must be involved; a primary target, a type of weapon used in the criminal act, and more.
Holder had previously retained the legal representation of Christopher Darden, who was a member of the prosecution team in the 1995 O.J. Simpson trial. Fans were shocked that Holder managed to find legal representation, and Darden reportedly began to receive death threats, which led to him dismissing himself as Holder's attorney. Eric Holder has been held in solitary confinement since his arrest as officers fear for his life, and rightfully so as many are angry and hurting over Nipsey's killing to this day. Holder is also being held on a $6.5 million bond.
Fans are anxious to see him pay for robbing the world of the prolific rapper that is Nipsey Hussle. And while this cannot bring him back, it will surely bring his family some peace.