Joe Budden had some choice words for Netflix and Charlamagne Tha God about "Rhythm + Flow."
Joe Budden is probably the most popular and relevant he's ever been after leaving the rap game and pivoting to becoming a hip-hop commentator. "The Joe Budden Podcast" has grown up to a million listeners per episode after he inked an exclusive deal with Spotify. Not to mention that Budden hosts a show on Revolt called "State of the Culture," and he also has his own interview series "The Pull Up." So when he said on Wednesday's podcast episode that Netflix originally approached him about getting involved in its new hip-hop reality competition series "Rhythm + Flow," the notion wasn't far fetched. These days his opinion on the music industry holds weight and he often makes headlines and enemies alike with his controversial hot takes.
But Budden said things went left when he gave Netflix some suggestions for the show but never heard back. He started the conversation by admitting that he could be a bit of a narcissist but wanted to get his co-hosts opinion on the situation after the streaming service ran ideas past him to see which ones he liked for the show. "I'm on the phone with Netflix, Jessie and them, telling them what I think was cool. They said 'Alright, we'll call you back. Thanks.' … Never heard back," he said.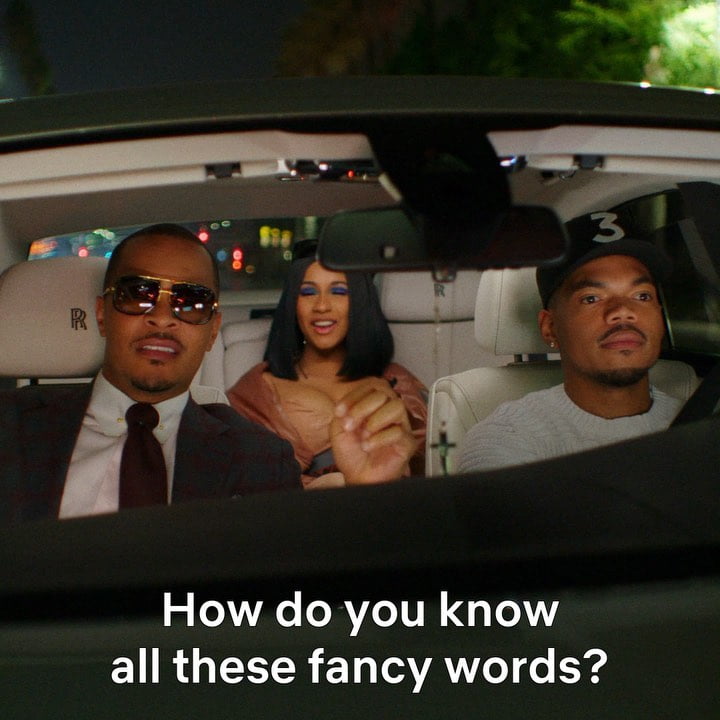 "I wasn't angry then, I was perfectly fine," the Slaughterhouse rapper continued. "Then they told me T.I. had gotten the gig and I was hating a little bit." The show hosted and judged by rappers T.I., Cardi B and Chance the Rapper premiered last week. Joe went on to admit that he didn't take the ghosting from Netflix personal until he saw that his fellow "frenemy" in media, Charlamagne Tha God was set to host a promo special called "State of the Flow," a direct title copy of Budden's Revolt series. "I'm not that self-centered and I finished hating already so I was like 'This is peculiar.'…I said I have a 'State of the' show. And Charlamagne knows about that show. And Netflix must know because they called about the … then I said you know what? Joe, you're thinking too much about yourself. It's not all about you."
He also pointed out that his former SOTC co-host Scottie Beam is now hosting the "Rhythm + Flow" aftershow. "Looks a little shady to me buddy. Do I have a right to feel a way because it seems like this Fortune 500, publicly traded company has watched me and thought that something I was doing was beneficial to whatever they was doing and circumvented everything I was doing and then booked a bunch of people and titles that were affiliated to a bunch of sh*t I was doing. Am I living in my head here?" Budden asked.
The convo switched to Charlamagne's part in the whole ordeal, and Joe couldn't understand why the Breakfast Club host would agree to do a show that was so similar in name to SOTC.
"Charlamagne what the f*ck are you talking about Netflix came to you and already had the title of the show. So? What does that mean? If a n*gga come to me tomorrow and say, 'Yo. I got this great idea. We're going to do the Breakfast Brunch. You and these 3 other people.' What do you think that I'm just going to sell my a** for the f**king check?"
Joe concluded his rant, saying that the difference between him and other hosts in hip-hop is he makes sure to own his content, a message he has preached on his podcast since leaving Complex and "Everyday Struggle" two years ago.