Is Vybz Kartel a greater lyricist than Spragga Benz. Here is how Skatta Burrell gets in the middle of the debate.
Music producer Cordell' Skatta' Burrell found himself at the epicenter of an argument with Vybz Kartel's social media managers on Monday, after he made a post that was deemed offensive to the World Boss, on Instagram. In his post, the Downsound executive gifted the Dancehall artistes of the 1990s with the distinction of being Jamaica's best cadre of musicians, a declaration that left Addi di the Teacha's camp in a tizzy.
"90s produce the most versatile DJs. Very Few Dancehall artist can make it. Look this easy. This is art, this is talent, this is authentic Hardcore Dancehall that can never be replicated. No watered down trap cyaa trap Dancehall nor my creativity," Skatta had posted beneath a video of Spragga Benz, who was seated in a chair and effortlessly deejaying on a microphone without skipping beat.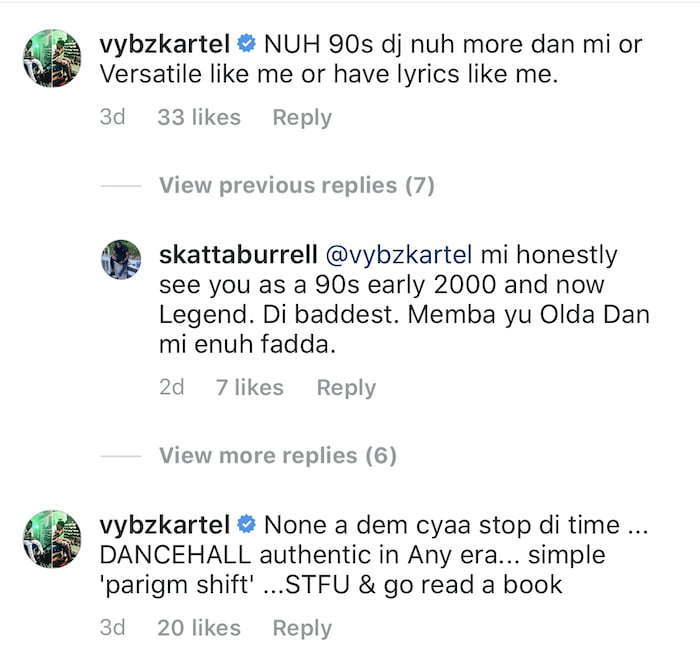 "Look out inna the world, show me the last 10yrs a music and the Dancehall accomplishments. Wi drop wi ting and I urging those who know betta to do betta. Dweet for the love, for the culture and don't be a Dancehall hypocrite," Skatta had added.
No sooner had he made the post than a counteraction was made from Kartel's official IG page.
"NUH 90s dj nuh more dan mi or Versatile like me or have lyrics like me," Kartel's post read. Jamaican artiste a lock & a tour the world wid DANCEHALL decades before 90S DANCEHALL! …,and jamaican artiste still a lock & a tour the world long after 90s DANCEHALL. long after Skatta Burrel, unuh and my bones turn to dust," the post read.
Amidst the flurry of comments that ensued, Skatta attempted to offer what seemed like a part-apology/part-appeasement to Kartel's camp.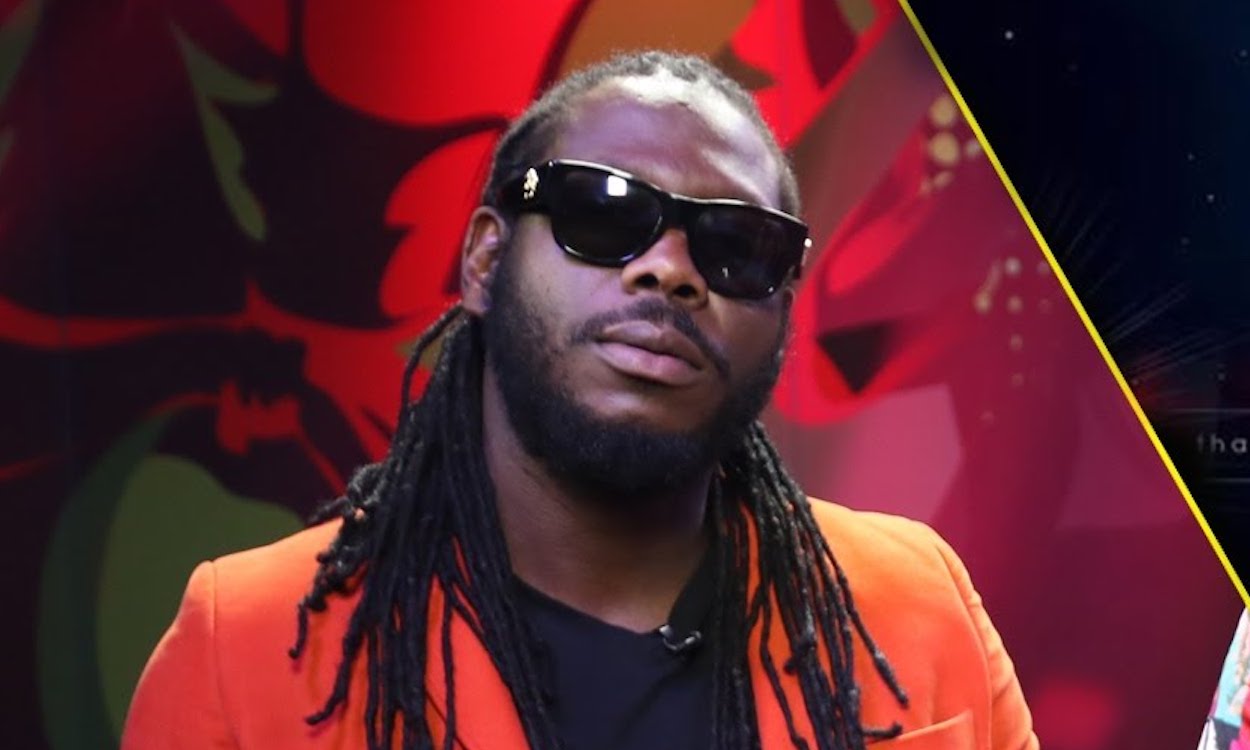 "Vybz Kartel, mi honestly see you as a 90s early 2000 and now Legend. Di baddest. Memba yu Olda Dan mi enuh fadda," he said.
One of Skatta's followers sought to take on Kartel and took a dismissive stance, which appeared to further anger his social media managers.
"Vybz Kartel, a controversy yuh sell and confusion to di yutes not talent. 90s di came with raw talent. Too full of yourself," she wrote in the 'offending' post.
Kartel's handlers seemed not to have been comforted by Skatta's response as they took on some of the producers' followers who were making opposing comments and posted an insult, which appeared to be directed at either the producer or his followers.
"One a dem cyaa stop di time … DANCEHALL authentic in Any era… simple 'parigm shift'…STFU & go read a book," the post read.
Some fans were not very happy and accused the Kartel camp of being unprofessional and recommended that someone else be assigned to manage his page.
"Vybz Kartel, am not sure if this arrogant kinda reasoning odds up to the real vybz kartel…..who mi knw, ur just an handler so mi a left it ya suh," one offended follower wrote.