Is NBA YoungBoy the new Tupac Shakur?
Rapper Trippie Redd recently took to his Instagram to share his thoughts on YoungBoy Never Broke Again, and apparently he really likes his music. So much so that the red-haired rapper compared YoungBoy to one of the greatest hip-hop icons who ever lived. NBA YoungBoy released his new EP "Al Youngboy 2," which features tracks like "Carter Son," "Hot Now," "In Control," and "Rich As Hell" on Friday, October 11. The 18-track project is a sequel to his 2017 mixtape "AI YoungBoy" and is his first full-length record since being released from prison. Fans have been loving the songs on the new project that seems to have caught Trippie Redd's attention as well.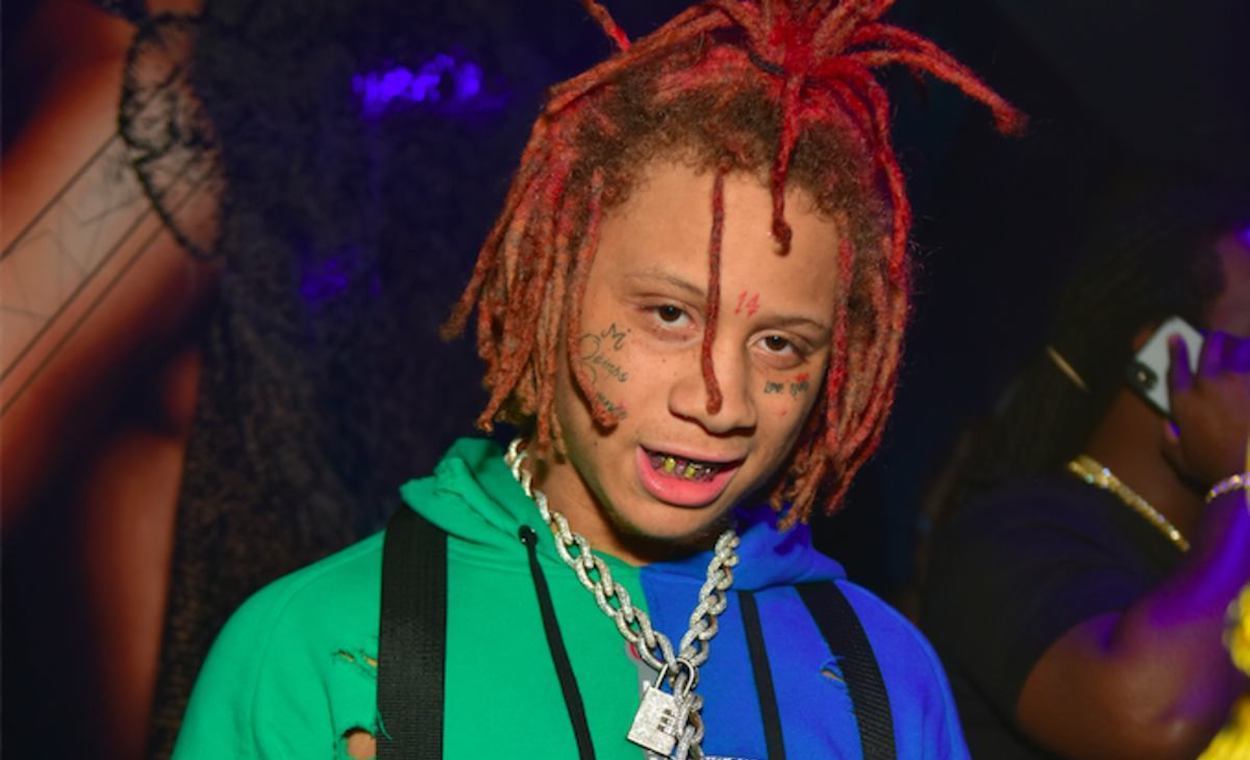 In a short video shared to his Instagram story, Redd said, "Believe it or not, love me or hate me, Youngboy is Tupac." Trippie Redd was noticeably blazing up in the now-viral video, which led some to believe that he might just be listening to the EP from cloud nine and issued an abrupt review with little thought.
Though this is quite the compliment to YoungBoy Never Broke Again, we're not entirely sure if we are to interpret it as so. Trippie Redd burst out laughing, which left some fans unsure if he was being sarcastic or not. While the statement seemed sincere in tone, it's hard to tell what true feelings lie behind his marijuana-infused comment. Nevertheless, some fans in the comments agreed with the "Under Enemy Arms" rapper's statement, writing "Facts" in the comment section of the video that was shared to other Instagram accounts. One fan even said, "Better than Tupac," while others dismissed the idea commenting "nah" and "I hate this generation."
Whether comparing YoungBoy to Tupac is going a little too far or not, fans have, in fact, been loving the rapper's new EP and are thrilled that they finally have new music from the Baton Rouge rapper.