Mariah Carey has zero interest in remarrying Nick Cannon.
Mariah Carey offered a response to Nick Cannon's admission that he would remarry his ex-wife if given a chance, saying, "He's being silly. What is he, my last hope?" It doesn't sound like Mariah is taking the suggestion very seriously. Cannon spoke on the issue on T.I.'s podcast last month, saying, "Honestly, I said I would probably never get married again…But if I had to, I already know what that's like; I would go back home first before I had to do it again."
Nick's sentiments on marrying Mariah again weren't exactly romantic, so it's no surprise she quickly shut down the idea when asked how she felt by TMZ reporters.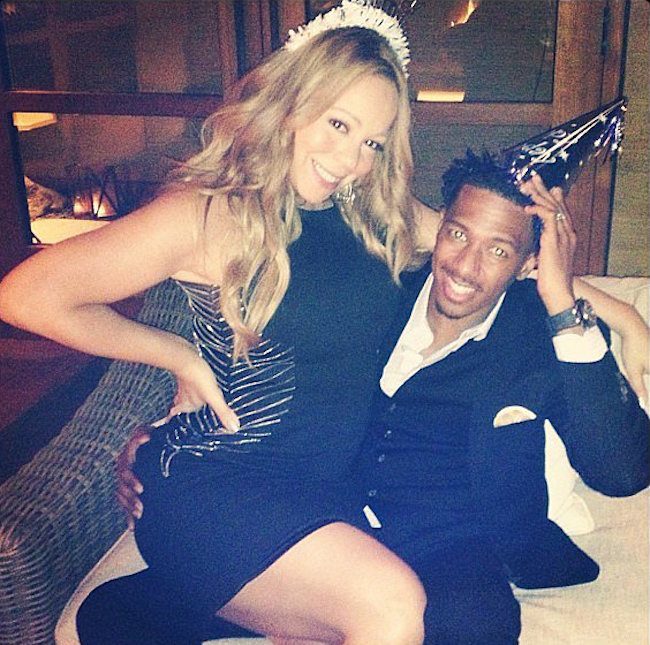 Nick Cannon went on to clarify his feelings on the matter while appearing on Ellen, saying that Mariah is "fine and happy," and he only wants to keep their relationship calm. The former couple shares two children together, twins Moroccan and Monroe, and appear to have a peaceful co-parenting relationship.
Nick is currently the host of The Masked Singer, a show in which celebrity contestants sing behind masks that conceal their identities. In a recent episode, comments were made about Mariah possibly being under one of the masks, to which Nick replied, "Why do you think we've been holding hands this whole time?" while swinging the hand of an anonymous celebrity dressed like a giant flower.
While it seems unlikely that Nick Cannon and Mariah Carey will ever reunite in marriage, the idea of reignited romance is appealing to fans. Their romance was well-publicized, as many people rooted for Nick Cannon, who often talked about having the rare opportunity to marry his childhood crush. The Nickelodeon alumni once had Mariah's name inked dramatically across his back. That tattoo has since been covered up with a depiction of Jesus.