Chris Brown called his daughter his twin when he captioned an image of both reviewing a music video a few years ago. What do you know, a few years later, and we begin to get a full understanding of why Chris dubbed them twins, and it has something to do with the way she moves.
Breezy recently released a video on his Instagram account of 5 years old Royalty as she busted some moves in the streets to his 2005 hit song "Gimme That," all while sporting flip-flops with her whip[pink scooter] by her side.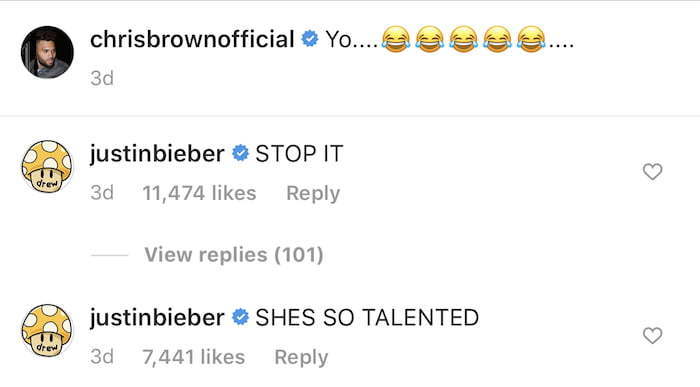 Her dance moves seem like they could be the envy of all the 5-year-olds in her class. Even though her steps are not all that sharp as her dad's, you can feel the energy she gives off. Her energy is so strong that even recently married Justin Bieber had to chime in, commenting in amazement, "STOP IT."
One cannot help but assume Chris Brown's genes are the 'jumping" forces behind those kicks and flair from the young Miss Brown, however, it could also be a case of RoRo watching her dad has he practices and performs on stage.
Houston got the time of their lives when Chris Brown recently brought out his daughter to end his Indigo Tour. His fans were delighted to see the two Browns, with one highlighting how adorable Royalty looks." Breezy'sBreezy's daughter #royalty looked so precious on stage," mentioned one person.
The future looks promising for the dancing and performance, and the world can expect the legacy of Chris Brown to continue through his beautiful but energetic little girl, Royalty.