Meek Mill took to Twitter to react to the news of rapper Tekashi 6ix9ine, allegedly getting a new $10 Million record deal while incarcerated.
The Philly rapper strongly believes the information is false and misleading. Throughout the entirety of Tekashi 6ix9ine's snitch trial, Meek Mill has remained pretty vocal about his thoughts on the rapper's decision to work with the feds in the hopes of reducing his possible 47-year sentence for racketeering and gun charges to time served. Meek has aptly dubbed Tekashi a rat, and now that the trial is over, everyone is anticipating the outcome for the rapper. Tekashi could be home sooner than 2020 as he had his sentencing date moved up from January 2020 to December 18, 2019. New reporting are now saying that Tekashi 6ix9ine has already signed a $10 million record deal with his old label, 10K Projects.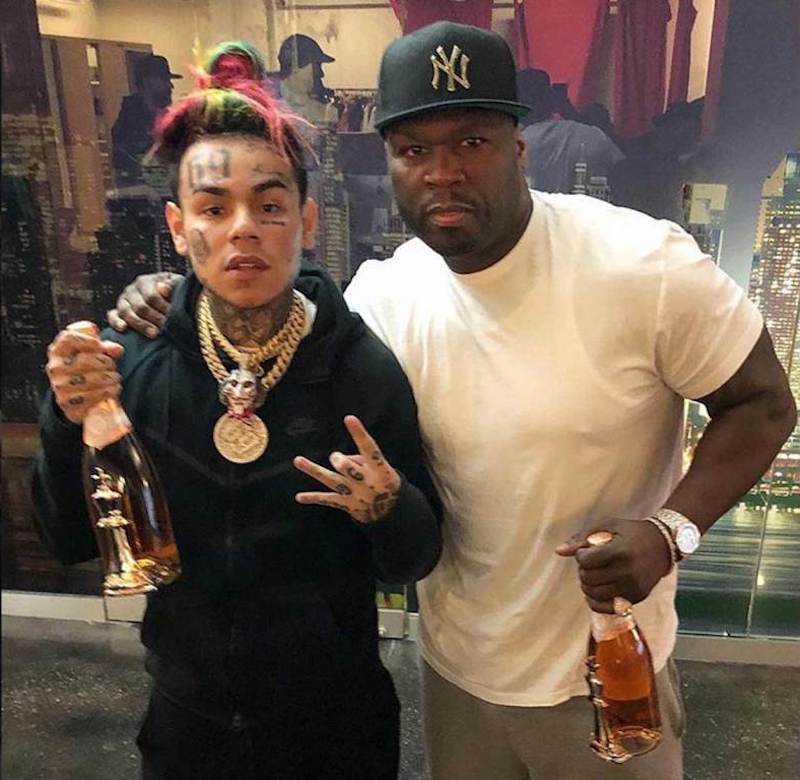 Speaking out on the reports from TMZ, Meek retweeted their headline, while adding, "This today's narrative…" He went on to post another tweet stating, "Social media starting to look like 100% propaganda."
It has been speculated that Tekashi will refuse the witness protection program offer so that he can continue his music career. Fans are anxious and excited, and many are in support of this. The rapper has a Snapchat documentary series in the works which will be produced by his friend DJ Akademiks in conjunction with Complex. The docuseries will detail the rapper's rise to fame, his current legal battle, and his life after the trial.
Meek is obviously of the opinion that no-one will want to work with Tekashi after he is released from prison. However, his record label seems to strongly believe in him. One fan commented on the situation stating, "bru yall ni**as dumb yall think a label finna drop a multi million dollar multi platinum artist cuz 2% of the population aint fw him ? the label just made a good ass investment and that s**t gone pay off in the longrun."
Fans are also pleading with Meek to give the Tekashi dilemma a rest citing, "Meek gotta stop di*k riding that man give that s**t a rest and live your damn life lol."
We can only wait to see what his reaction will be once Tekashi is released from prison, one thing is for sure, a collaboration will not be possible as is evident in his hatred for the rapper.
Social media starting to look like 100% propaganda

— Meek Mill (@MeekMill) October 10, 2019
This today's narrative… https://t.co/NMaahaIJBx

— Meek Mill (@MeekMill) October 10, 2019