Rihanna has a lot of new music coming with at least two new albums in the works.
It's been almost four years since Rihanna released new music. That now seems like a lifetime to most of her fans. Though her Anti album was all the rave and still a fan favorite, all it did was leave fans salivating for more of these candid songs from the Bajan Goddess. It's more than a year later since it was finally announced that Rihanna would be releasing a reggae album in 2019. The wait since the announcement has left a sea of mixed emotions among the Rihanna Navy – some overcome with excitement and some bitter with impatience like a heart-wrenching cliffhanger.
Now Vogue has finally released their Rihanna cover, giving fans some insight on the pop-star's thoughts on her long-awaited ninth album. For the better part of her 4-year musical hiatus, Rihanna has been focusing on her fashion brand, makeup line, fragrances, and other business that she has been excelling at tremendously. How she found the time to record a whole album with her busy schedule has not been questioned since fans are far too grateful and are only eager to hear the new tracks.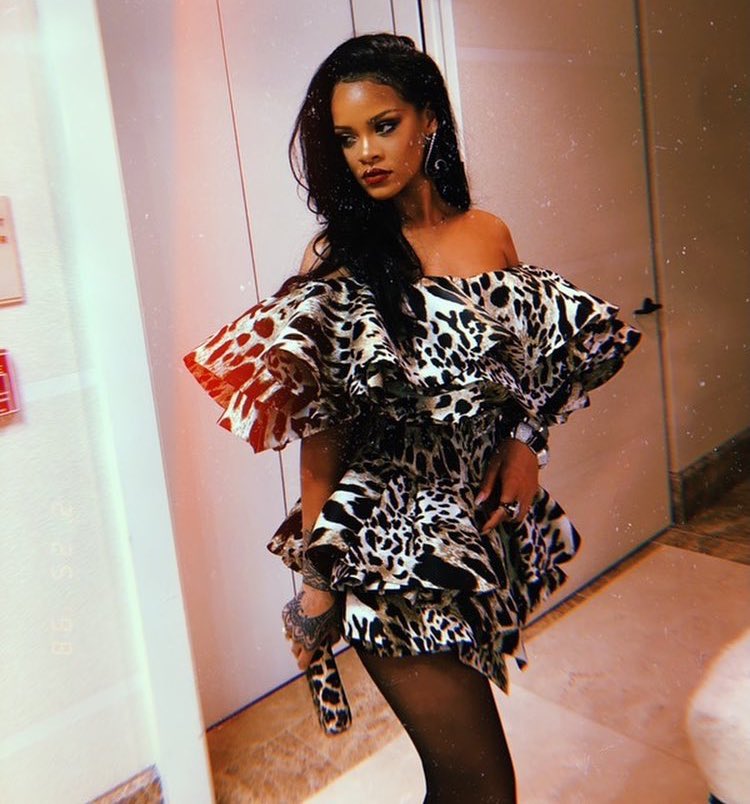 As she's kept the market of new tunes completely dry for years with not even a small oasis in sight, Rihanna has savagely teased fans who incessantly request the new album by issuing clap backs redirecting them to her makeup line and even once creating a Fenty shirt that said "No More Music".
Thankfully, Vogue managed to clear up this brutal joke. When asked if that could ever be a real possibility, RiRi told the mag, "Oh, nooo, music is, like, speaking in code to the world, where they get it. It's the weird language that connects me to them," she continued. "It was my first pen pal–ship to the world. To cut that off is to cut my communication off. All of these other things flourish on top of that foundation."
According to Rihanna, the impending album that has been dubbed 'R9' by fans will indeed be a reflection of her Caribbean heritage. "I like to look at it as a reggae-inspired or reggae-infused album," she says. "It's not gonna be typical of what you know as reggae. But you're going to feel the elements in all of the tracks."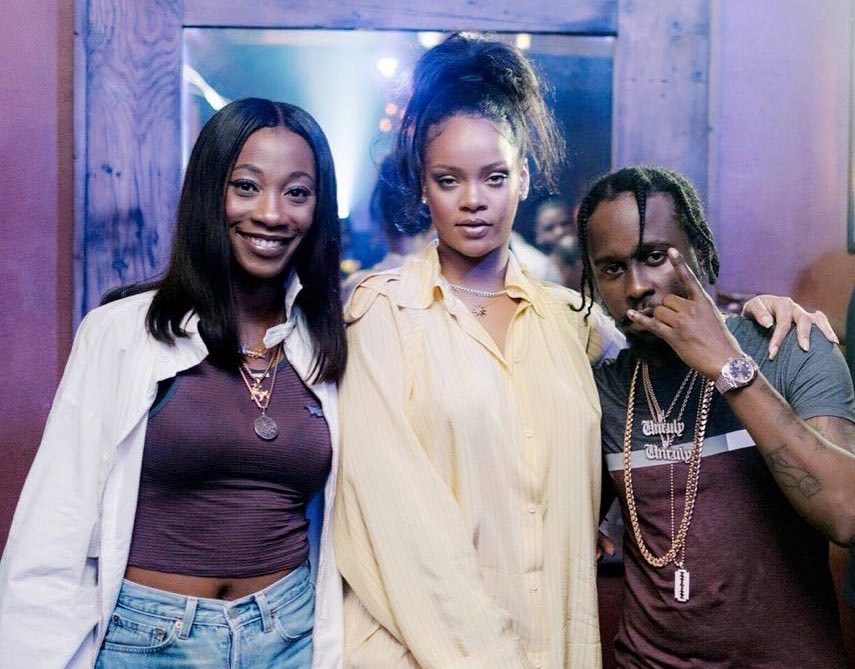 Rihanna went on to explain that it was the ideal time to release a record that was relevant to her innate culture. "Reggae always feels right to me. It's in my blood. It doesn't matter how far or long removed I am from that culture, or my environment that I grew up in; it never leaves. It's always the same high. Even though I've explored other genres of music, it was time to go back to something that I haven't really homed in on completely for a body of work," The Fenty fashionista explained.
Perhaps as a reward for her music fans who have been patient with her while she explored other industries, Rihanna did not shy away from speaking on her album, which is to follow R9 either. "We always went into the music this time around saying that we were going to do two different pieces of art," Rihanna shared. "One was gonna be inspired by the music that I grew up listening to. And one was gonna be the evolution of where I'm going next with music."
Fans are beaming with glee at the idea of not just one but two upcoming records from the world's highest-earning female singer. We're especially excited to see just where the evolution will take her as we know the multi-platinum pop star has the ability to do anything, including carve out a genre of her own in this music industry.
If the air was thick with anticipation before, at this point, we are sweating, we're pacing, our hearts would fit in well with a marching band's bass drums, we can barely catch our breath. The world needs Rihanna's new reggae-infused album.