Fabolous officially welcomed G Herbo to the family.
G Herbo has been publicly dating Taina Williams, the daughter of Fabolous' wife Emily Bustamante, since the beginning of this year, and the two seem to be going strong. Their bond has become so strong that Taina went all out for G Herbo's 24th birthday on Tuesday, throwing him a party and gifting him with a diamond chain that held a picture of his late grandmother. The gesture literally brought G Herbo to tears.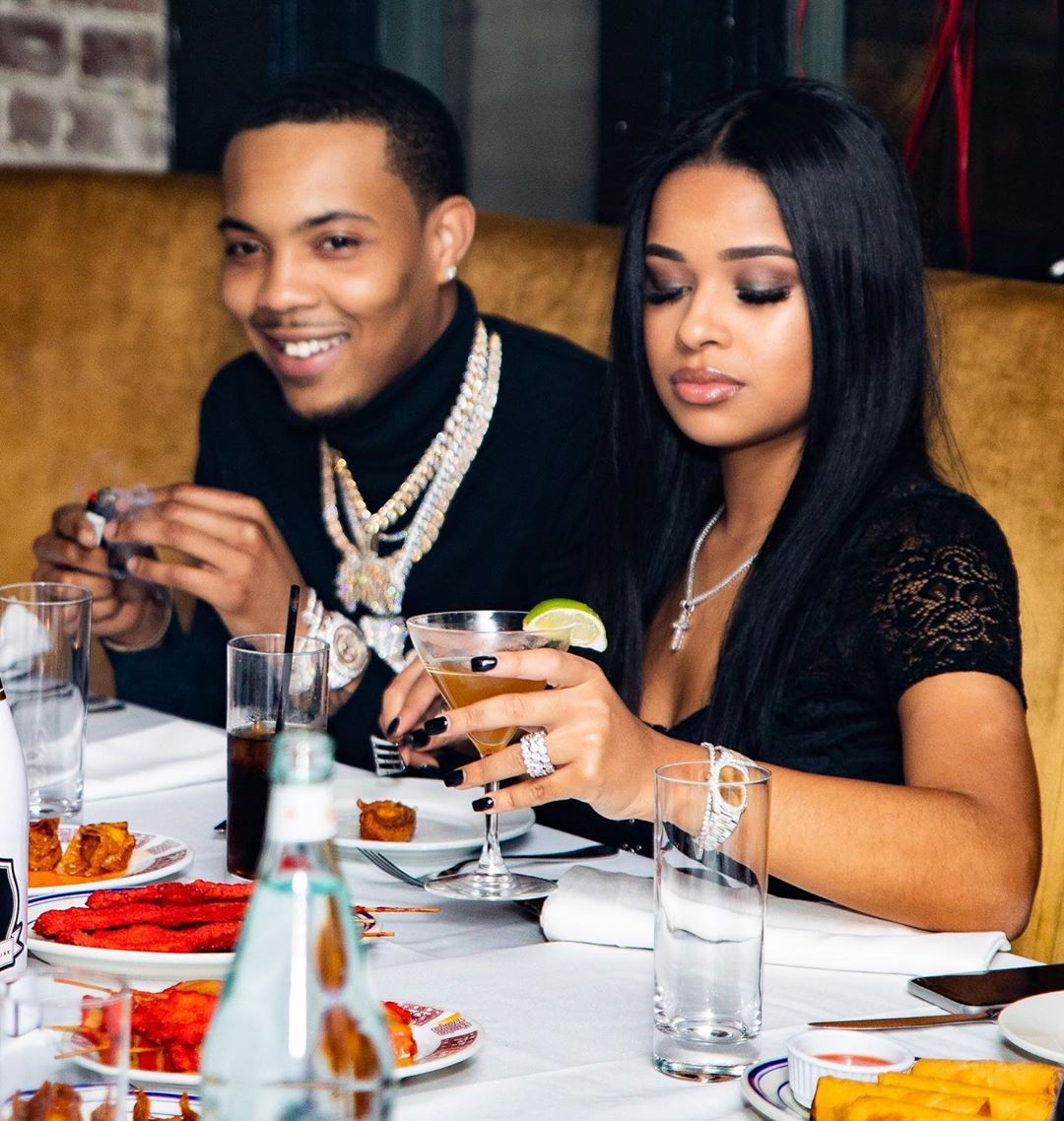 The love for the Chicago rapper continues to roll in, and Fabolous himself was sure to shout out Herbo and welcome him to the family. "Happy Gday to a real one @nolimitherbo!! You know I've been sitting back to see what kinda dude @latainax3 linked up with," Fab said under a family photo of himself, Emily B, Taina and Herbo. "but your energy is genuine every trip, you been solid in every situation & you make her happy thru it all ON BROOO!! Gotta Celebrate Life for you!!" the caption read.
It looks like the two MCs even have inside jokes already, and Herbo responded, "On bro," with crying emojis. "LOVE Man!! Had a real ball last night," he said in the comments.
The celebratory photo came despite the drama that Herbo found himself in (again) with his ex-fiance and son's mother, Ari Fletcher. It was only hours before that Ari went on a lengthy Instagram rant dissing Herbo and Taina and cussing him out for having their baby boy Yosohn around Taina without Ari's permission. Ari has been very vocal about not particularly liking Taina too much, but fans have cast her off as being a bitter ex-girlfriend.
Nonetheless, now that Fab has given Herb the official stamp of approval on dating his daughter, the couple may be together for a long time coming.