Selena Gomez shares a depressing photo of herself while her ex-boyfriend Justin Bieber is posting some happy wedding pics.
Justin and Hailey Bieber finally had their lavish second wedding last week on September 30th. Like a scheduled post, the couple shared the romantic photos to each of their Instagram accounts on Monday evening exactly a week after the nuptials. Just minutes later, Justin Bieber's famous ex, Selena Gomez posted a photo of her own that rivaled the theme of Justin's gleeful moment. In the photo, Selena is seen lying on what appears to be a couch under a soft blanket with a very deep and sad look in her eyes.
She captioned the melancholy vibe, "Me, all the time." Over 7 million fans liked the post, which some users in the comments pointed out was more than the number of likes that each of Hailey's wedding photos received.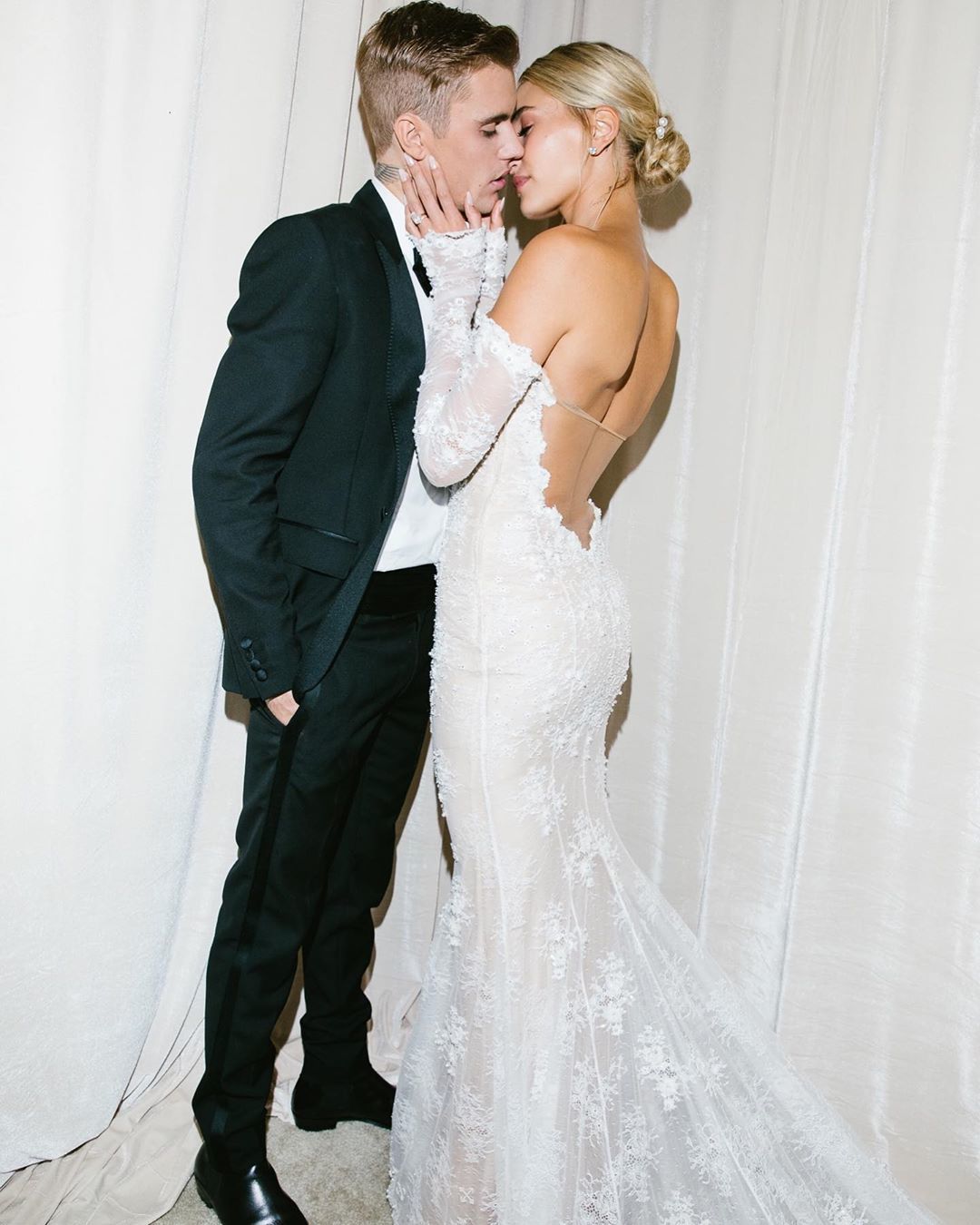 Fans quickly started speculating that the depressing image could only be a result of Justin's highly-publicized wedding. While some wrote "Because of Justin?" or "You mean after Justin married?" other fans were prompt to denounce the claim and assert that it was her illness that triggered her post. Selena suffers from lupus, which is an autoimmune disease that requires her to undergo chemotherapy. She even had to do a kidney transplant in 2017 due to lupus-related organ damage.
Though it's very likely that Selena's Instagram post is more telling of her health concern than emotional well being, one can't deny the opportune timing of the post. Not long after Justin got married last year, Selena was hospitalized for low white blood cell count twice in only a few weeks. People reported that Gomez suffered an emotional breakdown on her second visit; a panic attack of some sort which led to her being checked into a psychiatric facility. Though Justin visited Selena after her transplant, he did not make it this time but was seen completely distraught being consoled by friends and sobbing in the passenger seat of his car with his wife by his side.
All in all, we know Justin and Selena share mutual respect and love for each other regardless of their current status, so is it too far fetched to think her untimely post was an effort to summon The Biebs? Maybe, but then again, perhaps not.