Tyga is now dating model Emily Caro amidst reports claiming that he and Kylie Jenner hooked up.
Tyga, who dated Kylie Jenner for at least two years, (some sources indicate longer despite Kylie having been significantly underage), was spotted at Universal Studios Halloween Horror Nights Thursday night with a beautiful date, later confirmed to be model Emily Caro. The couple arrived with bodyguards and spent over three hours seeing the attractions and braving the horror-themed mazes.
The two appeared close, laughing frequently and enjoying the frightening atmosphere. This date comes on the heels of rumors that Tyga and Kylie are reigniting their romance, soon after Kylie's split from rapper and producer Travis Scott.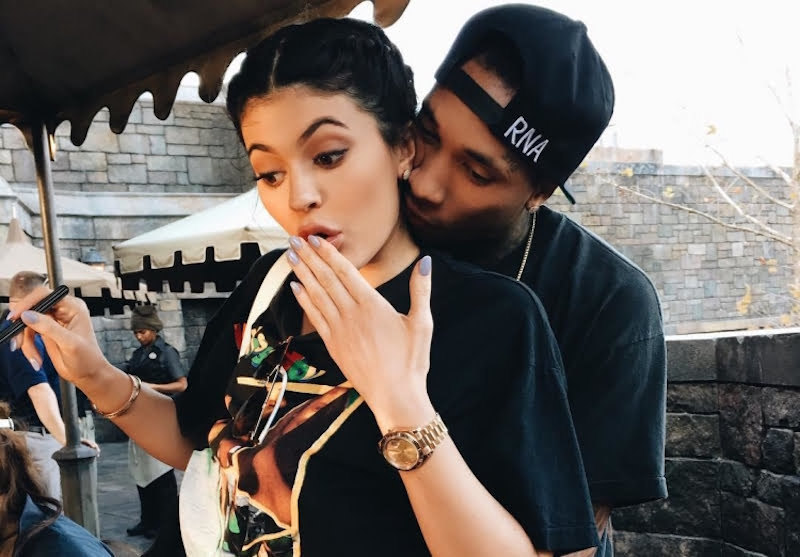 Tyga and Kylie Jenner, the youngest of the "Kardashian" sisters, had a high-profile relationship until their split in 2017. Kylie quickly moved on to dating Travis Scott, which led to an unexpected yet welcome pregnancy. The couple announced the arrival of their daughter, Stormi, in February 2018. Earlier this month, Kylie and Travis publicly confirmed that they are taking a break from their relationship.
Kylie took to Twitter to post, "Travis and I are on great terms and our main focus right now is Stormi!! Our friendship and our daughter is priority." Travis has now released a new video for his song, "Highest in the Room," which seems to hint at trust issues faced in his relationship with Kylie.
Kylie also addressed rumors of her late-night meeting with Tyga on Twitter, claiming that she was dropping off friends at a studio Tyga happened to be at, and there was nothing to be made of the allegedly unintentional meeting.
Tyga also denied the rumors and seemed to be further distancing himself from any Kylie speculation by appearing publicly with a model on his arm. Tyga gained a reputation for exclusively dating Kylie look-alikes after their split, but Emily Caro is a refreshingly different kind of beauty. Only time will tell what romantic developments will unfold amongst these young stars.