50 Cent has reignited his beef with Michael Jackson fans with this hilarious photoshop of his face on the iconic Thriller artwork.
Earlier today, 50 Cent posted another clip of Chris Brown while repeating his stance that Breezy is greater than Michael Jackson. We all know that MJ has one of the biggest fanbases on the internet, even in death. However, there is nothing 50 Cent likes more than a good fight on social media, so it's safe to say that he knew exactly what he was doing when he posted the video.
Fifty also took a shot at all the other R&B artistes out there, saying that Chris Brown is better than MJ. Therefore, they don't stand a chance. The backlash in the comments section was swift, but 50 Cent stood his ground. "Repeat after me MJ was great but it's CB's turn," he wrote. While it's entertaining to see that back and forth between the G-Unit chief and Jackson's fans, it's also worth noting that Brown recently hailed the King of Pop as the greatest of all time. Perhaps it was his way of pushing back against Fif, but he made his views very clear.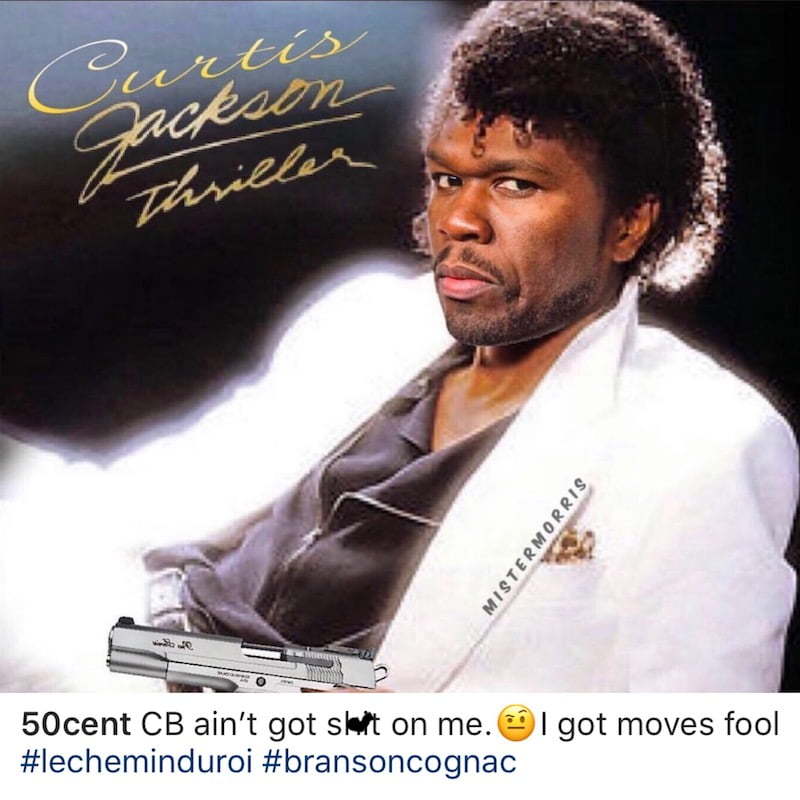 A lot of Michael Jackson fans agree with CB a hundred percent. "Until Chris Brown can stand on stage and do absolutely nothing while people faint, he ain't on that MJ level yet lol close but not quite there yet," one fan wrote. "He's got a lot of work cut out I think as a performer his moves are more advanced than MJ and he's much more athletic but that's about it. I love C breezy he should be more appreciated."
As for 50 Cent, he is just having fun trolling Michael Jackson fans while also paying homage to his favorite R&B artiste of all-time. Here is what Fif said.