Gucci Mane is getting some heat from some fans over his new deal with Gucci fashion brand.
Gucci Mane and Gucci made the announcement through their respective social media pages yesterday. Some fans are over the moon that the Southern rapper is finally getting the callup from the leading luxury brand he has been repping since the start of his career. For some fans, Gucci's earlier blackface scandal is still too fresh in their minds to accept such a move by one of their prominent black entertainers.
The fashion brand came under heavy fire from the black community earlier this year as a result of a sweater they released. The pricey outfit shares a starking resemblance to the caricature used on the cover of the book "the story of Little Black Sambo." The teaching of the book and the caricature been used to represent black degradation worldwide.
Blackface was developed to mock black culture and portray black people as stupid and inferior. Dark skin, a broad nose, and full lips are features of black people that were seen as inferior to the larger white society. This ideology was spread through various mediums and was eventually imprinted into the psyche of both races leading the whites to be seen as superior. There is still a worldwide struggle to get black people to accept these unique bodily features as beautiful.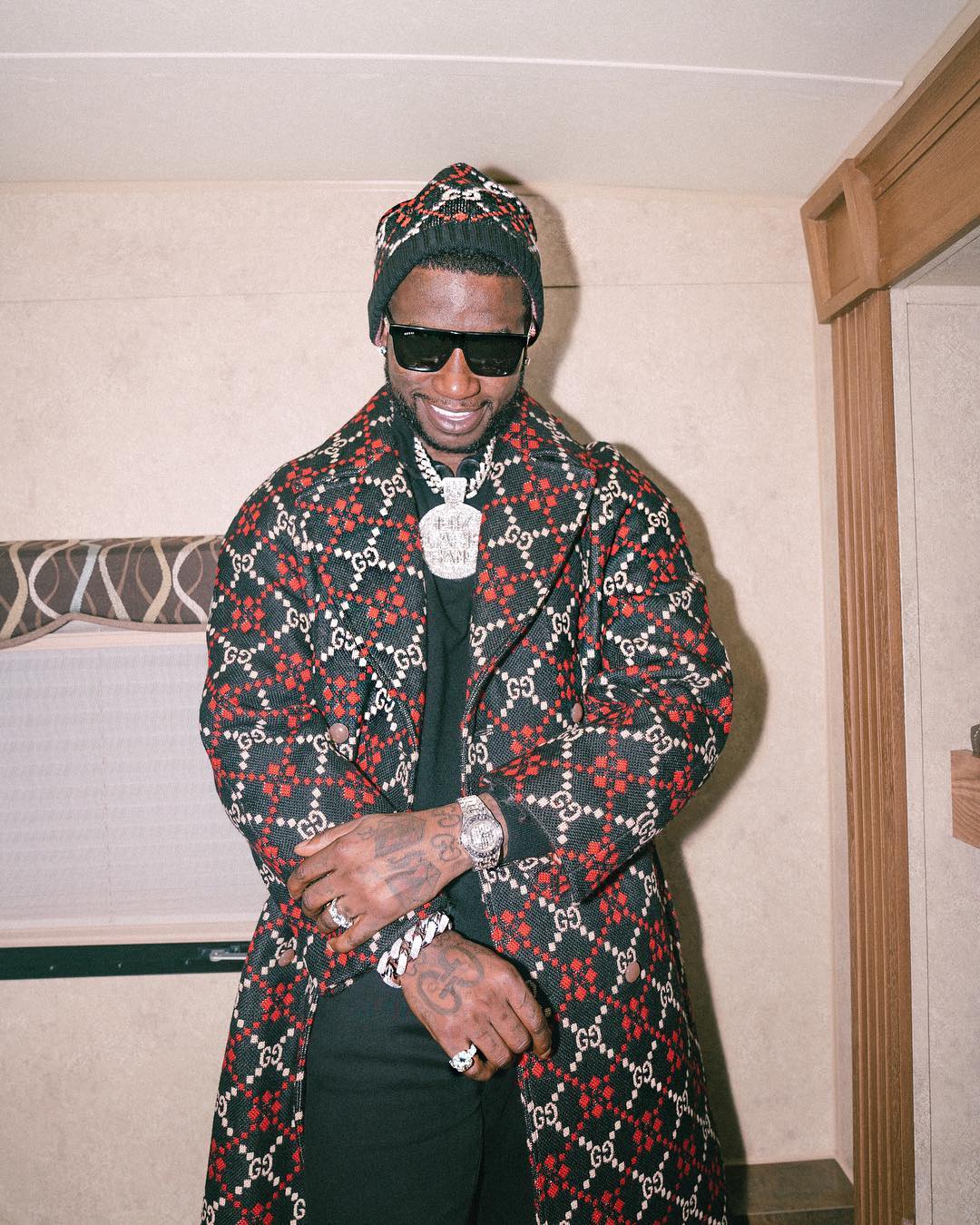 Over the years, many fashion brands have faced accusations for products seemingly portraying blackface. It's very hard to forget the Prada keychain which shares some all too close resemblance to a brown monkey with large red lips. Large red lips have longed been seen as key blackface imagery.
The Gucci brand had to engage its damage control measures earlier in the year when the black community wages a boycott against the brand. Many rappers such as Soulja Boy and T.I. also publicly boycotted the Italian brand. Soulja Boy has been very vocal about Gucci's actions and even blast Floyd Mayweather for still wearing Gucci during the heights of the boycott. Never one to keep quiet, 50 Cent was videoed setting a Gucci shirt ablaze as his way to protest. This new deal may just be the lancet opening the wounds that were just starting to heal from the scandal that broke in February of this year. This leaves the question, is this Gucci Mane deal only coming to fruition to sure up support and sales from the black community?
One commenter on Twitter seems to think so, stating, "Guess we are forgetting about the #boycottgucci because it's ok to disrespect our culture." Another pointed out, "I thought Gucci products were canceled in the community? After all these years now they offer a deal?.. c'mon people open ya eyes."
"These niccas do anything for clout," went one reply to Gucci Mane's tweet. Another asked rhetorically, "The boycott over?"
This comment really dug deep and even brought JAY-Z into the mix. "Despite the Awesome cobranding campaign, (& it's awesome). Gucci ( the rapper ) seems to be the next up on a racially disgraced business's #jayznfl -esque" forgive me by giving me access to your fanbase "business plan. #WiseHeadsKnow."
Was Gucci Mane wrong to accept the deal? Are we blowing this whole thing out of proportion?