Jamaican dancehall/reggae artiste and actor Louie Rankin best known as 'Teddy Bruckshut' or 'Ox' from the popular films "Shottas" and "Belly" respectively, has passed away.
The dancehall legend was involved in a fatal vehicle collision in Melancthon Township in Ontario, Canada at 9 a.m. on Monday (Sept 30). While more details regarding the crash are yet to be revealed, Louie Rankin is thought to have died from the injuries he sustained in the accident. Many dancehall fans and community members have been reacting to the sad news.
Dancehall artiste Popcaan who hails from the same parish as Louie Rankin shared a message to his Instagram captioning a photo of him and the late actor, "Legends don't die!!!! It is very unfortunate what happen to you fam but god knows best.. rest up fada Louie your memories are forever..!!! @louie_rankin." Bugle also took to social media to share his condolences writing, "Blessed An9ted Love R.I.P To A Real G."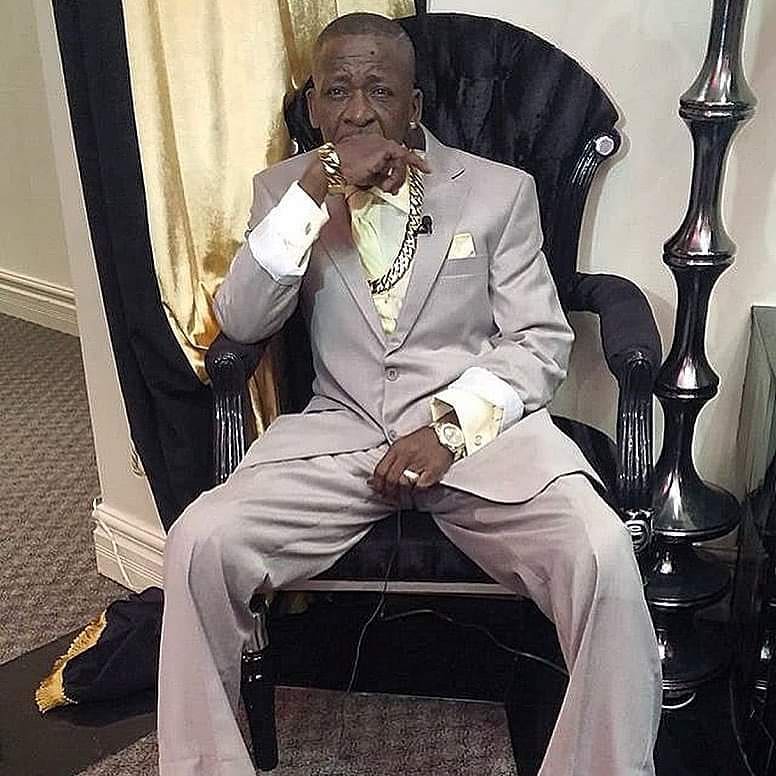 Long-time friend and movie co-star DJ Khaled shared several Instagram posts with himself and Louie after news of his death was announced. "Bless up my brother @louie_Rankin Friends 20 years friendship from shottas and forever! Love and prayers for your family Long live LOUIE RANKING! Love always my brother @louie_rankin! Louie you are amazing FATHER! BLESS UP LOUIE! The legend LOUIE RANKING!" Khaled wrote. The post got reactions from the likes of Swizz Beats, Stefflon Don, and more. Dancehall superstar Mavado took to social media on the matter as well. He shared a short video of him and Louie Rankin in a marijuana smoke session together metaphorically discussing their lack of fear. He captioned the Instagram post "RIP dada Jah know star."
As the whole world mourns the tragic death of a legend, it was only fair that we reflect on who he was and his recent works. Louie Rankin, who was born Leonard Forbes in St, Thomas, Jamaica, grew up in the Rockfort, Warika Hill and East Kingston areas. The recent Canadian resident was an extremely popular Jamaican actor and musical artiste. Best known for his profound performance as Teddy Bruckshut in 'Shottas', he also took on the role of 'Ox' in the 1998 crime drama "Belly" in which he acted alongside Nas and DMX and made an even bigger name for himself in the United States. Though he never trademarked it, Louie Rankin is also the man responsible for popularizing "The Original Don Dada" phrase that is used so often in the culture today.
More recently, Rankin appeared in his "Belly" co-star Nas and his "Shottas" co-star DJ Khaled's music video for their song "Nas Album Done" off of the 'We The Best' album in 2016. The actor brought his 'Ox' character out to not only add more entertainment value to the music video but to also offer a motivational talk to go with the theme of the song and album. "Who am I, Khaled? The 'Original Don Dada'. I don't want to kill people anymore. I don't want my soldiers kill nobody no more. I want the world and the government to see that we're uplifting them," 'Ox' said in the music video.
In 2019, he was then featured as his 'Teddy Bruckshut' character in a short film music video for the trendsetting dancehall song 'Top Braff.' The actor was responsible for the comedic element as usual while maintaining his famous gangster demeanor. After being told he was robbed, Teddy Bruckshut said, "Rob my ting? Well dem jus rob Mr. Psycho who just got a whole lot a bullet and mi never insure mi gun to Geico. Tell dem bwoy deh bring back mi ting. Mi nuh care if dem a Top Warf or Top Grass, bring back mi b****t ting or dem dead!" he demanded. He gets into character so well that many have often questioned if he's given actual lines or if Rankin just improvises based on the storyline.
Perhaps one of the late creative's grandest achievements is his Grammy award-winning hit dancehall single 'Typewriter' from his 1992 11-track album 'Showdown'. The record that is still available to stream on Deezer and YouTube was released by the Mesa Recording record label. The original track on the YouTube platform has received a significant spike in the number of visits since Louie Rankin's passing yesterday. Many are writing "R.I.P" under the video, and one user said, "Damn.. you made an impact in spreading Jamaican culture to the world!!! You will live on forever!!!" to which many other users concurred by liking the comment.
Though the 'Original Don Dada' hadn't delivered new music for many years, he was still a well-respected figure in the dancehall and film community, and his famed career transcended to the continents. Coincidentally, the Grammy award-winning deejay announced the weekend before his death that his new album was coming. "That album bout to drop!!! Can you smell what the Ox is cooking?!" The dancehall hit maker wrote. He also shared on Instagram just one day before the accident that he was working on a huge film in Toronto. "The Original Don DaDa On Set Shooting A Major Movie In Toronto," Rankin captioned a photo of himself on set of his new movie. His untimely death has possibly left both projects in limbo.
Though we cannot say when we will ever hear a track from his new album, we can exclusively confirm that before his tragic passing, Louie Rankin shared his voice on a new dancehall track alongside former J.O.P resident, Suhverto. A source close to the "Wi Sick" deejay, exclusively told Urban Islandz that "[Rankin] recently started to record songs, I have one that he introed for Suhverto," he continued. "He liked the song and offered to do an intro for it because it matched his OG character." The song was only just released in timing with this article and is appropriately titled 'Real OG'. The catchy lyrics are delivered in the form of smooth vocals by the "Step Pon Bwoy" artiste after Rankin's famous gangster voice kicks off the track.
In addition to his own work in the music and film industry, Louie Rankin was also a member of the Screen Actors Guild. The prestige committee was an American labor union that represented 100,000 film and television performers worldwide. They were responsible for the SAG awards and later joined forces with the 'American Federation of Television and Radio Artists' to merge into 'SAG-AFTRA'.
Louie was a father to seven children and survived his wife of 30 years with whom he shared three. Jewlz Skyes, his widow, has since taken to social media to confirm the news of his passing. She expressed, "There are no words!!!!!! Sleep with the angels my King!" she captioned a photo of her late husband and their three kids along with a slide of other memories.
Louie' Ox' 'Teddy Bruckshut' Rankin was a cultural icon and Jamaican legend. He will be celebrated for his life achievements and forever missed for the impact that he continually had on anything he was involved in. What a rare talent and inspirational creator. R.I.P Leonard Forbes. You are and will always be The Original Don Dada.