Mathew Knowles is reportedly battling breast cancer.
The father of Beyoncé and Solange Knowles will be appearing on Good Morning America on Wednesday to give an exclusive interview with Michael Strahan. Mr. Knowles will be discussing his fight against breast cancer and how it has affected the family.
ABC released the preview of Mathew Knowles revealing he is a cancer patient ahead of the exclusive sit-down airing on the network tomorrow. In the teaser that is making headlines, we hear Michael Strahan ask, "How was it to tell your family about the diagnosis?" The celebrity father sits down, prepared to share this difficult truth with the rest of the world for the first time.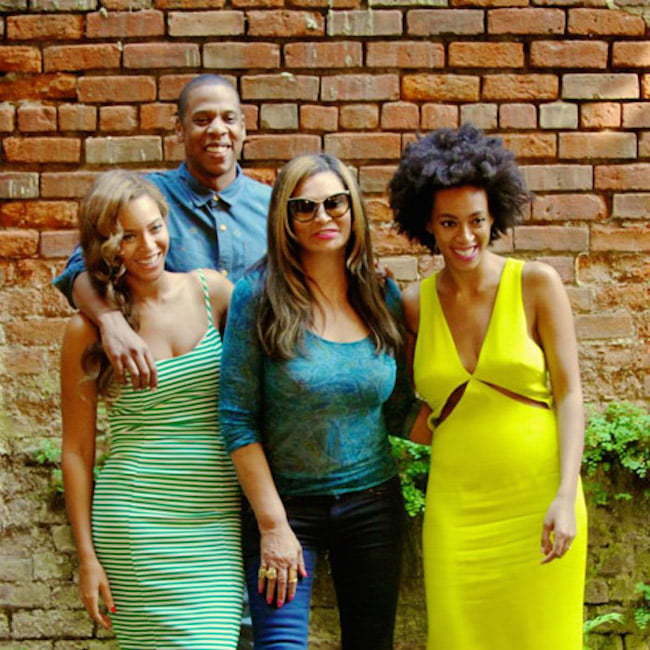 The Hollywood dad is no stranger to the on-screen world. He was the manager for the popular all-female R&B group 'Destiny's Child' which was the beginning of an astounding career for his oldest daughter, Beyoncé Knowles. While he successfully managed his daughter in her music business for several years, they parted ways when Queen Bey went solo.
In 2009, Mathew Knowles and Beyoncé and Solange's mother Tina Knowles split after 31 years of marriage. It was reported that Mathew fathered a child outside of their marriage. Though he has since remarried, the relationship between him and his daughters was a bit strained. He's made an effort to amend his bond with them and create one with his three grandchildren as well. Mathew and his wife have a 9-year-old son Nixon Knowles.
The news of Mathew's critical health condition comes as a surprise to many as we've never gotten an inkling of this and the cancer is also rare in males. There are only about 1% of males in the US with breast cancer – a cancer they can develop because they have breast tissue.
The interview with Michael Strahan where he shares all the details will premiere on ABC's Good Morning America on Wednesday at 7 AM.
TOMORROW ON @GMA: @MathewKnowles, the father of @Beyonce and @solangeknowles, sits down one-on-one with @michaelstrahan and reveals his fight with breast cancer. See the EXCLUSIVE interview only on GMA tomorrow. pic.twitter.com/Gmojh40ARb

— Good Morning America (@GMA) October 1, 2019