Three spersons are now in police custody in connection to the death of "Best Day Ever" rapper Mac Miller.
Mac Miller, whose real name is Malcolm James Myers McCormick, was found dead on September 7, 2018. According to reports, he died from an accidental overdose of cocaine, alcohol, and fentanyl, which is a powerful opioid that has taken the lives of thousands. The rapper is also known for his two-year relationship with singer Ariana Grande. The pair broke up earlier in 2018. Ariana was devastated by the news and posted a touching video of him on her Instagram page. She subsequently released "Thank U Next," singing a sweet line about the rapper.
An investigation into the rapper's death was launched and his drug dealer, Cameron James Pettit, got picked up by police and charged with distribution of a controlled substance earlier this month. According to police documents Mac Miller contacted his drug dealer, Pettit asking for "addy", "lean" and "percs" however the dealer did not have any on hand but stated he could get some "percs."
Mac Miller texted, "Percs?" to which the dealer responded, "I got some dilaudid 2s but that's about it. I could get yellows and blues though." Mac seeking clarification texted, "blues as far as percs?" to which Pettit responded, "Yeah 30s." Mac then replied saying, "Those are my sh*tttts man."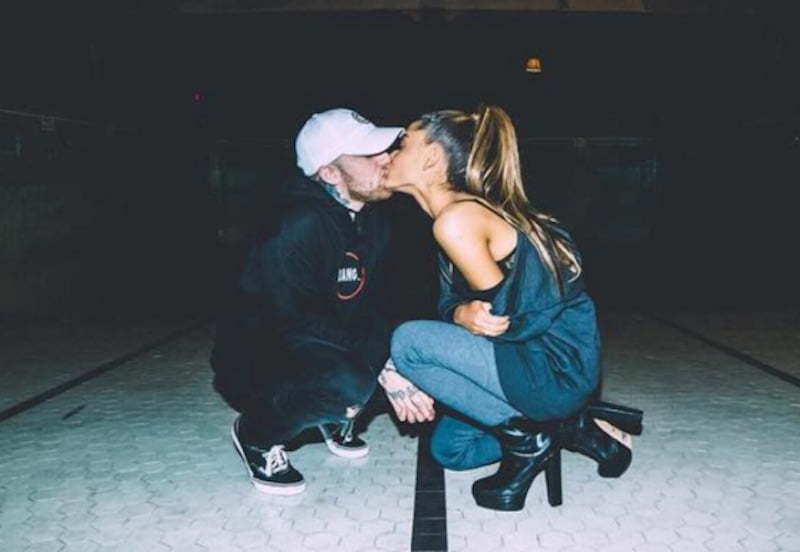 Mac then queried how soon he could get the drugs and Pettit told him within an hour or two also informing him that they are sold at $30 each. Mac then asked if he could purchase 10 of the pills. According to officers on the case, Pettit then contacted a supplier Stephen "Stevie" Walter to obtain the ten blues. Walter then had a runner deliver the drugs to Pettit who later delivered them to the rapper at about 2:30 AM on September 5. He was then found unresponsive at his home on September 7 last year.
Ryan Reavis was arrested earlier this week in Lake Havasu in connection to Mac Miller's death. He was arrested and booked on fraud, drug and gun charges on $50,000 bail.
According to police officers, the scene indicated that the rapper crushed or snorted one or more pills. Only 6 of the 10 pills were found at the crime scene.
Reports indicate that Pettit was riddled with guilt, in fear of what was to come as he sent some panic texts to a friend after news broke of the rapper's death. He said, "I'm pretty sad and also a little worried." He then sent a link to a TMZ story about Demi Lovato's alleged dealer getting arrested and stated, "This is what I'm afraid of … I feel really guilty … If I have to go to jail I hope to spend some time with you first."
However, Pettit quickly got over his guilt as police officers state that less than a month later, he purchased more "blues" from his supplier Walter.
Members of the Police Department told TMZ, Stephen "Stevie" Walter was arrested Monday in Los Angeles by the U.S. Attorney's Office on a charge of conspiracy to distribute a controlled substance in connection to Miller's death.
Walter was previously arrested on drug charges back in 2005. He's currently on supervised release following the 10-year federal drug trafficking sentence. According to Fox News Walter is currently in police custody and has already been ordered to serve five months in prison for violating the terms of his release. Prosecutors handling the case, are requesting that Walter remains in custody while he awaits trial, deeming him a serious flight risk.
Based on the developments of the case thus far, it is highly possible that Pettit is cooperating with police and gave all the necessary information to take his supplier and the alleged runner down.