Tekashi69 is reportedly planning to deny witness protection and take his chances with 24/7 security.
Tekashi 6ix9ine was just a rapper from Brooklyn, New York fresh off the biggest hit of his career this time last year. Now the 23-year-old federal informant and tabloid muse is infamous for snitching on his friends and other celebrities. When faced with almost half a century in the slammer, the rapper opted to cooperate with prosecutors so that they would lobby for a lighter sentence when that time comes.
As we know, 6ix9ine has been very cooperative during his court trial. He threw countless names under the bus in his quest for freedom and incited the largest and most relentless social media roast we've seen in the history of this era. The impact of Tekashi's decision to work with the feds has been tremendous and the mockery ongoing. It is unfathomable that someone with such a huge target on his back wouldn't gallop to the safe haven of witness protection, especially after airing the dirtiest of his former gang members' laundry. After all, that is what witness protection is for, and after everything that Tekashi revealed during the trial, we all thought it would be the only thing to save him.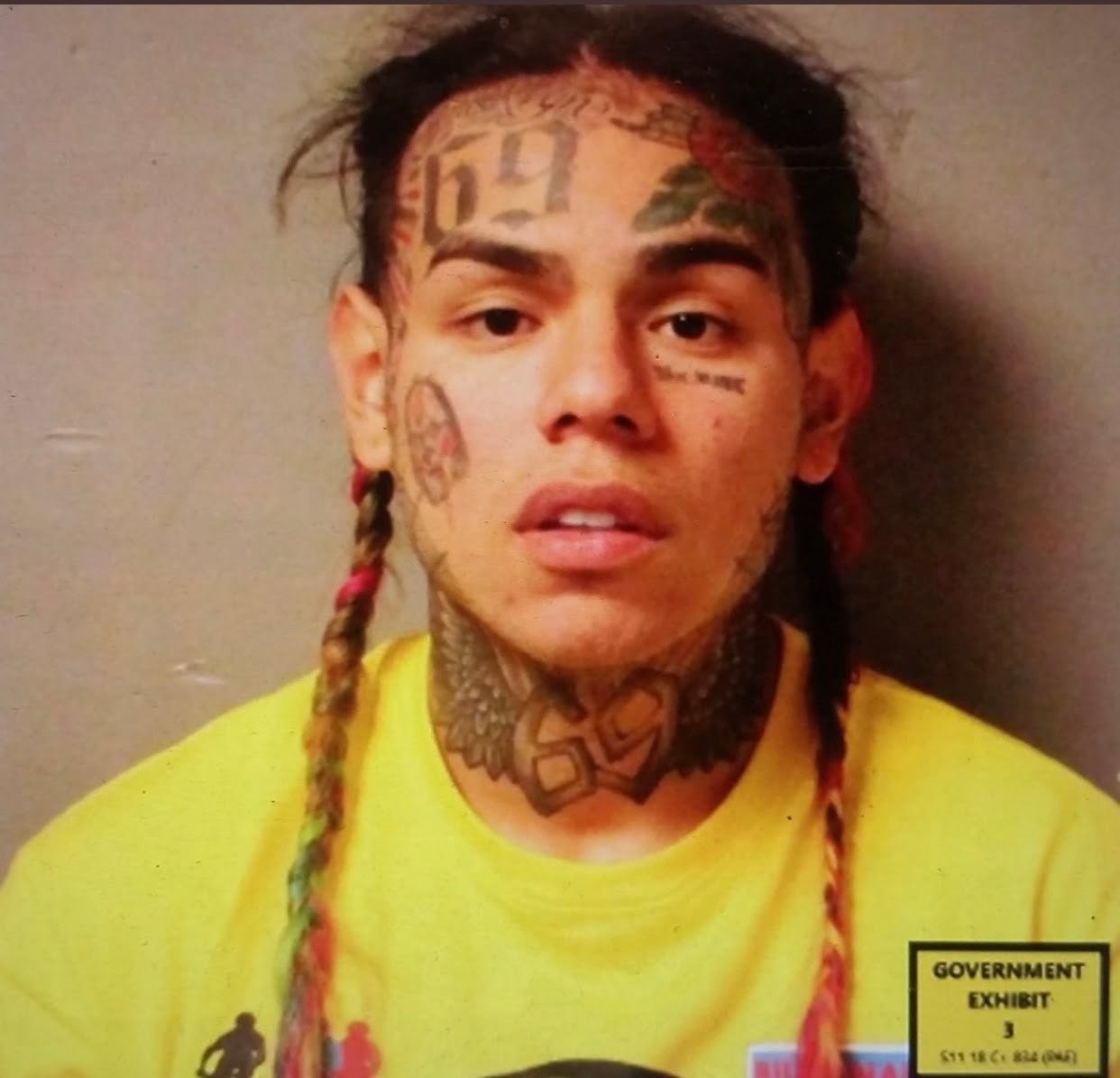 According to TMZ, the rapper's safety plan is basically the hide-in-plain-sight approach. With so many Nine Trey Bloods gunning for 6ix9ine and every celebrity, rapper or entertainer looking at him with such disdain, we're not sure what to expect when it comes to the effectiveness of that strategy. Reports are that the rapper intends to resume his career once he's released and intends for it to take off again as it did just before his arrest. Is it us, or has this guy not been online for a while?
There must be a larger plan behind the headlines because a 24/7 security detail is not cheap and as previously reported, 6ix9ine also fears for the lives of his family members – therefore, doubly, not cheap. For the few fans left that haven't rendered the rapper "canceled," hopefully, them supporting his career and music will be enough to fund his unorthodox plan.