Drake takes public transportation just like the rest of us.
Drake may be one of the biggest celebrities on the planet, but that doesn't mean he is above hopping on the bus with the common folk. A photo surfaced on social media of Drizzy riding the bus in Rio De Janeiro, Brazil early Thursday morning after leaving the airport.
The "Nice for What" rapper was dressed in comfy travel wear too, rocking an OVO sweatsuit and some slides on his feet. He looked unbothered which is amazing to think that the people of Brazil took the bus on a regular night and casually encountered a superstar like Drake, but it didn't look like anyone sought to approach him from the photo.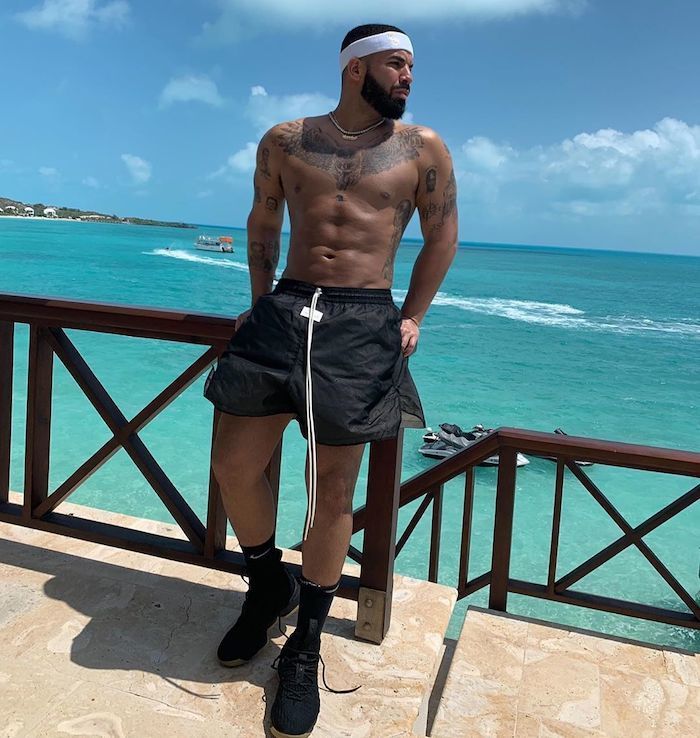 A few hours before the picture went around, Drake's fan page WordOnRd posted footage of him touching down in Rio on the airport runway, smoking what looked like either a cigar or a fat blunt. He was set to perform at the Rock in Rio 2019 event along with other big names like H.E.R., Black Eyed Peas, Bon Jovi, P!nk and more. We all know Aubrey could afford a private car or even an Uber ride to wherever he was headed, but maybe the bus was more convenient at the time.
The photo surfaced on the same day it was announced that the 32-year-old earned his first-ever diamond certification for his 2018 single "God's Plan." Congratulations to Drake!
Drake is on his way to Rio De Janeiro, Brazil for #RockinRio2019. pic.twitter.com/skHCy5cMSo

— Word On Road (@WordOnRd) September 25, 2019
Drake has 8 new RIAA certifications. Out of the 8, God's Plan is officially 11x platinum, making it his first diamond or higher certification. pic.twitter.com/vCmgpm1llr

— Word On Road (@WordOnRd) September 26, 2019