The Gram would not be the same without Cardi B.
Cardi B is known for her crazy outrageous antics. The rapper constantly takes to Instagram to post videos ranting about her latest grievances, twerking, or in this case, eating chicken. On Wednesday, the "Press" rapper took to her Instagram page to post a video of her enjoying some delicious chicken feet. She captioned the minute-long video, "How ya doing ?"
During the video, Cardi B has no time to interact with her audience making easy work of a few pieces of chicken feet. The rapper does not utter one word for the entirety of the video. Cardi can be seen demolishing the chicken feet, spitting out bones in the process and lapping up meat that has fallen from her mouth. Cardi really seemed to be enjoying her meal. All that was left was for her to lick her fingers.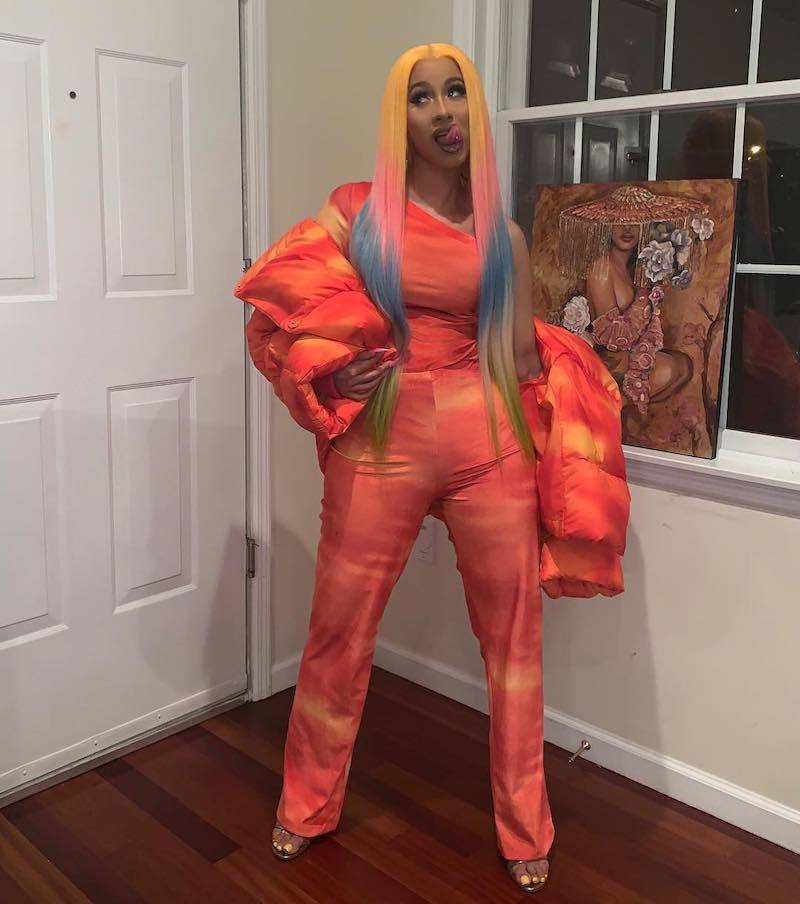 Some fans could relate to Cardi B eating the Caribbean dish such as dancehall singer Stefflon Don, who commented, "Chicken foot I haven't ate that since i was a kid it's actually nice."
While another fan added, "Yess girl chicken feet are my faaaave."
However, many fans were at a lost for words utterly disgusted by the video while some just didn't know what was happening, like Cardi's husband Offset who confusingly commented, "Is that a from hand?" to which Cardi lovingly replied @offsetyrn it's chicken foot babe … I'll cook some for you."
Another fan added, "Nahhhh wtf is that?"
Despite the mixed reactions and the simplicity of the video showing just a girl eating some chicken feet, the clip easily went viral. Since posted a day ago it has amassed almost 10 million views. That's just unbelievable still yet the norm on social media these days. After all, a photo of an egg now holds the record for the most-liked photo on Instagram.
Cardi B definitely knows how to keep her fans entertained.