Tekashi 6ix9ine has had a long first week in his court trial, and as more evidence is unearthed, it seems this week will be no different.
Tekashi69's driver, Jorge Rivera, played an essential role in the court evidence that has surfaced this week. The celebrity chauffeur turns federal informant is of Hispanic descent and reportedly agreed to fully cooperate with authorities after being arrested by the U.S. Immigration and Customs Enforcement.
In court yesterday, Rivera unveiled a never-before-seen photo of Tekashia 6ix9ine whose real name is Daniel Hernandez and his former manager Shotti whose legal name is Kifano Jordan. The men are seen standing on either side of the New York Mets basketball team's adored mascot, Mr. Met. The three posed for a picture inside at a Mets game before reportedly being summoned to the scene of an attempted robbery on one of the gang members' friends.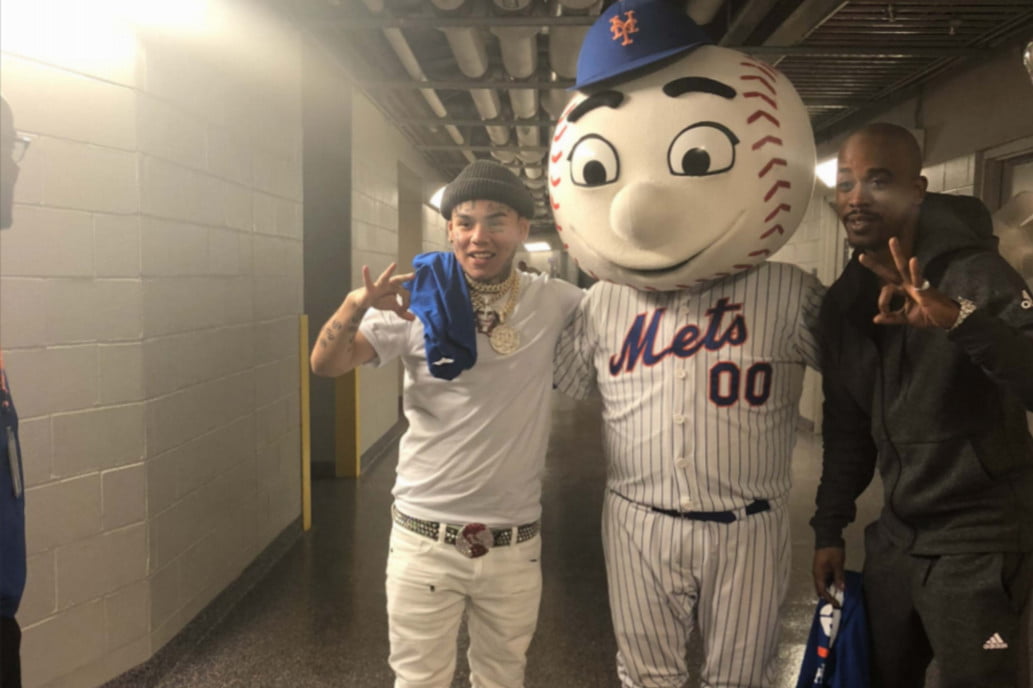 According to Rivera, he captured the now-viral photo which was taken on April 13, 2018. He said the photo op ended abruptly when Shotti received an urgent phone call that one of their comrades was the victim of an attempted robbery. Rivera admitted to driving the hang to procure an assault rifle for protection.
The driver who also testified to being a government informant in court aided the prosecutor's court case when he presented the crucial video evidence of the alleged kidnapping on July 22, 2018. He helped the feds bring evidence against Treyway by putting a video camera in 6ix9ine's Tahoe SUV. With the driver who we thought courageously saved the day playing both sides, who knows what will be unveiled next. This trial has been and will continue to be a tragic career-wrecking whirlwind for Tekashi 6ix9ine.
Tekashi 6ix9ine has been getting hammered online since he started testifying against his former Nine Trey Bloods gang members. During his three-day testimony, he exposed rappers Cardi B, Jim Jones, Casanova, and Trippie Redd as notorious gang members.