Earlier this week it was reported that Alexis Skyy had a little "trouble in paradise" when she and her now ex-boyfriend Trouble exchanged some heated words in the comment section on Instagram.
Trouble reportedly didn't text or call Alexis Skyy for two days while he was in Vegas. Now The Shaderoom has retrieved video evidence that might tell us why. Sources say Alexis and Trouble split after he was caught in a club in Vegas locking lips with a woman who was not Alexis Skyy.
The public disagreement that Trouble and Alexis Skyy had prior to the video footage and images surfacing online, only corroborates the story further. When fans noticed that Alexis Skyy changed her post caption, one tagged Trouble and asked "why she playing with you?" and while Alexis took it upon herself to let the fan know that Trouble actually "played with himself", he posted a comment of his own accusing Alexis of "doin it for the gram as they always do," adding that we should "Let her have her fun" but Alexis wasn't having it.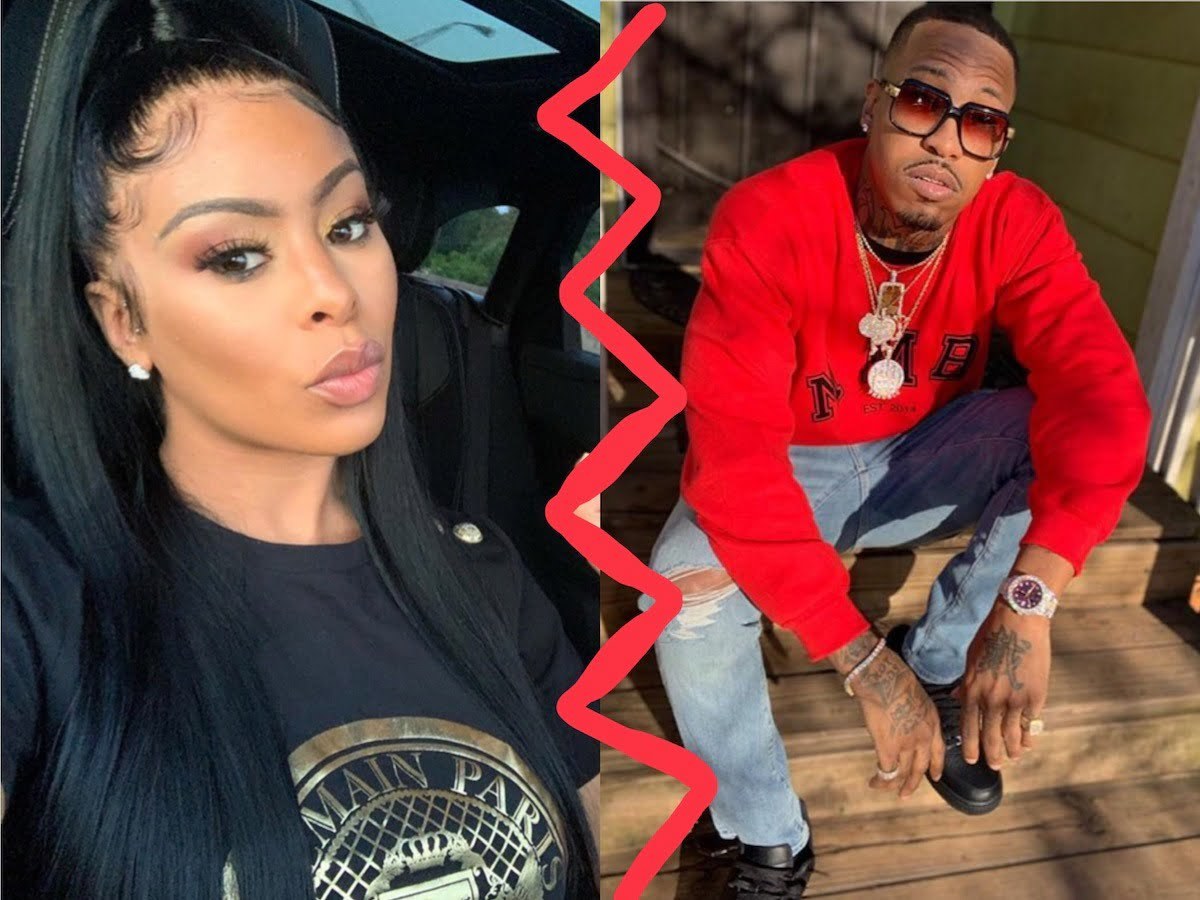 She went on to comment, "@troubledte6 Fun ? Don't f****ng play with me … I did nothing to ya but give 100% .. it's sad that you can comment to Instagram sh*t but you can't call or text me for 2 days cause you in Vegas .. I'll never dis ya name … I just Asked you to respect my feelings which you not . I'm not gone keep speaking on it . Do what yu do," Alexis wrote. According to Trouble's later post, this is how he found out that he'd been dumped. "U kno u livin in a new era when instagram find out u single B4 u get the kall," he wrote on his IG story.
In the tell-tale video that is making the rounds online, the man who appears to be Trouble is seen upstairs the club with a lightly clad female kissing while her hand was on his neck and face. There are also photos online of Trouble wearing the same white dress shirt and glasses earlier that night.
Ah, it's great when they play the victim, and then the receipts come tumbling all over their facade, isn't it?