Will Smith addition helped gave Jada Pinkett Smith's "Red Table Talk" show a huge boost in ratings.
Jada Pinkett Smith has been hosting her Red Table Talk specials on Facebook for over a year now. The multi-generational program focuses on a wide range of topics like interracial relationships, polyamory, cross-race adoption, domestic abuse, infidelity, and different social issues. Jada hosts the show and co-stars with her mother, Adrienne Banfield-Norris who they refer to as 'Gammy' and daughter, Willow Smith.
The Red Table Talk usually has guest appearances by different celebrities and special guests and even fractions of the Smith family on different episodes in the past, but its latest episode features the whole squad and gives viewers a closer look into the Smith family relationship. Will along with his oldest son Trey and his second Jaden joined the rest of the family for the episode entitled "Will Smith's Emergency Family Meeting."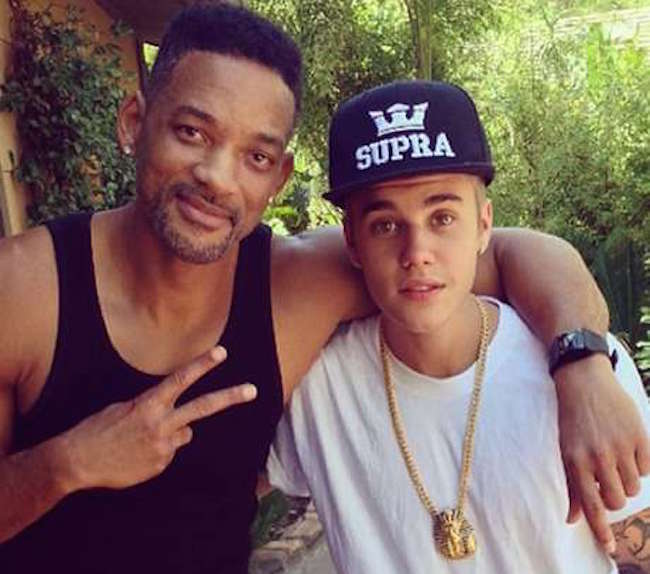 It is fast approaching its first million views in only a short few hours on Facebook. Will and the family sat around the red table and had an enlightening talk about food and health. There were also a lot of throwback photos that enhanced the visual aid of the scenarios they discussed similarly to how a reality show would be edited.
The discussions are usually in the production studio around the 'red table.' However, Will Smith personally contacted the executive producer and brought this episode of the show into the Smith family home. The show is getting a little media buzz now that it appears to be progressing into a reality TV kind of production with Jada doing a short interview to kick off the show where she spoke directly with the viewers.
Any episode that features Will Smith would normally receive more views but will he be making more appearances? Blogs are already suggesting that the show might be headed for a network pick up or may even grab the attention of streaming service giant Netflix. I certainly believe a reality TV series that follows the Smiths would be a good watch. They would no doubt bring intelligent debates, important discussions, and the comedic element comes naturally to them, especially the head of the family.