Fat Joe makes a compelling case on why he sees all Latinos are black and he is getting huge amounts of support for his arguments.
During his recent Hot 97 interview, Fat Joe took the opportunity to share his belief that all music is African. He also went on to agree with the unpopular opinion that Latinos are black. Many Afro-Latino artists identify as black, however, when this belief is expressed, it is typically met with heavy backlash and anger. Even during the days of slavery, black people have been extremely defensive about their race. Now that slavery has been abolished, the black community is overly protective of anything that seems threatening in the least to its rich cultural heritage. This includes anything that can be seen as cultural appropriation such as Caucasians wearing braids, dressing in African-inspired clothing, and even persons who are mixed with black identifying solely as black. They have been seen as frauds, and now since recently, Afro-Latinos have fallen into that category.
This is largely due to the fact that they have become more vocal about their beliefs, identifying as black people from Latin Caribbean nations and the discrimination they have faced in their native countries. This topic was brought to the forefront when Amara La Negra disclosed her encounters on The Breakfast Club and on Love & Hip Hop: Miami. She found herself having to defend her natural hair and brown skin after a music producer asked Amara if she "identifies as Afro-Latina because she's African or wears an Afro."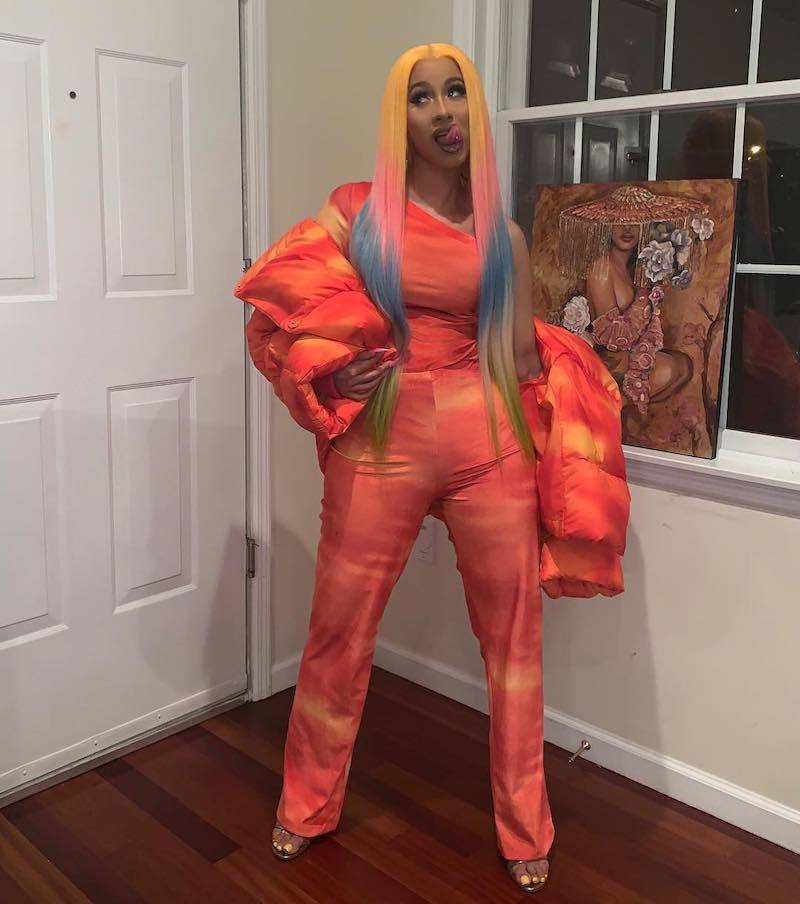 Rapper Cardi B has also spoken out and received a wealth of backlash for her statements. The "Press" rapper is of Dominican and Trinidadian descent and has posted numerous videos stating that she considers herself a black woman.
During a Teen Vogue interview in 2018, Cardi B opened up about getting criticisms for saying that she is black. The Bronx female rapper reiterates her Caribbean roots and vented her frustration about people wanting to take away her black identity because of her skin complexion.
She then added, "I expect people to understand that just because we're not African-American, we are still black. It's still in our culture."
During his recent visit to Hot 97, rapper Fat Joe discussed Africa's strong influence on Caribbean music, and it's people. He stated, "All the music is African. Brazilian music, Dominican music, Spanish, all the music is African. Let's speak about Latinos not being black. Latinos are black. In Cuba, at one time, there were eight million Cubans. Five million, unfortunately, were slaves. Three million were actual Cubans, and they integrated and had babies."
He continued, "Same thing with Puerto Rico when you go to Loíza. You talk about Santeria, that came from the motherland, Africa. Sometimes, Latinos may even identify themselves with African and black culture more than black people. This ain't no crazy thing. Fat Joe ain't on crack. He knows what he talkin' 'bout."
The rapper also shared his thoughts on Brazil's colonization by the Portuguese stating, "The Portuguese colonized Brazil. Brazil is pretty much Africa, but they speak Portuguese."
The rapper seems to be quite knowledgeable about his culture and heritage, and unlike Cardi B, Fat Joe has been receiving a lot of love and support for his statements. Not only did he sparked a healthy conversation about Latinos identifying as African descendants, but he might also manage to bring the Latino and black communities much closer than they're currently. The Terror Squash rap legend dropped some gems in the interview, and for that, his stocks just went up significantly.
Watch the full interview clip below and weigh in on our Facebook page.