Tekashi 6ix9ine trial is currently in day five, and no cameras are allowed, but somehow an alleged video was leaked.
New York rapper, Tekashi 6ix9ine, whose real name is Daniel Hernandez, testified against his Nine Trey Blood gang members this week, and the details of his trial are pretty damning. A video of the rapper testifying on the witness stand has been leaked. The trial of Nine Trey Blood Gang members, Anthony "Harv" Ellison and Aljermiah "Nuke" Mack gets underway on Monday, September 16, and since more individuals have been implicated. Ellison is also being charged for the 2018 kidnapping and robbery of Tekashi69.
Throughout the trial, the rapper went into extensive detail regarding the inner workings of the Nine Trey Blood gang, identifying members and giving specific information surrounding their illegal activities which included drug distribution and shootings. The rapper has also incriminated himself stating that he attempted to have rappers Trippie Redd and Casanova shot. He also confessed to involvement in the shooting of Chief Keef.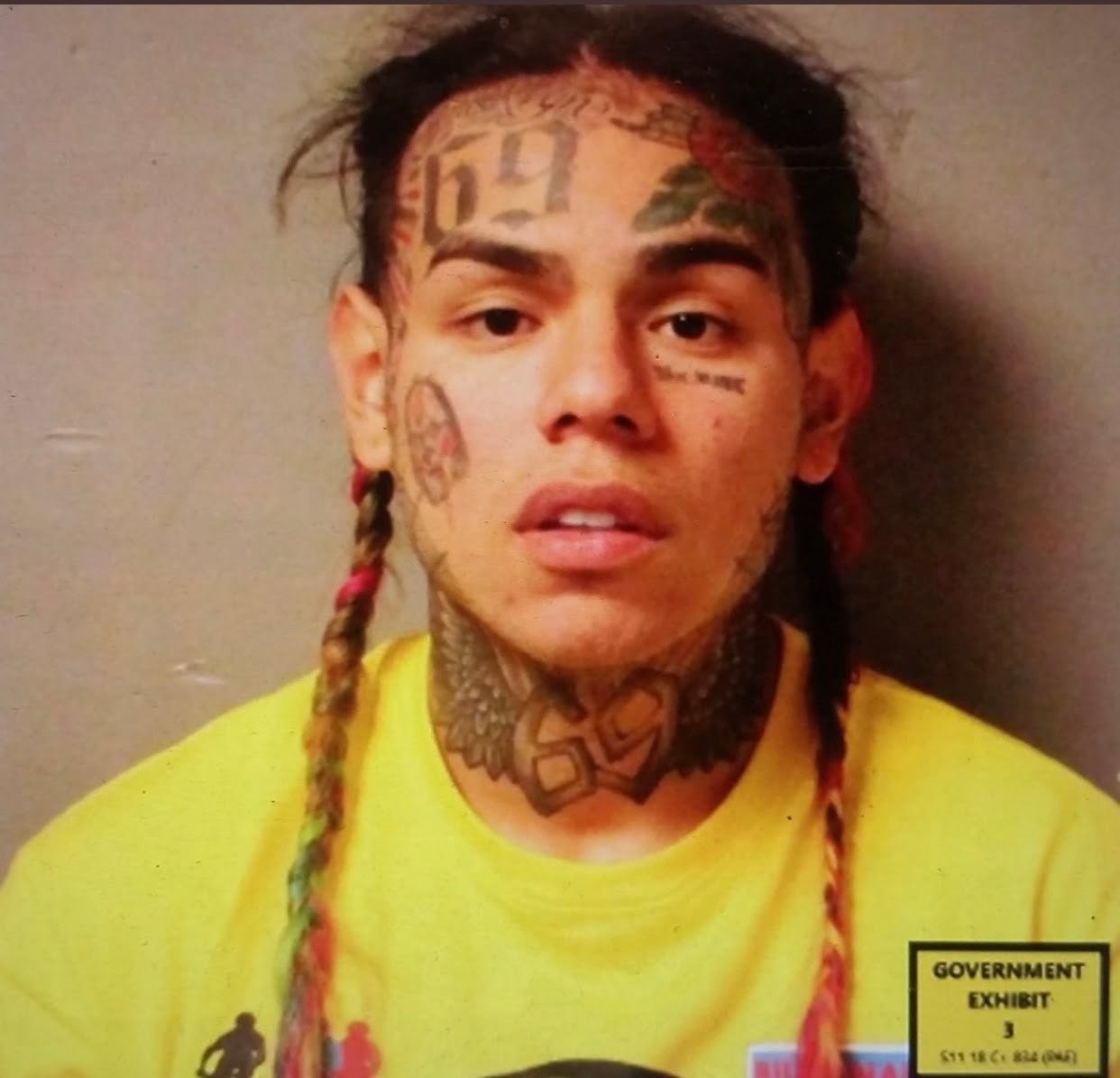 Tekashi has unbelievably name-dropped rappers Jim Jones and Cardi B stating that they are known Blood gang members. So far all these details have made its way to the public via live tweet updates from courtroom press. Recently, audio of his testimony was leaked, and it confirmed all the updates given so far. Another massive leak from the trial was the video recording of his robbery and kidnapping which shockingly displayed the horrific encounter the rapper had undergone.
Since then, fans have transitioned from a position of hatred for the rapper to understanding why he did what he did. Many fans now pleading free6ix9ine instead of the popular Snitch 9 that he was recently dubbed.
What has also been making its way to the public are the various courtroom sketches of the rapper on the stand. Fans have been at a loss for words at the various depictions as the drawings hideously portray the rapper.
Unfortunately now an actual video of the rapper has been released and it too confirms all that has come to light. The rapper can be seen in a blue prison uniform with his hair in his signature style, two braided ponytails. The rapper's hand is casually placed on the judge's platform, and he can be seen talking into a microphone.
No cameras are allowed in the courtroom, and no audio should be recorded however astonishingly they keep making its way to the public. Fans are anxious to see what else will be leaked. The trial has taken a break for today, Friday, however, it will resume on Monday, September 23.