XXXTentacion's murder suspect could be a free man on bail.
One of the men accused of murdering Florida rapper XXXTentacion is requesting release from jail pending his murder trial. The suspect in question is Trayvon Newsome, and according to The Blast, his lawyer is demanding that the judge grants his bond. Newsome is facing a charge of first-degree murder and robbery with a deadly weapon. The 20-year-old is the youngest of four indicted in the infamous robbery-murder of the late 20-year-old rapper, XXXTentacion. Trayvon reportedly surrendered himself at his lawyer's Fort Lauderdale office in early August.
XXXTentacion was gunned down in his black BMW in a Riva Motorsports Superstore's parking lot. Before visiting the store to look at motorcycles, the rapper withdrew $50,000 in cash from a Bank of America branch. According to reports, several hours after the shooting, Newsome was captured by another suspect's phone "holding a large amount of $100 bills fanned out in front of him," his arrest warrant says.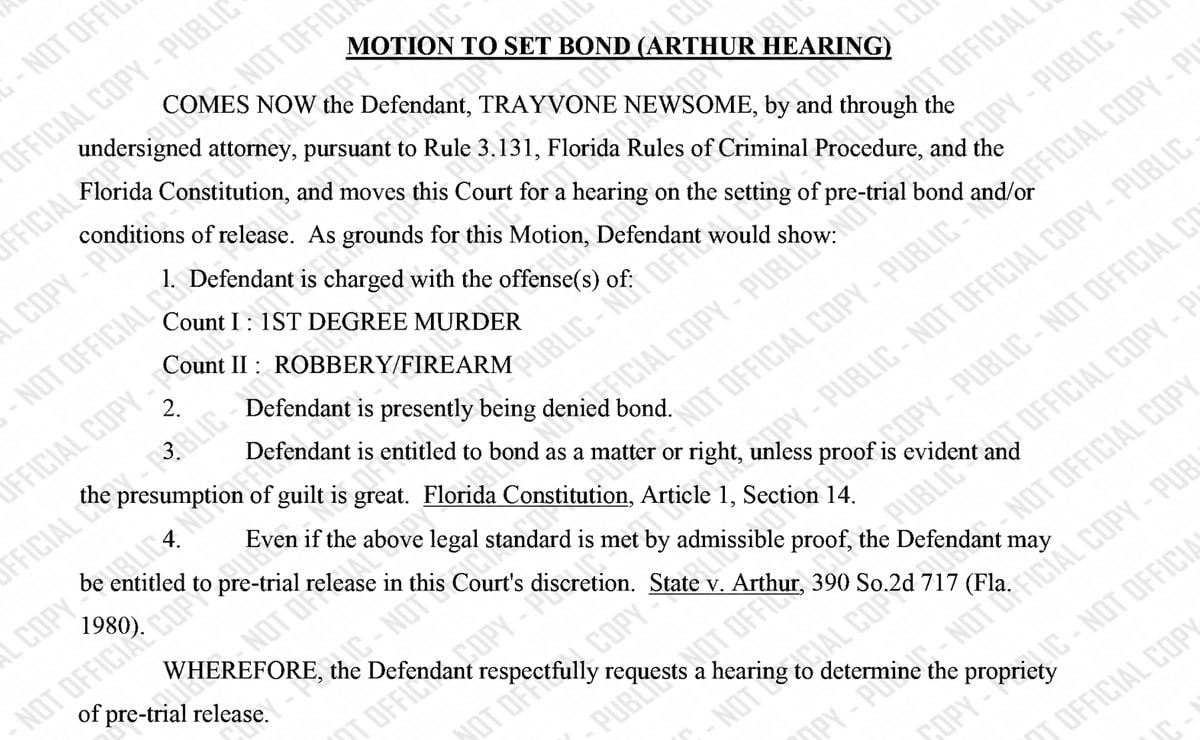 Now Trayvon Newsome's lawyer is stating in court documents that the "defendant is presently being denied bond. Defendant is entitled to bond as a matter or right, unless proof is evident and the presumption of guilt is great." Newsome has been behind bars since August 7, 2018 when he was first arrested in connection with the assassination. No judge has ruled to have the suspect granted the bond he's requested yet but that outcome is unlikely considering the evidence and circumstance.
The other men arrested in connection with the June 18, 2018 murder of Jahseh Dwayne Riardo Onfroy more commonly known as XXXTentacion are Dedrick Williams, Michael Boatwright and Robert Allen. So far Trayvon Newsome is the only suspect who has requested to have the opportunity to be released while they await trial.