Tekashi 6ix9ine testimony audio was leaked online and a new updated mugshot has since been surfaced.
A new development in "FeFe" rapper, Tekashi 69's case has just been released. The audio of his alleged testimony has been leaked online. Tekashi 6ix9ine and Kifano "Shotti" Jordan were arrested in November last year and slapped with multiple charges including racketeering, gun, and drug charges. However, Tekashi copped a plea deal in January and agreed to cooperate with federal prosecutors and testify against his Nine Trey Bloods gang members including his former manager Kifano "Shotti" Jordan.
The trial began on Monday, September 16th. Tekashi69 first took the witness stand yesterday September 17th and today has continued to give his key testimony. Details of the trial began circulating yesterday and fans were in awe at the extensive information that the rapper divulged. Most notably he testified that rapper Trippie Redd was a part of another blood gang and he even went on to detail an attack he orchestrated on the rapper.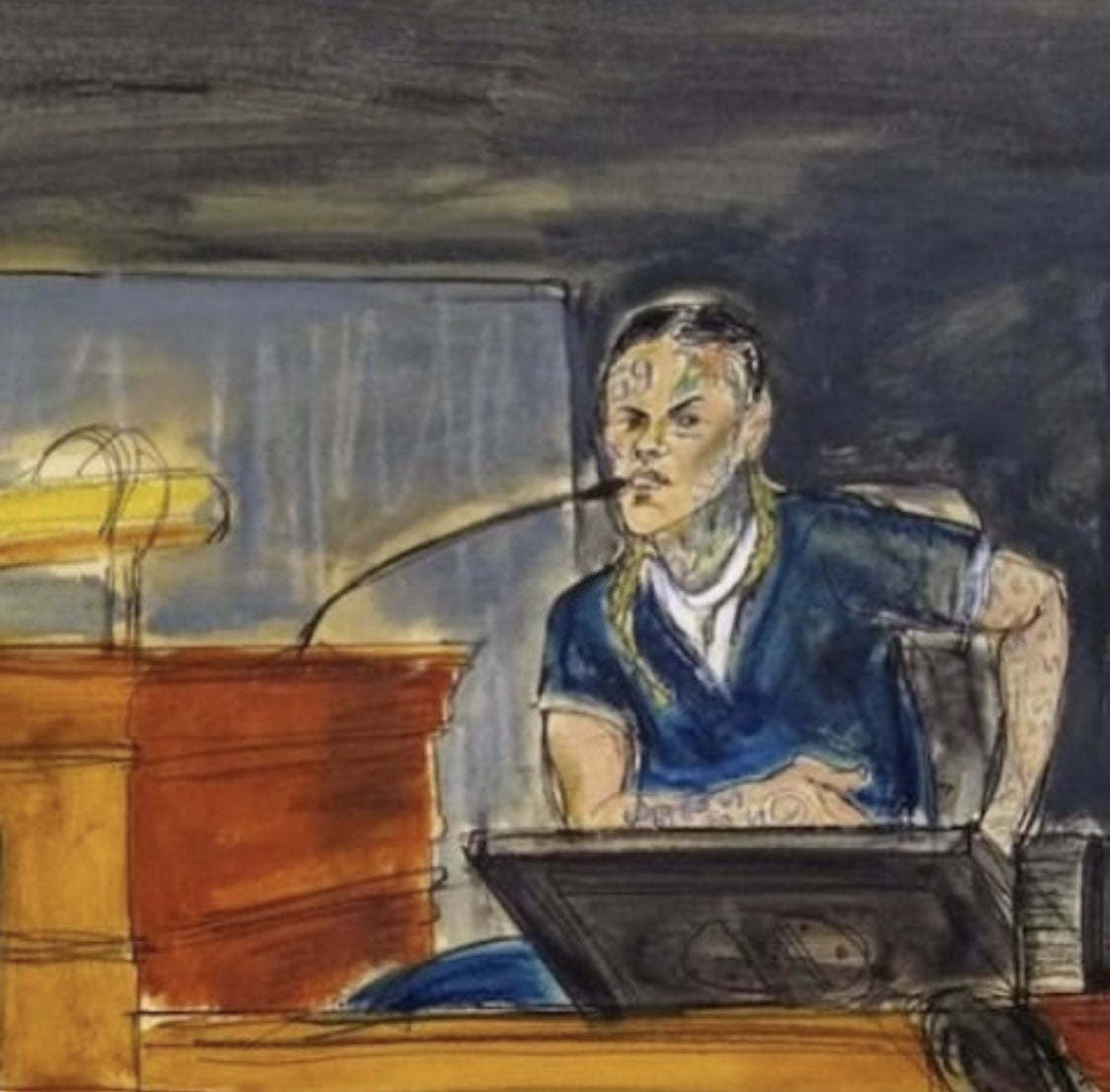 Today, audio of the trial was leaked online, and it seems to confirm all the details we have been receiving thus far. The details have been making its way to the public via live updates on Twitter from press present in the courtroom. No cameras are permitted, and the trial should not be recorded, however, somehow, the audio clip has been posted online.
DJ Akademiks, known for breaking stories about 6ix9ine, took to his Instagram page earlier today and shared the alleged audio clip of Tekashi's testimony. In the clip, Tekashi tells the court his name, age, and aliases before divulging details of the various crimes the Nine Trey Gangsta Bloods committed such as drug distribution and violent crimes as Urban Islandz previously reported.
The rapper also goes on to detail his decision to cooperate with the feds, stating that he made the decision on November 19th, the day immediately following his arrest. Fans have been sharing their sympathy for the rapper since listening to the clip while others are making fun of how quickly he made the decision to testify against his former gang members.
This trial could possibly be one of the biggest trials to receive widespread media attention, most notably on social media. Fans are remaining glued to all social media platforms for any further breaking developments in Tekashi's snitch case.
You can listen to the leaked audio clip below.