Snoop Dogg joins 50 Cent by labeling rapper Tekashi 6ix9ine a snitch.
"FEFE" rapper Tekashi 6ix9ine is currently behind bars after he was arrested back in November of 2018 for racketeering charges along with his former manager Kifano "Shotti" Jordan. Back in January of this year, Tekashi secured a plea deal that will see him testifying against his Nine Trey Blood gang members in order to get his possible 47-year sentence reduced to a mere 2-3 years. Tekashi's co-operation so far has led to his former manager, Kifano, being sentenced to 15 years.
The rapper is now being viewed as a snitch by fans and celebs alike including 50 Cent who recently disowned the rapper who he once shared a close relationship with. The rapper is now being referred to as "Snitch9ine."
Tekashi can now add Snoop Dogg to his long list of haters as the West Coast legend took to Instagram over the weekend and posted a photo of Tekashi in all his glory with a headline that read, "Tekashi 6ix9ine Is Safe & Secured In Jail Unit With Other Snitches." The post was meticulously captioned with four emojis, a rat, a police officer, a police car and a judge.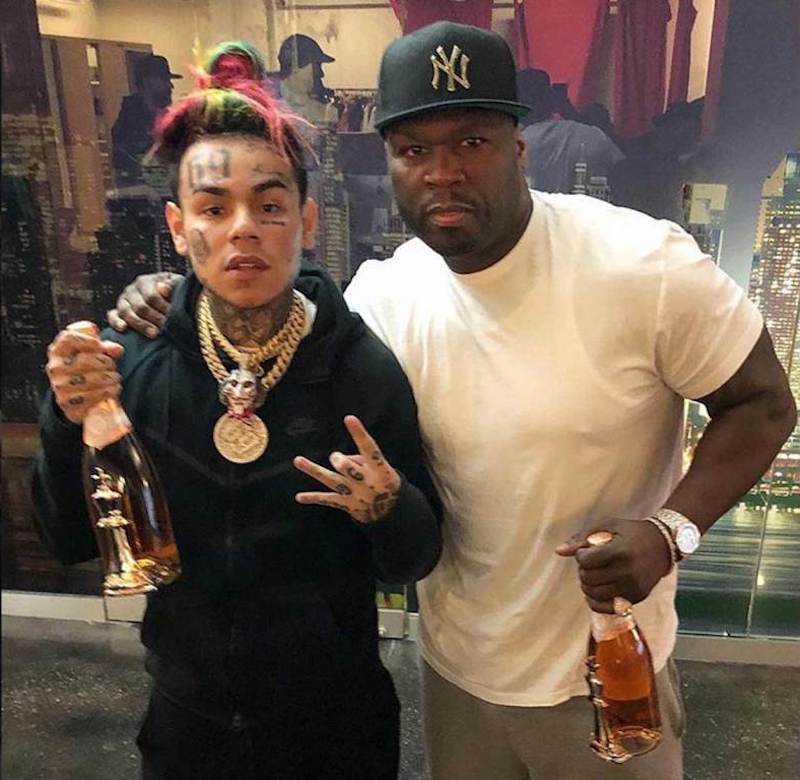 Fellow rapper Meek Mill also endorsed Snoop's message by commenting a raccoon emoji followed by the word "ratgoon." Rappers Fatboy SSE and Snap Dogg also littered the comment section with rat emojis.
Surprisingly, fans are not in support of Snoop's post. With the majority of the comments blasting him. One fan took the time to comment, "Snoop. What do you stand for? You like guns, you kill people with guns, but you don't like people to tell the truth? A lot of rats have saved a lot of lives in the world we live in today. So what do you consider a rat? You would do whatever it took to save you own ass if it came down to it! Stop trying to be hood when your not! Support Tekashi and help him!"
He then goes on to add, "He's a troubled child that was manipulated into a certain lifestyle at a very young age! Help him, don't bully him! I thought you were friends with Obama, but clearly you have a different agenda! The kid is just trying to have a little freedom in his life! He was manipulated by the same type of people you dealt with when you were blossoming! Your not a gangster, your a leader and if snitch is the word you use to OutKast somebody then you have lost sight of why god blessed us with you! He's just a kid so help him!!!!!"
The delayed trial of Nine Trey Blood members, Anthony "Harv" Ellison and Aljermiah "Nuke" Mack which Tekashi is slated to testify in began today. Ellison is also being charged for the 2018 kidnapping and robbery of Tekashi69. With jury selection taking place today Tekashi could begin testifying as soon as tomorrow.
It is expected that Tekashi will be placed into the Federal Witness Protection Program upon his release from jail.