Nicki Minaj was working on a new album before her unceremonious retirement announcement. Are we still going to hear it?
It was an unforgettable day in Hip-Hop when The Pinkprint rapper Nicki Minaj announced that she would be retiring to start a family. Though the rapper has since apologized for the "abrupt" and "insensitive" tweet, she hasn't exactly taken it back either. Now we're getting some insight from the rapper's interview with Elle magazine for the October issue. Of course, the interview took place before the rapper's retirement tweet.
During the interview with Elle, Nicki admitted that "It's probably the most excited I've been about an album release in a really long time," she said. Minaj described the unreleased project as "fierce, fun and unapologetic."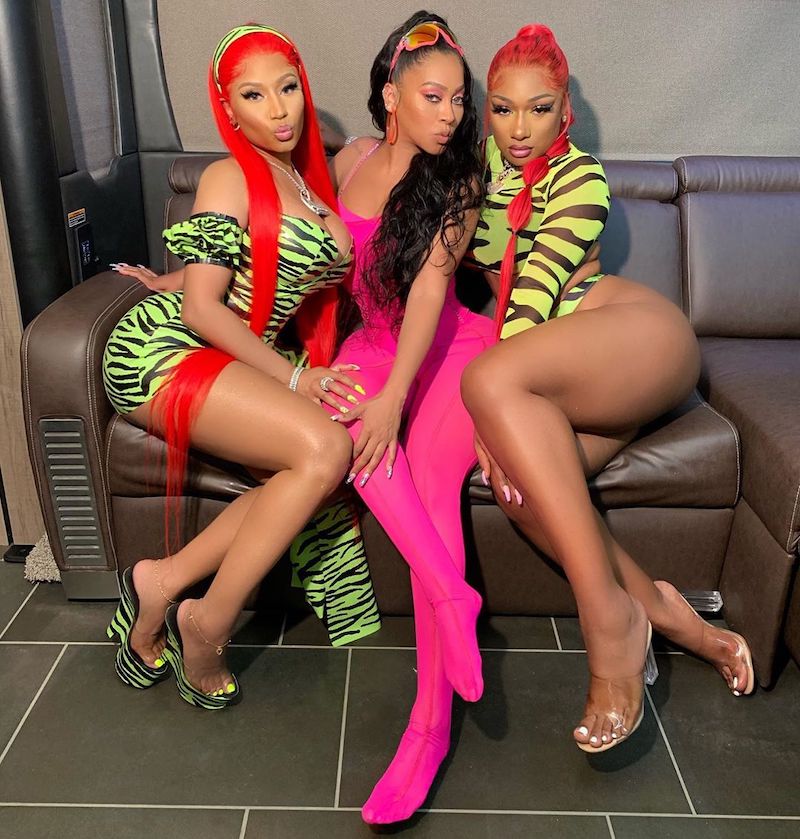 Most of the interview saw Nicki discussing her plans to launch Fendi Prints On, a 127-piece collection with Italian fashion house Fendi. The collaboration hits stores this month was born out of Nicki wearing a Fendi fur bomber jacket and matching Fendi underwear on the cover art for her iTunes number 1 hit single "Chun-Li." "I didn't think that the actual company would think that that was dope. To know that they liked it that much, and now it's on a T-shirt, is so iconic to me," Nicki said about the opportunity to work with Fendi.
Nicki seemed excited about her plans for both the fashion as well as the music. On the topic of her album, the New York rapper told the magazine, "This one incorporates all the things people love about Nicki, but it also just has a way bigger sound, so it goes perfectly with the [Fendi] collection."
She previously spoke about the upcoming album on her Queen radio show where she revealed that she was working with a mystery executive producer. Now we all just want to know if we'll still get to hear the album and if it will be her last. Minaj also told Elle, "I'm happy that we're not making my fans wait for another album like I've done in the past." We hope this means she is coming out of retirement to release this fifth studio album very soon.