Kevin Hart has some new legal troubles while he recovers from his accident.
Comedian/actor Kevin Hart seems to be popping up in the spotlight quite often these days and not for good reasons. Last year, it was reported that he was being blackmailed over an alleged sex tape which sparked quite a controversy. Although the tape was never released, Kevin is now dealing with the consequences and fallout. His sex tape partner, Montia Sabbag, is now claiming that Kevin conspired with his friend J.T. Jackson to secretly record their encounter. Montia is now suing Kevin for $60 million.
According to TMZ, Montia Sabbag claims in a new lawsuit that Kevin Hart and J.T concocted the entire plan. She states that Kevin granted J.T access into the Cosmopolitan Hotel suite in Las Vegas so he could set up hidden video recording devices to capture the sexual encounter. Montia claims that Kevin devised the plan to plant the hidden cameras with J.T. to generate publicity as he had an upcoming comedy tour. 4 months ago J.T. was charged with 2 counts of extortion in relation to his schemes to blackmail Kevin for money. He allegedly tried to get Kevin to pay him for keeping the sex tape hidden. J.T. vehemently denied the extortion charges.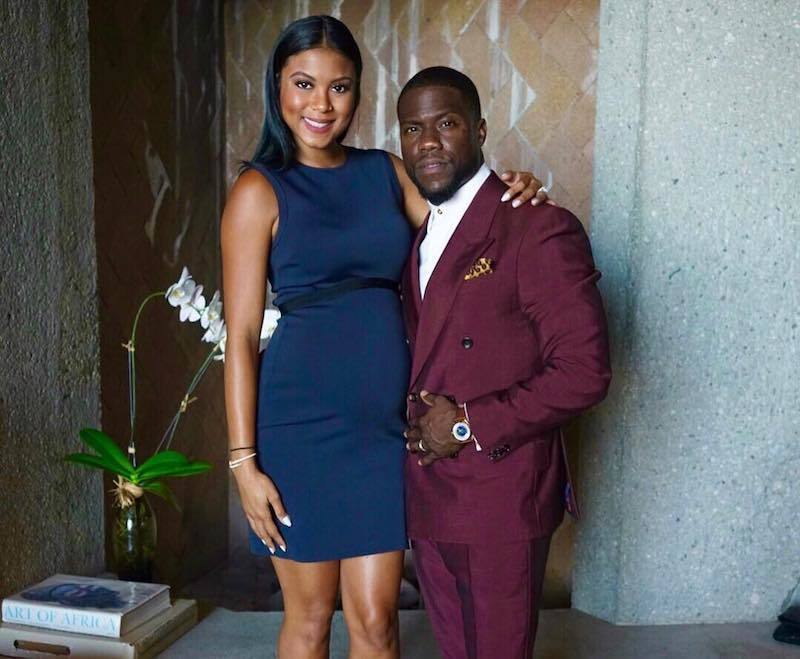 Kevin has continually dismissed having any knowledge of the recording, citing that he was also a pawn in J.T's extortion scheme.
Soon after Kevin was caught cheating, he issued a public apology on Instagram directed aimed at his wife, Eniko Hart, and his kids. The video was captioned, "Sending so many apologies to my wife & kids. I gotta do better and I will. I'm not perfect and have never claimed to be …I love you all." In the video, Kevin stated, "'I'm at a place in my life where I feel like I have a target on my back. And because of that, I should make smart decisions. And recently, I 'didn't. You know, 'I'm not perfect. 'I'm not going to sit up here and say that I am or claim to be in any way shape or form."
He went on to add, "And I made a bad error in judgment and I put myself in a bad environment where only bad things can happen and they did. And in doing that I know that 'I'm going to hurt the people closest to me, 'who've I talked to and apologized to, that would be my wife and my kids."
Kevin's sex tape partner, Montia, who back in September 2017 said she's a crime victim herself, is suing for intentional infliction of emotional distress and invasion of privacy according to TMZ.
Kevin and his team have not yet responded to the lawsuit but at the moment they currently already have their hands full with another lawsuit resulting from the sex tape debacle. Kevin's former business partners who have stated that the sex tape publicity ruined their deal are soliciting $7 million from the comedian, however, Kevin and his team are attempting to have that case dismissed.