The great Jahmiel released a new diss song directed at 6ix Camp member Chronic Law and took him out clean with a point blank head shot.
The war has been brewing in dancehall for some time now with Squash and Alkaline taking shot after shot at each other. Many artistes have since attempted to enter the battle such as Gage and Jahvillani however they failed to make an impression. After Alkaline's recent diss track "Most Wanted" it seemed that he was proving to be too much for "Trending" deejay Squash. The lyrical power for the 6ix, Chronic Law, was then tagged in to assist.
Dancehall's MVP, Jahmiel, who seemed to be watching from the corner this entire time didn't seem to appreciate the two on one assault. There was also a video recently posted of Jahmiel driving and vibing to Alkaline's "Most Wanted." Now he has stepped up to deliver certain death to Chronic Law in Alkaline's defense.
On Monday, September 16th, Jahmiel released his diss track, titled "Murderous" and it has created pandemonium within the dancehall community. Each line is carefully selected to deliver a devastating blow to deejay Chronic Law. The track was produced by Tru Ambassador Next Generation-Weekday. The track is currently number 8 on trending on YouTube and has 146 thousand views and climbing. Fans are dubbing the track as the best diss song to come out of the war so far.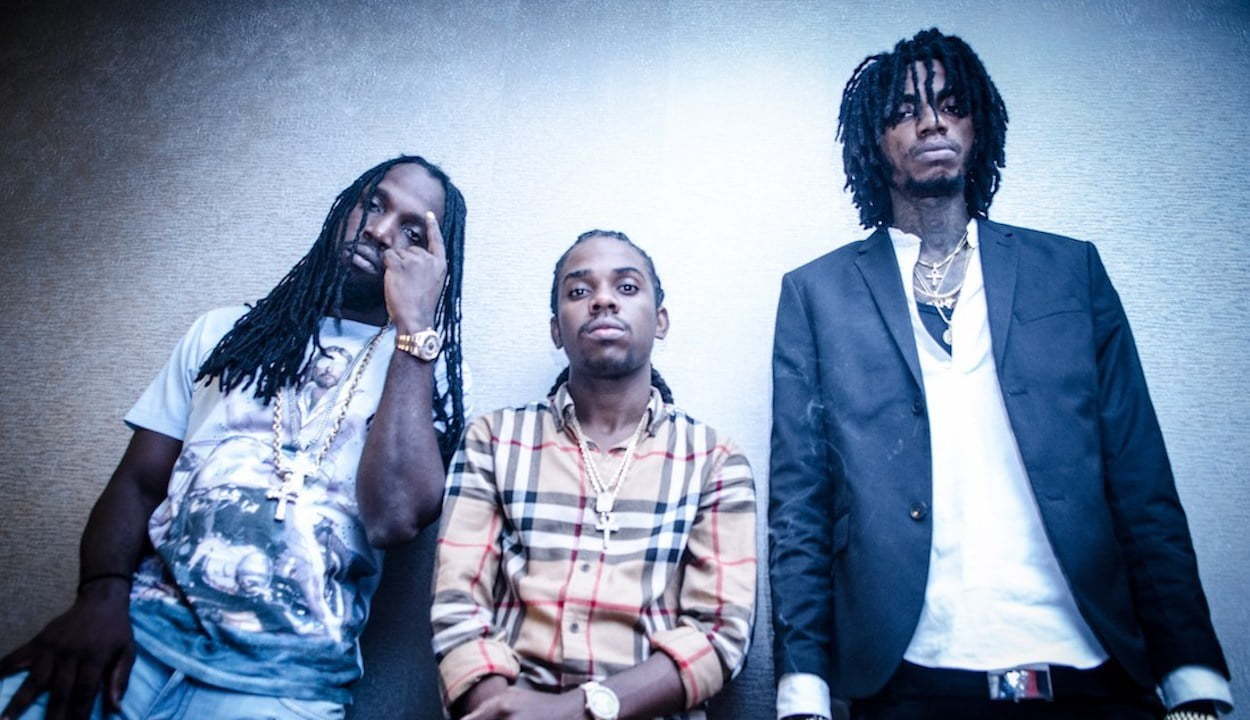 Jahmiel is bringing grimey lyrics and decimates Chronic Law even laying waste to him using his own lyrics. Jahmiel makes note of a Chronic Law song where he says his gun is on his belly. Jahmiel counters those lyrics deejaying, "Which gun deh pon belly, mi gun deh weh mi hand deh," basically saying he is badder than Chronic Law.
Jahmiel also deejays, "Mi nuh listen law mi nuh do wah Simon say. Organized crime man fulfil dah plan deh." That line is such a delicate play on words. He is stating that he doesn't follow the Law as well as he doesn't listen to Chronic Law.
His Simon say line is a hit a Chronic Law who is said to do anything Squash tells him to. The organized crime line is referring to Chronic Law's song of the same name, Jahmiel is stating that Chronic Law only sings about badness, but doesn't actually do it however he fulfills it.
He then continues, "A suh mi know seh a fool dem a compare dem badness to phone screen." That line is also a counteraction to Chronic Law's in which he states, "Dem dark like private screen."
He also calls out Chronic Law stating, "True you blacker than you friend yuh mussi feel say u dark," comparing Chronic Law to Squash.
"Dem know mi f**king heart cold a dis it take fi cool dem. None a dem nuh cola a mussi Pepsi fool dem," undoubtedly the most clever line in the whole song.
Jahmiel then drops a line at Vybz Kartel deejaying, "them teacha shouldn't left the students." Gaza and the 6IX have been working together and are in alliance with each other.
All in all, this is one of the most meticulously crafted work of art in the form of a diss track. Fans are wary of a response from the 6ix claiming that Jahmiel cannot be outdone.