Our beloved island of Jamaica is blessed with a terrain, compromising of hills, valleys, and mountains, which provide support and even a sense of enjoyment. Our music scene is no different, with some persons being classified as giants/mountains in the business; meanwhile, others are mere hills.
Even though there are a lot of reggae and dancehall producers, Shab Don Records seems set on being classified as the peak of dancehall through his new 'trap-dancehall' sound. This seems quite ambitious when you consider that the team of Linval 'Shabba' Thompson Jr and Carlos Clarke formed the record label a little over a year ago to support the 6ix boss Squash.
The truth is, "Music is in my blood," explained the young producer. Shabba's father, Linval Thompson senior, is held in high regards as one of Reggae's best artiste and musicians. It is no surprise that Shabba would be quoted saying, "I've been into music since forever, I use to play sound system, and from observing my father, to appreciating sounds, it just became a normal progression."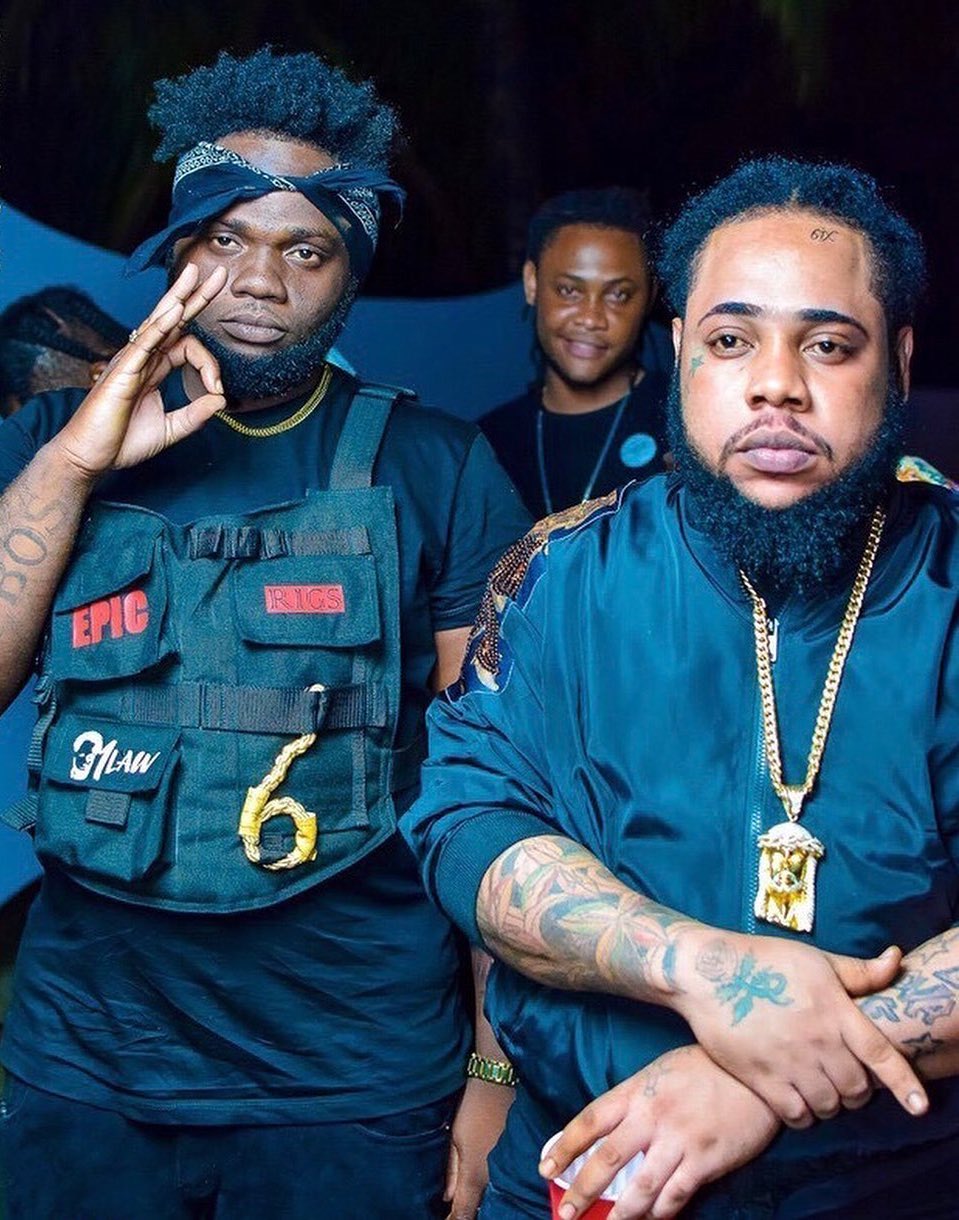 Arguably, the producer has one of the biggest hits for 2019, with Vybz Kartel's "Any weather" still getting some of the biggest' forwards' in dancehall parties anywhere in the world since its release in March of this year. The song comes off the G6ixx Riddim which also boasts tracks, "Shub Out" by Teejay, "Gangsta Life" by Shawn Storm, "No Rate Dem" by Jahvillani, "The Room(rich Gyal)" by Chronic Law and "Rifle" by Squash.
The team "s first official release, a track titled "Money Fever," firmly secured Squash's space in the dancehall. During a recent interview with the Star, Shab Don mentioned, "Me and Squash come from Salt Spring in Montego Bay and we grow together, so when him just come out of lock-up, we seh we a go form we own label and push we own music."
Some of the label's other projects include the Money machine riddim and One Done riddim. The One Don riddim features TeeJay's "Henne & Weed" which is also doing pretty well.
It seems Shab Don is has found a niche that a lot of more established producers have ignored. His new trap-dancehall sound and his devotion to work with young artistes could be just the sauce dancehall was missing. During the interview with the Star he went on to say, "Every day mi get over 100 people texting me, saying they want to work with me. I can't work with everybody one time, but me give people a chance…"
Shab Don Record's most recent project, Sexperience Riddim, seems like another project to fill the voids that are currently in the dancehall space. The all female lineup boast songs from the likes of, Dovey Magnum, Shauna Controlla, NeeQah, Sheba, Starface, Bad Gyal Jade, Clymaxx, Kwenshade, Stylysh, Starrdoll, Goaldigga, Renee 6:30 and Lisa Hyper.
Other production outfits such as Dane Raychords, Damage Musiq, Frenz For Real Records and TJ Records have also been putting out quality projects; providing some friendly but much-needed competition. Great competition is the backbone of any industry's growth.