Migos rapper Quavo just splurged a quarter mill on his new emerald-cut grill.
Quavo previously had matching grills with his girlfriend Saweetie, but that changed up fast when the rapper swapped it out for a one-of-a-kind piece. On Saturday, Huncho took to Instagram to show off his new emerald-cut grill that is literally the only one of its kind. He captioned the short video, "Church windows / 1 of 1 (no baguettes) @johnnydangandco."
The grill was designed by legendary jewelry designer Johnny Dang and is the world's first-ever emerald-cut grill which explains why Quavo said "1 of 1." The creator also shared the rapper's new drip on his Instagram and wrote, "Nothing like you've seen before, worlds first Emerald Cut grill.. 1 of 1 @quavohuncho #ChurchWindows #QuarterMil #IceTrayThegang #Diamondboyz." From what we gather from both captions, this exclusive grill was inspired by church windows and is worth an eye-popping $250,000.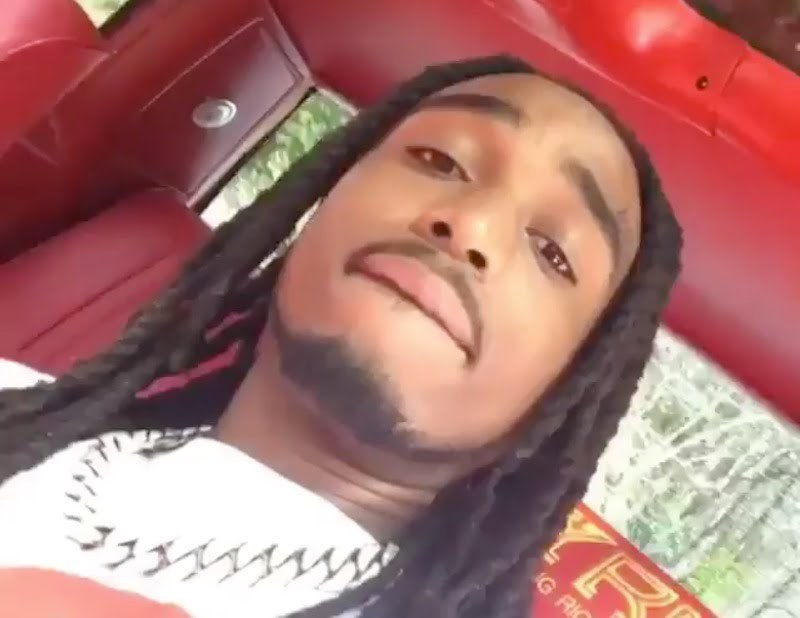 Celebrity friends are beyond impressed and have been reacting to Quavo's post that already has almost 2 million views on the gram. Rapper 2Chainz commented, "Ha bru u hell" and Offset said, "BEST GRILL OF ALL TIME". Even singer and former Fifth Harmony member Normani had to take a moment to say, "sheeeeesh" while rapper T.I. wrote "Rumble young maaaaan Rumble," to quote the classic Migos song, 'FIght Night'. Veteran producer and singer Pharrell also stopped by Quavo's post for a quick comment – simply put, he said "the. end."
The icy emerald-cut perfection definitely resembles the glass windows we would find in a large traditional church, but it's the fact that Quavo is walking around with a quarter million in his mouth that has us all flabbergasted. I hope he has insurance.
Quavo has been sharing more photos of himself in the studio recently so this could mean there is new music to come. Perhaps we will see him show off his pricey new grill in a music video soon. Surely, it will have its own little cameo.