Former Magnum King of Dancehall winner, Devin Di Dakta, want a piece of the Alkaline and Squash war.
The Dancehall deejay took some shots at Alkaline and Squash on Instagram, but he didn't know the Vendetta and 6ix fans would retaliate. Followers of the two dueling artistes are not having it, because as far as they are concerned, the St. Mary native is a non-entity.
Devin, who is promoting his new song "when I'm gone," wrote comments on his Instagram page dissing both Squash and Alkaline as well as tagging them, under a video clip of the new song he released on Friday.
"Big Stinking Nyamkaline @manhimself and Dutty Trash @squash6iixboss, unu cum off a di internet wid unu Puppy ramping and mek ppl go listen mi new song weh just drop.. kmft.," the one-time Grammy nominee posted.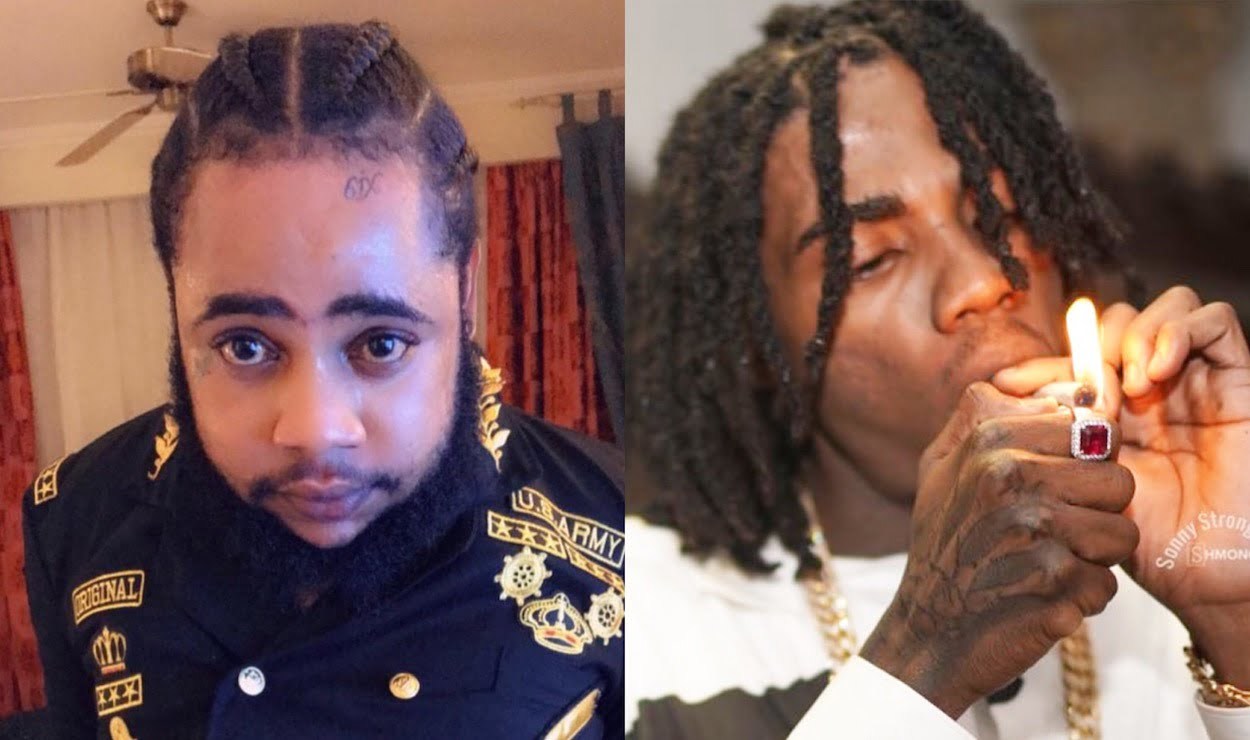 Devin was pounced upon from all angles, from fans of the two to persons who were just curious 'onlookers.' Some fans claimed accused him of seeking attention as his career was dormant.
"Dawg Yuh A Suffer From Some Real Life Depression Enu…Attention Seeking At It's Highest Level," bailey_raiie said.
"Devin is looking attention. Bro, I can't stress this enough but WE DO NOT WANT TO HEAR YOUR MUSIC," tahjj_ blasted the artiste.
Another follower, lymitlessmusic made a comment which was short, yet caustic. "U still do music waste man?" he asked in his insult of the artiste.
Others jeered the 23-year-old, reminding him of an incident a few years ago where he was beaten by Corey Todd a former manager of Vybz Kartel, and cautioned that he might just get another fine flogging by either the Vendetta or the 6IX Boss this time.
"Look like u nuh get enuff slap out a u own belt. U want more," an amused one_luss123 said.
"Corey Todd come get your boy him misbehaving Get the strap," sunshine_holic jeered.
"Corey Todd Bax Yuh Up & Beat Yo Wid Belt. Yuh will never recover in dancehall from disaster hombre… Furthermore yuh cya diss nobody," duran.dugg declared.
However, over on YouTube, where Devin uploaded the full video, viewers sand his praises, some even declaring that the song would be a hit due to its lyrical potency and structure.
"This bad yute. Make sure u get u manager to endorse this music and the video well Caz this should be a hit enuh devin DAT mi a tell u," Te-Shawn Lewis said.
"Dweet bredda jah know u always go different enuh….one of Jamaica's lyricist," Grampa Entertain posted.
"Well it work me ova yh now n never disappointed…. this is a hit. Very good production n different style," Keenon Leslie posted.