Nick Cannon sounds off about cheating on Christina Milian back in the day, stating, "I wanted to get caught."
Before he was hosting his own show, "Wild'N'Out," and long before he was married to his ex-wife Mariah Carey; Nick Cannon used to date "Dip It Low," singer Christina Milian. The couple was together for three years, during which they seemed pretty happy and in love. They were living together and seemed to be headed for marriage. However, their time together came to an end in 2005, when they went their separate ways with no explanation given for their breakup.
Christina recently went on an interview with E! News during which the singer dished on the details surrounding the breakup that took place 14 years ago. She stated that she hacked into Nick's phone by guessing his password, and for a month, she was reading his messages and found out about all his betrayals.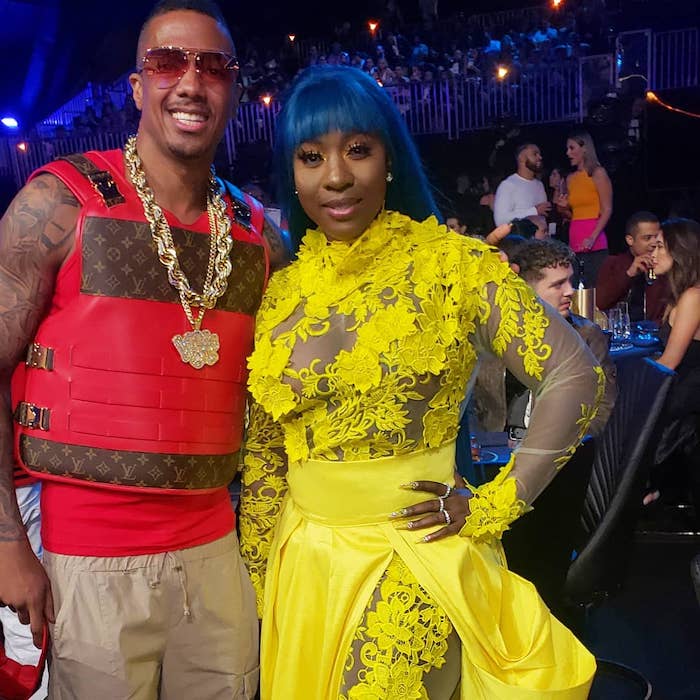 During his Power 106 radio show "Nick Cannon Mornings" the talk show host responded to his ex-girlfriend's statements. Nick claimed that his password was "0-0-0-0" and the host unbelievably stated that he wanted to get caught.
"I don't think I did anything wrong; I wasn't cheating, you got to be in a relationship to cheat," Nick said unapologetically. "We not going to get into the details but I would say the way I believe, if she went through my phone and all that, and back then is what I told her, and I will tell her now, but if you go looking for something you gon' find something."
He elaborated, "And I'm going to tell you this, if a man, I'll speak for myself, if I am careless enough to allow myself to get caught then that means I wanted to get caught."
Nick then blatantly states, "The word is careless, you know what careless means…I could care less. I was at an age where I didn't care."
Fans have been speaking out about his comments citing them as disrespectful and claiming that the rapper is merely fronting. One fan stated, "Never read a response more disrespectful like wtf n**ga lol." While another added, "Nick Cannon really wants people to believe he's that dude…we don't believe you, we need more people!"
"Nick cannon just basically told her s*ck it up h*e," another fan comments.
So apparently Cannon's statements are not being well-received. Fans are now anxious to see if Christina will clap back at Nick for his disrespectful statement.