Cardi B says Rihanna is a "a f**king genius" for creating the Diamond Ball.
Cardi B was among a long list of celebrities who attended Rihanna's fifth annual Diamond Ball Thursday night including her husband Offset and her sister Hennesy. Cardi stepped out in a poofy, pink princess dress for the gala that raises money for Rihanna's Clara Lionel Foundation. The Bronx star must have really enjoyed herself, as she posted a photo of she and RiRi giving her tons of praise for founding the organization and the event.
"Everybody want to look good ,everybody want to look sharp but to go where ? How genius is it to put fashion and charity together ?ITS F**KING GENIUS !," Cardi wrote in a caption Friday. She also congratulated social justice activist Shaun King who was honored at the event for his work in the black community.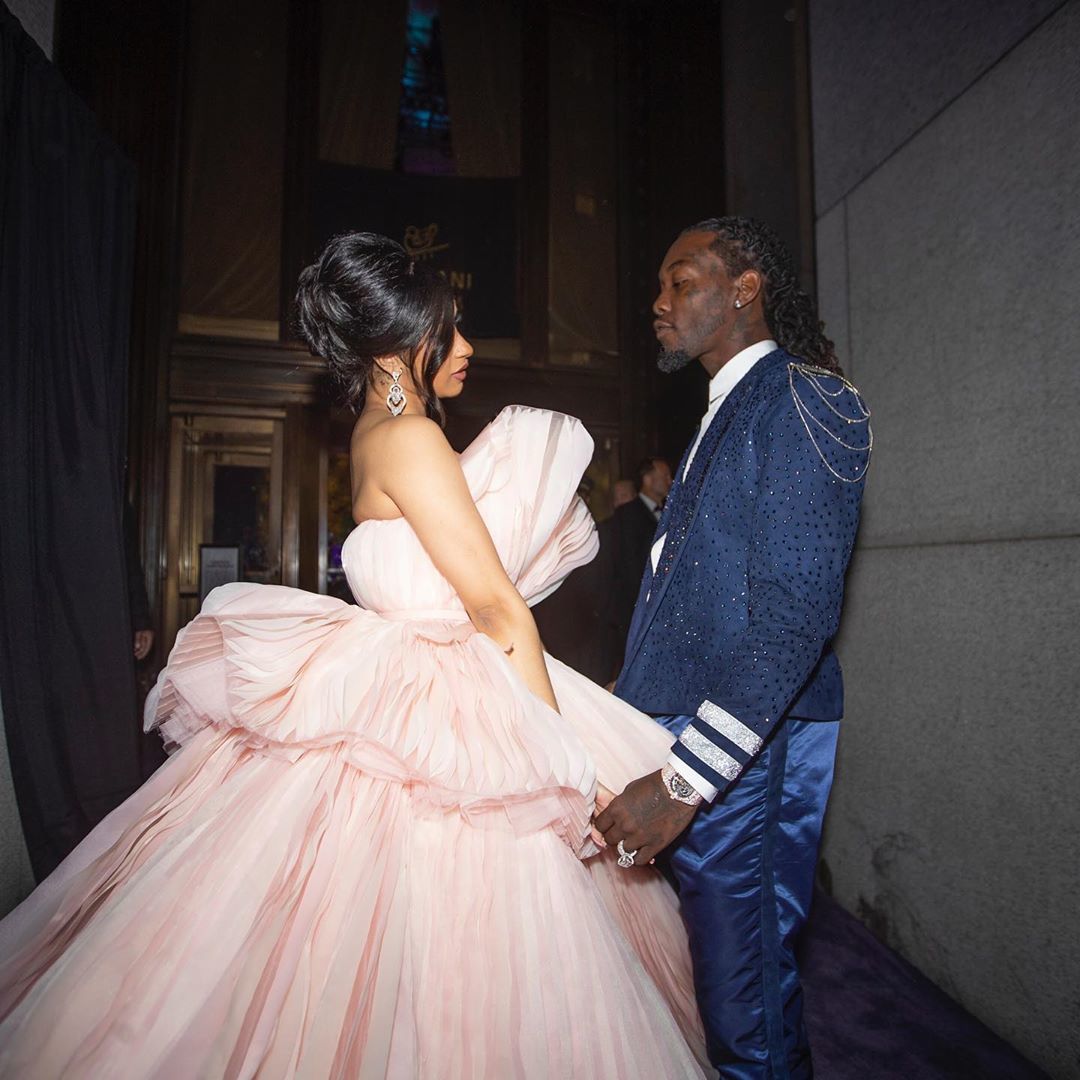 The Invasion of Privacy rapper posted photos of she and her husband, Migos band member Offset and her younger sister, model/influencer Hennessy Carolina.
The Diamond Ball, which started in 2014, is used as a fundraiser to bring awareness and support to education, health, and emergency response programs across the globe through Clara Lionel. The event was the most talked about thing Friday morning when rumors began to swirl that Rihanna might be pregnant, a falsehood that her team quickly shut down. Other celebs in attendance included Megan Thee Stallion, Normani, Erica Mena, and new couple Khelani and YG.