Tekashi 6ix9ine confessed to committing acts of domestic violence for years in new testimony.
New York rapper Tekashi 6ix9ine is currently facing a minimum of 47 years in prison on racketeering and gun charges and is expected to testify next week in court as part of a plea deal. The final pretrial hearing was held Tuesday, and the infamous viral star admitted to years of domestic abuse against women as part of his cooperation agreement in a Manhattan courtroom.
According to Complex, a section of his deal with the government was made public for the first time, detailing a number of crimes he committed that prosecutors have agreed not to charge him for. The crimes listed said that 6ix9ine "admits domestic violence from 2011 to November, 2018." No further details of the abuse were explained during the hearing, and the judge ruled that the crimes can not be brought up when the rapper testifies against his Nine Trey Gangsta Blood affiliates next week.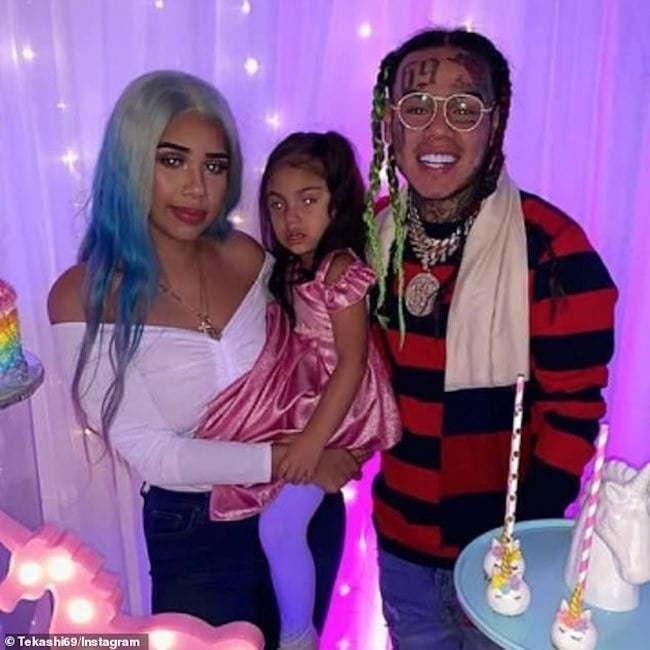 The 23-year-old is likely to take the stand on Tuesday, September 17, depending on how long jury selection takes. The trial had already been pushed back a week.
The confession comes after Tekashi's baby mother and ex-girlfriend, Sara Molina, accused him of beating her over a period of seven years. Molina nor any other victim's names were not mentioned in court. Tekashi had also faced sexual abuse charges when he was accused of assaulting a minor as young as 13.
Tekashi, born Daniel Hernandez, will likely be sentenced in January 2020. His ex-manager Shotti was sentenced to 15 years in prison in the racketeering case that landed him, Tekashi and others in prison last November. The "Gummo" rapper is expected to testify against two more affiliates that he accused of kidnapping and robbing him last year.