Migos' Quavo and Takeoff had a priceless reaction to eating Jamaican patty and coco bread for the first time.
Ever had a coco bread and patty? I'm sorry I said that wrong. Ever had a Jamaican patty with Coco bread? If you haven't, you are probably not Jamaican. Migos member Takeoff got his first taste of this savory Jamaican treat, but it seems he was a bit unclear about the 'application.' Oh, how he must have wished this came with an instruction manual.
Some of you may ask, what is a Jamaican patty? It is a pastry that contains various fillings and spices baked inside a flaky shell, often tinted golden yellow with an egg yolk mixture or turmeric. It is made like a turnover, but is more savory and filled with meat. A lot of persons prefer to eat this with a small loaf of bread that can be opened to accept the patty.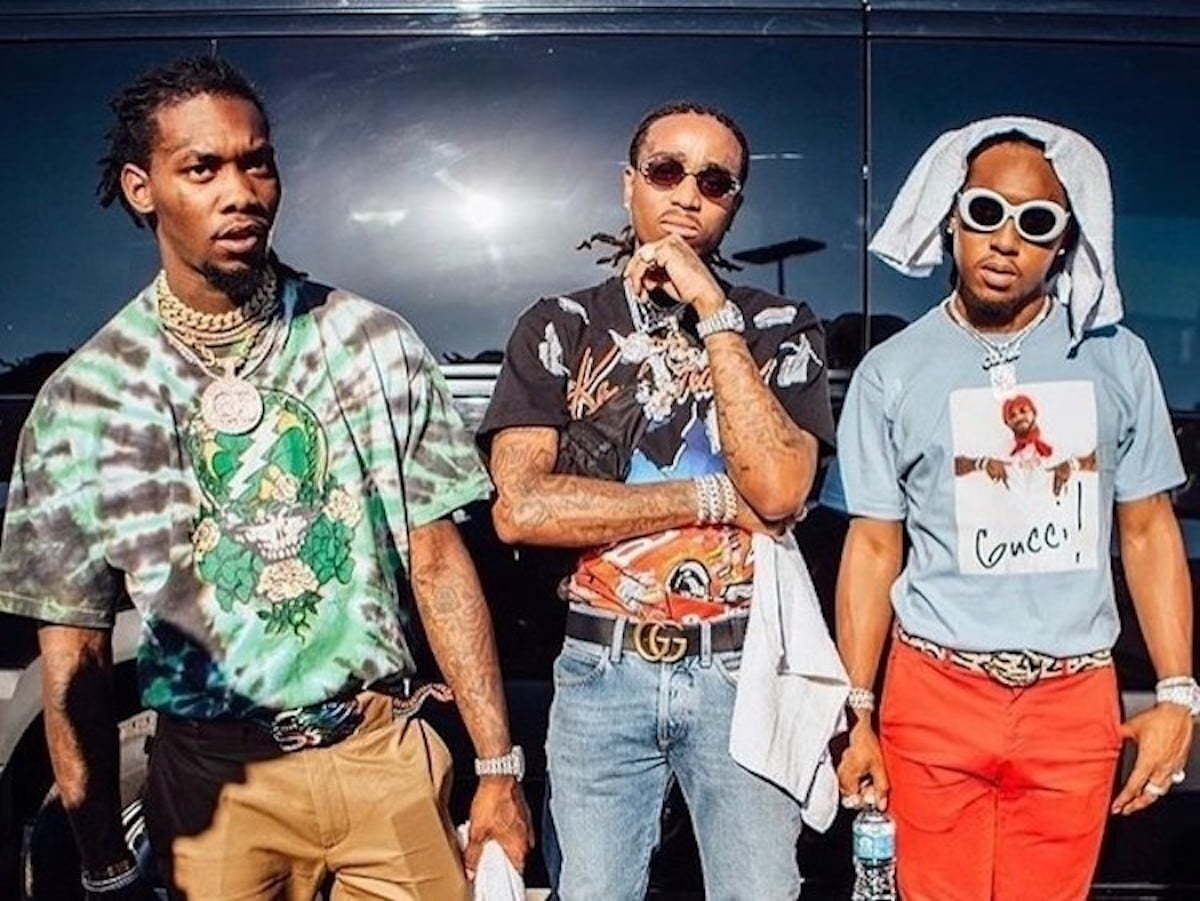 The video posted on Quavo's Instagram account shows the squad at dining at a Brooklyn Buff Pattyshop before their Fenty Performance. The look on his Takeoff's face as he tries to properly pair the two pastries to form the combination most Jamaicans have come to know, and love is simply priceless.
The video is hilarious and will have you in tears, especially if you have Jamaican roots. The caption sums it all up.
"T H E C O C O B R E A D O P E N" @yrntakeoff Didn't Kno The Bread Open BROOKLYN BUFF PATTY JOINTS NYFW @FENTY Performance Tonight," Quavo wrote on IG.
The exchanged between the two bandmates captured in the clip is also what makes this so amusing, as one of the members makes the weirdest Jamaican accent saying, "Tell them the coco bread open, open it, open the ting… The bread open, man."
When was the last time you had a patty, and how do you arrange your patty and coco bread before devouring?
This clip belongs in the Migos museum.