Vybz Kartel, Ninjaman and Shawn Storm may never legally record music behind bars. This has been a hot topic ever since it was rumored Kartel was recording songs illegally in his cell.
This rumor began mainly because Vybz Kartel has been releasing music consistently with the story being that he had all these songs recorded before he went to prison. Due to his obsessive work rate in the past, many were liable to believe that story initially. However many have since then come out saying they think he is recording behind bars, some even going on to say his songs shouldn't even be on the radio seeing that he is a convicted murderer.
The King Of The Dancehall is currently incarcerated because he was found guilty for the murder of Clive Lizard Williams. He has been behind bars since 2011, but his guilty verdict was handed down in 2014 some 5 years ago.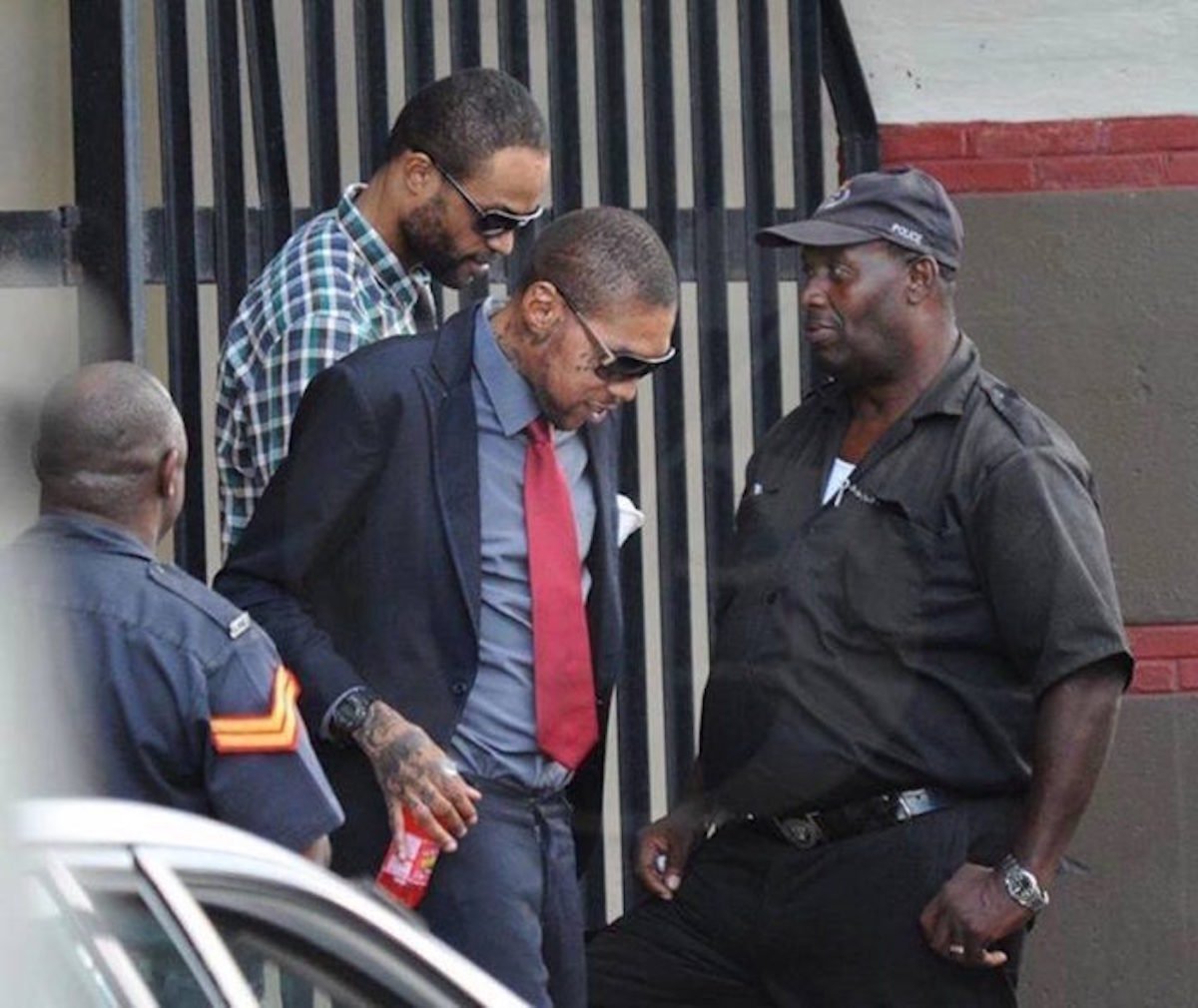 Eight years have passed since he was detained and Vybz Kartel continues to top the charts with his protégé Shawn Storm also treating us to a few bangers of his own. This strengthens the theory of those who hint at him recording illegally. Realistically I must admit it is hard to believe he has kept this up all on the back of songs recorded 2011 or before. Gaza fans use that as a testament to the supreme talent of their hero, who is often lauded in the streets for having recorded multiple songs a day while he was free.
Some say the system is against the World Boss as the likes of Jah Cure recorded songs legally in prison further placing fans in the dark as to why this particular restriction exists on this current crop of musical inmates. However, the matter was addressed on TV show On Stage recently much to the delight of the public who as a result, have a gained a better understanding of the process.
During an interview with Winford Williams, SSP Wright revealed that a program is currently in place which allows inmates to record behind bars. This program is available to inmates who are deemed worthy by the correctional services. Meaning inmates must first admit guilt and show remorse in order to be considered as being on the road to recovery. Without these prerequisites, inmates would stand no chance of being permitted into the program.
Do popular artistes Vybz Kartel, Shawn Storm and the recently incarcerated Ninjaman qualify based on SSP Wright's explanation?
Clearly they aren't and for a couple of reasons. All three artists, who were convicted by a juror, pleaded not guilty to their crimes. In the case of Vybz Kartel and Shawn Storm, their pending appeal shows that they're far from admitting guilt, which is the first step towards rehabilitation.
As the interview unfolded, Winford Williams asked, "So they need to show that they are sorry for their crimes, even if they are not guilty?" SSP Wright responded saying, "Well, the court says they are guilty, the department of corrections has to operate in a way that they are guilty."
Those prerequisites posed quite a dilemma for Vybz Kartel, Ninjaman, and Shawn Storm who've maintained their innocence to this day. In that case, I hope Vybz Kartel and company have many more unreleased tracks to thrill the crowd for years to come. Even if he loses his appeal, it's highly unlikely that Kartel will admit guilt in the murder of Clive 'Lizard' Williams.
The humanitarian aspect of it will come into question for many. How can you rehabilitate without incorporating your passion into the process? The current situation is possibly due to many viewing prisons as a tool for punishment versus being a tool for rehabilitation.
"Why not provide legal ways for their music to support their families and the families of those they have hurt?"
"Why should world class talent be confined to cells when they could instead contribute to society in positive ways?"
These are just a few of the questions asked by the artistes' supporters in this fight. I'm sure however that the public wouldn't mind hearing from the likes of Ninjaman, Shawn Storm, and Vybz Kartel regularly, legally of course!