Chronixx and Koffee sharing the same stage is legendary.
Reggae and Dancehall fans in the UK are gearing up for what should be an epic night on Sunday, November 10, when Chronixx backed by his Zinc Fence Redemption Band and his compatriot, the high-riding Koffee take center stage at the Arena Birmingham on King Edward Road in the city, which has a huge Jamaican population. "Like a Rapture. Live in Birmingham with the dancehall legend @originalkoffee arena style. Get your tickets now at Chronixx.com Jah love!!!" the Dread and Terrible artiste posted on his Instagram page recently.
The show which is being promoted by Luv One Luv All Promotions will see music being provided by Luv Injection and Aland Brando. It will span five hours beginning at 6:00 pm at the arena which has a capacity to hold 15,800 people and will end at 11:00 pm. Tickets, which went on sale last Friday, are available on Chronixx' website chronixxx.com and run from £42.50 to £49.50.
The two self-proclaimed "musical doctors" who hail from Spanish Town in St. Catherine, have had a warm sibling relationship, with Koffee even showing appreciation to Chronixx and his close friend Protégé in the lyrics of her massive hit song Toast, for their mentorship and support.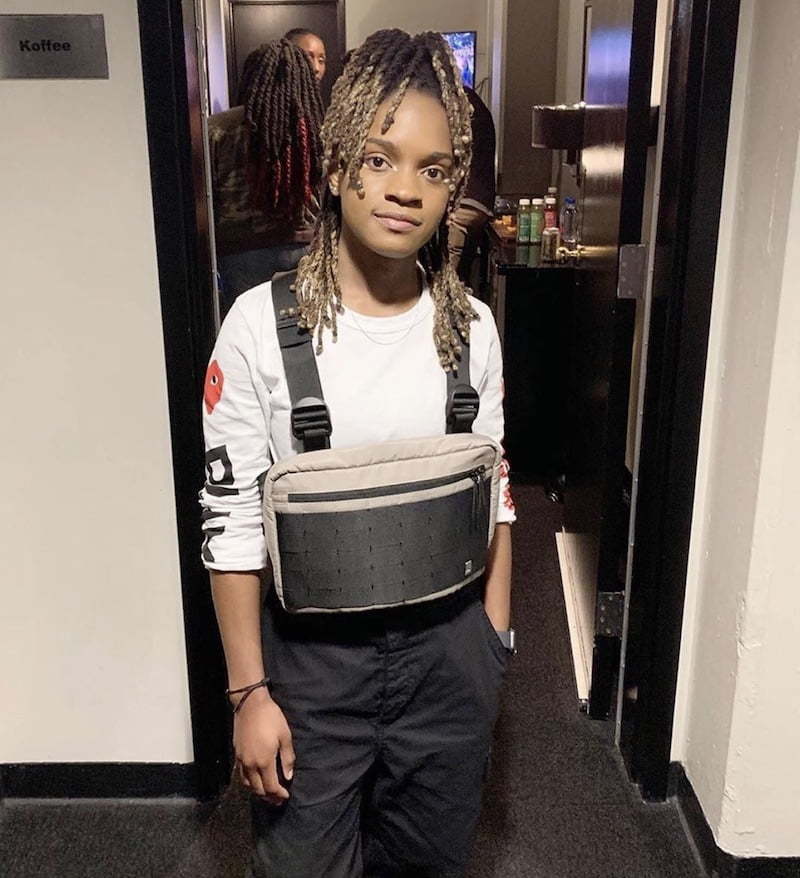 In February 2018, Chronixx teamed up with Koffee, then 18 years old, for a performance on the Real Rock rhythm on the BBC Radio 1Xtra program, which was shot at Tuff Gong Studios in Kingston. Fans lauded Chronixx at the time for his thoughtfulness and brotherly love shown to the youngster, as he stood watching and smiling in admiration, allowing Koffee to dominate the set with Toast, only coming in at the end with a short freestyle.
"Lord, this lady Koffee is a beast on the mic….. Now, lesson learned: This big name let a relatively younger and smaller artiste jump on the mic more. See that? Some Nigerian artistes won't even let newbies get simple airplay. They buy up the whole exposure space, still ensure you never get on stage, can't even acknowledge their younger artistes when international media or fans note their great artistic qualities. Shame. Much love to Chronixxx, and Koffee for proving her worth," one Nigerian fan posted after seeing the BBC video for the first time on YouTube.
Another fan, Noah's Art also expressed pleasure that Chronixx was so comfortable in himself that he allowed Koffee to shine in his session without feeling disturbed or outdone.
"Chronixx is a real one. You can clearly tell he brought this youth to tha spotlight. He just freestyled a little verse at the end. Seems his intention was to put this amazing talented youth on. Big Big respect and salute to both of these soldiers of righteousness," he said at the time.
Chronixx' last performance in Birmingham took place just over two years ago. His next major appearances prior to Birmingham will take place in the US, on Saturday, October 12 at the Water Fest 2019 show in Los Angeles, followed by another at the Huntington State Beach the next day and then Reggae in Paradise on October 18 at Lihue.