50 Cent says both Nicki Minaj and her boyfriend Kenneth Petty are crazy and says that he doesn't want her to retire.
50 Cent has been trolling up a storm lately, and he's pretty much on mute at the moment. However, he seems to be in a good mood as he posted a photo of Nicki Minaj and her man, Kenneth Petty, in which he actually shows the couple some love. The "Power" creator captioned the post, "Both these ni**as crazy, but you know you gotta love it SOUTH SIDE. I don't want @nickiminaj to retire just take a break."
That's one of the nicest posts 50 has made all year. The G-Unit leader also seems to be a member of the Barbz. Who knew he was a Nicki stan? In the post, he makes reference to her recent retirement announcement, which has left many of her fans devastated. The Trinidadian rapper stunned the entire rap world when she abruptly announced on Thursday that she is throwing in the towel. It seems even 50 was shocked about her retirement and weighed in on his favorite social media platform, Instagram.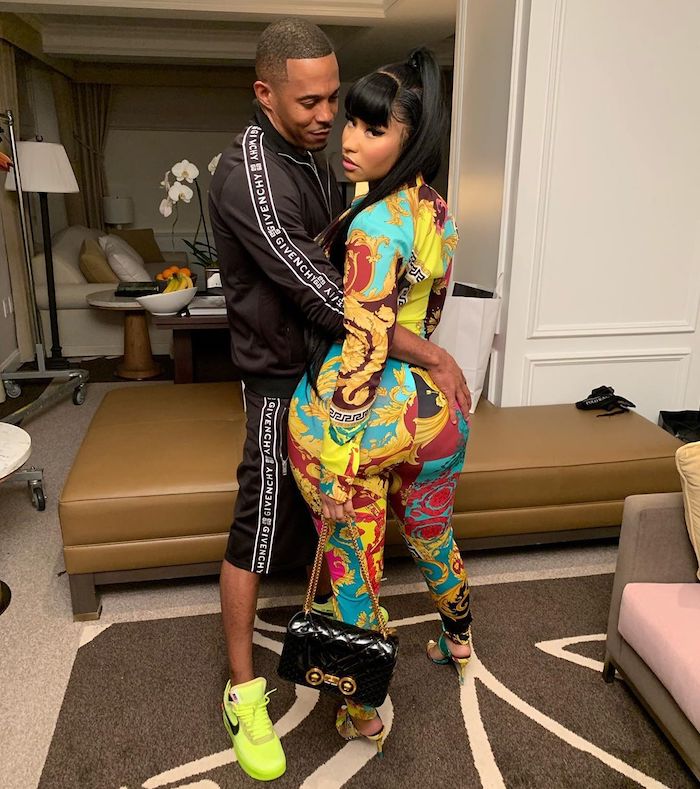 50 Cent appears to share the same sentiments as Nicki's fans who have been pleading with her to take a break from rap rather than retiring for good. Most of us share the same sentiments; the game wouldn't be the same without Nicki Minaj, who is hailed as a pioneering figure for the current generation of female rappers. There was a time when she was the only female rapper in hip hop, and she was holding her own amongst some of the biggest male artistes.
It's still unclear what Nicki's plans are, but fans are anxiously awaiting all the details about the pending retirement which she plans to discuss on Queen Radio. Here is what 50 Cent wrote.